Go Back
Buy Backlinks for SEO (2023)
By Team Agaetis,
June 26, 2023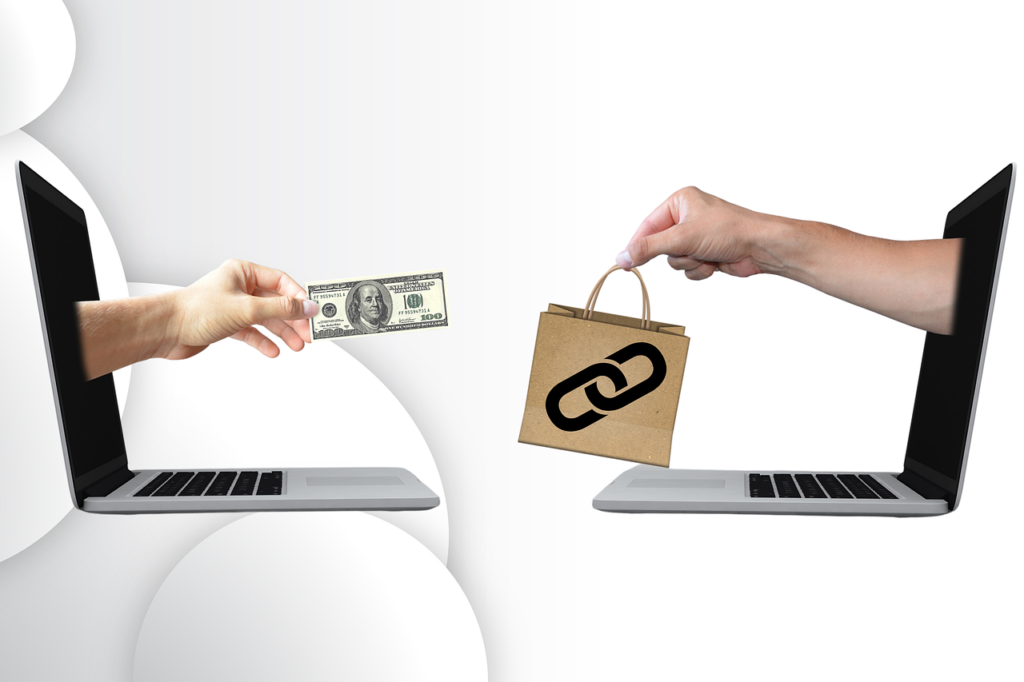 Are you looking to buy backlinks for SEO in 2023?
If you want to rise to the top of the SEO charts with the snap of your fingers (and lighten your wallet), buying backlinks and getting paid backlinks is the easiest solution.
But is it still a thing? Does Google allow paid backlinks? Perhaps you are wondering, as the Kardashians say, "It's not professional and it's not ethical."
Well, buckle up cause we'll answer all your queries!
Backlinks are the primogems of SEO, and while Link building is a game-changer, your success is measured by your rankings. Link builders and digital marketing geeks have harnessed its mighty potential to enhance their SEO strategies.
Fun Fact: Google has confirmed that among the top 3 factors influencing search engine rankings, backlinks remain one of the most important!
What are paid backlinks?
A paid hyperlink, or paid backlink, is a hyperlink to your website that you purchase through the use of money. The practice of paying for links to improve rankings on search engines, such as Google, is considered a link scheme and is prohibited by search engines.
Back in the early days, search engines favoured those with an abundance of links, igniting fierce competition amongst bloggers and website havers alike. But as the digital landscape evolved, search engines like Google and Bing grew smarter, shifting their focus to the relevance and quality rather than quantity.
And that meant only one thing – No more spam links!
Is it OK to pay for backlinks?
When buying backlinks, you need to follow the rules. Backlinks, after all, can establish or destroy your brand.
Yes, it is OK to pay for backlinks if they are of high quality and come from reputable sources. However, it is imperative to be wary of link building services that promise quick results for a low fee, as these tend to be of low quality. It is always wise to invest in quality link building services.
In that case, what is the best way to get backlinks?
Today, as you navigate the intricate web of link building, it's crucial to tread carefully, selecting only the finest link building services. Beware the perils of low-quality paid backlinks, for they can jeopardise your standing in the SERPs!
Fear not, for within this comprehensive guide, we will equip you with the vital knowledge to build links safely. With our professional link building strategies, you can catapult your website to new heights. So, prepare to ascend the ranks of online visibility and SEO supremacy!
How to Build Backlinks?
Building links requires strategy, creativity, and all your blood, sweat, and tears! Here are some effective techniques you can use:
Broken Link Building
Find broken links on authoritative websites and offer your content as a replacement. This mutually beneficial approach helps website owners fix broken links while providing you with valuable backlinks.
Guest Posting
You can contribute informative and relevant articles to reputable blogs in your industry. In return, you can include a link to your website in the author bio or within the content itself.
Backlink Exchange
You can partner with other websites in your niche and exchange backlinks. Ensure that the websites you exchange backlinks with are reputable and relevant to your audience.
Assets/Infographics
Create valuable assets such as infographics, ebooks, or guides that others would want to share. Include embeddable code or provide a download link that includes a link to your website.
HARO (Help a Reporter Out)
HARO is a great resource for building backlinks! Respond to queries from journalists and bloggers through the HARO platforms. If your response gets selected, you can earn valuable links from a reputable publication.
Competitors' Backlinks
Analyse your competitors using backlink checker tools and identify opportunities for acquiring similar links. Reach out to the websites linking to your competitors and pitch your content as an alternative or addition.
---
You might be interested in:
---
What types of backlinks are valuable?
Not all backlinks are created equal. Some hold more weight in the eyes of search engines. A good quality backlink possesses the following features:
High quality and Relevance
Links from websites that are relevant to your niche or industry are more valuable. Focus on obtaining links from authoritative websites with a good reputation.
Organic Backlinks
Organic backlinks are those obtained naturally without any manipulation. Search engines favour these links as they reflect genuine interest and endorsement from other websites.
Diverse Anchor Text
Anchor text is the clickable text within a hyperlink. Diversifying your anchor text helps search engines understand the context and relevance of your links.
High DA Backlinks
Getting High Domain Authority (DA) and Page Authority (PA) backlinks from authoritative websites can help boost your website's ranking on SERPs. Acquire such links to improve your website's ranking and visibility.
DoFollow Backlinks
DoFollow Backlinks are much more powerful than NoFollow ones and should be the main focus when you are building links. After all, quality should always come before quantity when it comes to SEO!
Get Backlinks with Best Practises
To make the most of your link building efforts, follow these best practices:
Focus on Quality over Quantity
A few high-quality links from authoritative sources hold more value than numerous low-quality links.
Monitor your Backlinks
Regularly check the status of your links using link checker tools to ensure they are working and have yet to be removed. Make an Excel sheet and maintain columns such as Outbound links, Inbound links, links that are live, last checked, NoFollow/DoFollow and so on.
Diversify your Link Profile
Aim for a diverse range of links from various sources, including blogs, news sites, industry directories, and social media platforms.
Keep up with Algorithm changes
Stay informed about search engine algorithm updates to adapt your link building strategies accordingly.
Reject Spam
Monitor your link profile and website regularly and disavow any links that might be coming from spammy sources.
Now that we've answered all the juicy secrets of SEO and Link building, it leaves us with one question:
Do people still buy backlinks?
Absolutely yes!
In search engine ranking, backlinks are a primary factor, especially for Google, because their quality and quantity represent the popularity of a website.
You can rank higher in search engine results pages by having more quality and relevant links pointing to your website. The higher the ranking in search engines, the more visitors there will be to your website, and ultimately, the more profitable your sales and profits will be.
This makes backlink acquisition extremely valuable – especially for brands and websites!
On an Ending Note:
So that's it, fellow backlink seekers and digital marketing geeks!
We hope we helped you understand the importance of backlinks, and how to build them strategically. Utilising these strategies, you can enhance your website's authority, visibility, and overall success in the digital realm. Let's unlock the true potential of your website!