Go Back
Guest Posting: The Ultimate Guide
By Team Agaetis,
February 21, 2023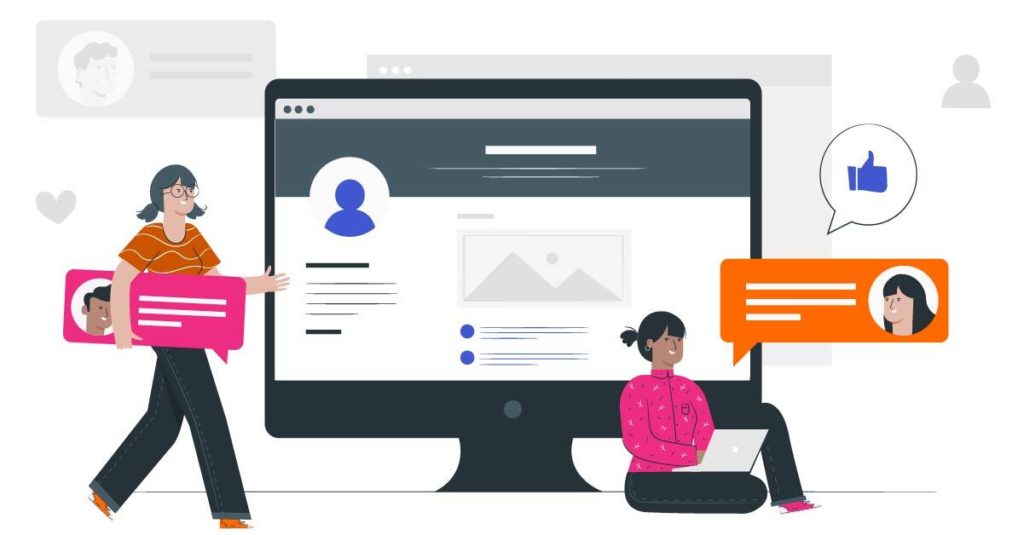 What is Guest Posting in SEO?
Guest Posting is simply writing a blog or a post for another website. Usually, guest posting is done to acquire backlinks which is an extremely important ranking factor for SEO. The more backlinks you have, the higher your website will rank. This helps build relationships with people in your niche industry as well as aid you in the Link building process.
As far as Link building is concerned, guest posting has always been a part of it. Not only does it help you with content marketing and SEO practices, but it is also highly beneficial in the digital marketing domain.
What are the benefits of Guest Posting?
Despite the fact that blogging for other websites instead of your own does not make total sense, it is absolutely beneficial for your website. After all, it drives traffic to your website which means more readers. Guest Posting gives you the opportunity to gain exposure and increase your brand awareness thus expanding your online presence. In addition, it builds authority and basically confirms your credibility when your content appears on other websites.
How do I Create a Guest Post?
Here are a few simple steps to creating a Guest Post:
Identify Websites that could be of Interest
The first step to start guest posting is to find potential websites that accept guest posts. You can look for websites that have good engagement and readership in your niche or industry. In this way, you can pitch a blog to relevant websites with an audience that is interested in reading your content. Identify and pick the most reputable, well-reviewed, and highly ranked websites out there for the best results. Also, make sure you pick websites on the basis of Google rankings and domain authority.
Check out this Article to find out more information on:
Get your Tailor-Made Pitch Ready
Once you have identified your target website, you can move on to the process of getting your pitch ready. Make sure that you prepare your pitch by researching the variety of content the blog has and the kind of audience it appeals to. Create a tailor-made pitch for each website to stand out amongst the rest.
Maintain High-Quality Content on your Website/Portfolio
Everything in this world is run by example. People buy what they see. And the same goes for your content. No one is going to just give you a backlink without assessing your content first. The kind of content you have on your website or in your portfolio is the best possible place to showcase all of the things you can provide with your content. Make sure you are also up-to-date with the latest trends in your industry so that they know you are providing relevant information.
Write Authentic and Outstanding Content
Providing unique content is the main objective of guest posting since the rest of the content is already available on the website you are targeting. You have to be original, authentic, and provide never-before-seen information that the audience can enjoy. Furthermore, think about the brand value of the website, its theme, the tone in which it addresses its audience, and its standard. Make sure you refrain from giving out duplicate content. Providing such content is not only detrimental to your image but also hinders your relationship when building links.
Invite Guest Bloggers
You can also invite guest bloggers to your own website in order to increase your content, since the process of creating new content can be quite time-consuming. There could be a lot of good content creators you're not aware of, so this opens up opportunities to meet new people in your niche. In addition, you can write guest posts for their website. Inviting guest bloggers to write for you will showcase to your audience that you have good relationships with those in your industry as well as provide them with fresh and useful information.
Does Guest Posting still work?
There are millions of readers out there who go through multiple websites and blogs. You can use guest blogging to drive organic traffic to your website, receive referral traffic, gain exposure to potential clients, build relationships, and acquire backlinks to your site.
Just as there are many readers, there are also many websites, which means it is difficult to stand out from the crowd. Many website owners are caught up in the loop of wanting more traffic but also needing a better reputation with good site authority in order to gain backlinks.
Once you get the hang of guest posting and overcome the difficulties, you can slowly start acquiring backlinks. The process is time-consuming but well worth it. As you gain experience with link building, it will become evident that it has a significant impact on search engine rankings.
---
You don't need to worry about the SEO process when Agaetis Technologies manages your website. Connect with us today!