Go Back
WordPress SEO: How does it work?
By Team Agaetis,
July 11, 2023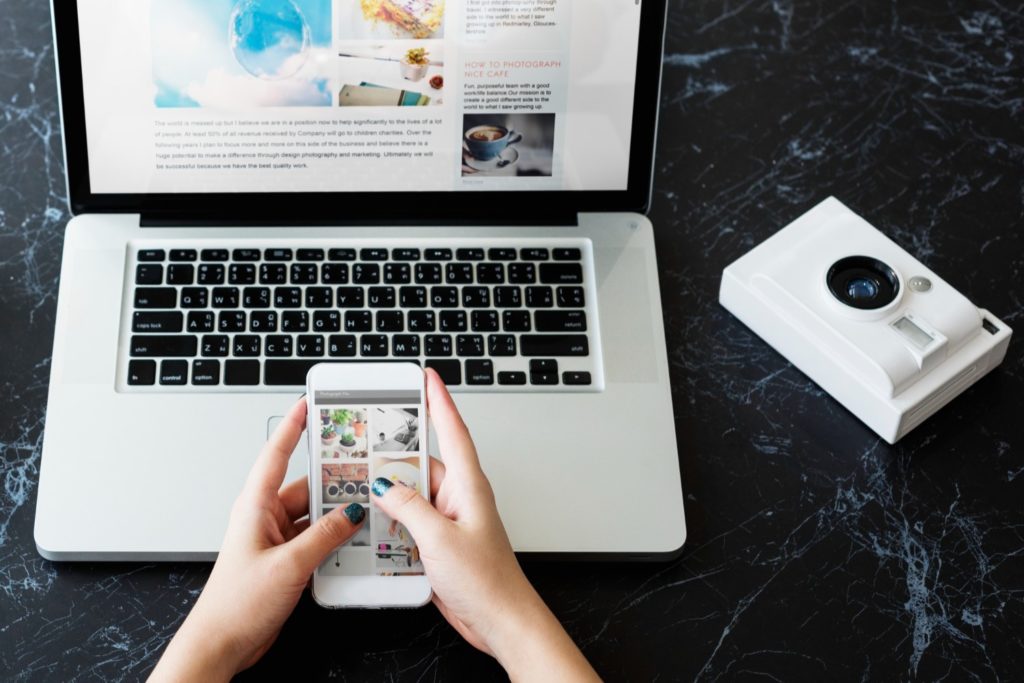 WordPress and SEO are inseparable when it comes to driving website traffic.
But how do they work together?
Let's say, you own a web design company. You have a clear vision of what you want to achieve, and you know how to bring it to life. Your ambition is to elevate your business to new heights. Naturally, you want your website to appear as the top result when people search for the "best web design company in the UK." Who wouldn't?
However, the challenge lies in standing out amidst numerous competitors all vying for the same spotlight.
That's where WordPress SEO comes to the rescue!
Is WordPress SEO-friendly?
Absolutely! WordPress offers built-in features and functionalities that make it SEO-friendly right out of the box!
WordPress acts as a powerful platform for implementing SEO strategies and optimising your website for search engines. Its user-friendly interface, customisable themes, and extensive range of plugins make it easier to manage SEO tasks without deep technical knowledge. Additionally, WordPress's ability to generate clean code and provide a responsive design contributes to better SEO performance.
However, to maximise the potential of WordPress SEO, you need to implement additional optimisation techniques and SEO best practises.
How does SEO work on WordPress?
WordPress and SEO are indeed closely related when it comes to driving website traffic. WordPress, being a popular content management system (CMS), provides a solid foundation for implementing effective SEO strategies.
Here's how WordPress and SEO work together to help your website get organic traffic:
1. SEO-friendly to the Core 
WordPress is inherently designed to be search engine friendly. It generates clean and optimised code, uses semantic markup, and provides easy navigation for search engine crawlers. This structure helps search engines understand and index your website's content more effectively.
Furthermore, it's important to note that WordPress is widely recognised as the best content management system (CMS) available. Its exceptional capabilities and features establish a strong foundation for your digital endeavours.
By choosing WordPress, you have already taken your first step towards success!
2. Multiple Plugins at your Disposal
WordPress provides a plethora of SEO plugins that can greatly enhance your efforts in optimising your website for search engines.
We have curated an article dedicated to WordPress SEO plugins, which you can find below –
These plugins offer a range of valuable tools and features that empower you to optimise various on-page elements, meta tags, XML sitemaps, and more.
The best part is, you don't need to be a digital marketing guru or a tech geek to use these WordPress SEO Plugins! We've carefully selected plugins that make implementing SEO strategies a breeze, even if you don't have extensive technical knowledge.
3. Customise your Permalinks/Slugs 
WordPress allows you to customise the URL structure (permalinks, also known as a slug) of your website pages and blog posts. By incorporating relevant keywords in your URLs, you can make them more search engine friendly. Having keyword-rich URLs can improve your website's visibility in search engine results.

How do I edit Slugs in WordPress?
Log in to your WordPress admin dashboard.
Navigate to the "Posts" section, depending on where you want to edit the slug.
Locate the specific post or page you wish to edit and click on it to open the editor.
In the editor, look for the "Slug" field. This is where you can edit the slug.
By default, WordPress generates a slug based on your post or page title. To edit it, simply click on the existing slug and modify it according to your preferences.
Ensure that your slug is descriptive, concise, and includes relevant keywords for better SEO.
Once you've made the desired changes, click on the "Update" or "Publish" button to save your changes.
Please Note: Exercise caution while editing slugs as changing them can affect your website's SEO and existing links. If you have external links pointing to the old slug, they may result in broken links unless you set up proper redirects.
4. High-Quality Content Creation
WordPress makes it simple to create and manage high-quality, SEO-friendly content. You can easily format your content using heading tags, optimise images with alt tags, and create keyword-rich meta descriptions. Additionally, WordPress offers features like categories and tags, which help organise and classify your content for better indexing and navigation.
5. Responsive Web Design
Search engines prioritise mobile-friendly websites in their rankings. WordPress themes are designed to be responsive, meaning they adapt and display properly on various devices, including smartphones and tablets. This responsiveness contributes to a positive user experience and improves your website's SEO performance.
---
You might be interested in:
---
6. Speed and Performance
Page loading speed is a crucial factor in SEO rankings. WordPress provides a range of performance optimisation techniques, such as caching plugins, image compression tools, and content delivery networks. These features help improve your website's speed and overall performance, leading to better SEO rankings.
7. Regular Updates and Security
WordPress regularly releases updates to enhance security, fix bugs, and improve functionality. By keeping your WordPress installation up to date, you ensure a secure and reliable website. Search engines prioritise secure websites, and this can positively impact your SEO rankings.
Make sure you keep your WordPress website up-to-date to get the most out of your SEO efforts!
Is WordPress better for SEO compared to other website builders?
WordPress is highly regarded for SEO due to its flexibility, wide range of plugins, and active developer community. While other website builders also offer SEO features, WordPress's versatility and vast customisation options make it a preferred choice for many SEO professionals.
---
Leave your WordPress SEO worries to Agaetis Technologies! We'll handle it for you.