Go Back
Why You Should Choose WordPress For Your Website
By Team Agaetis,
May 17, 2023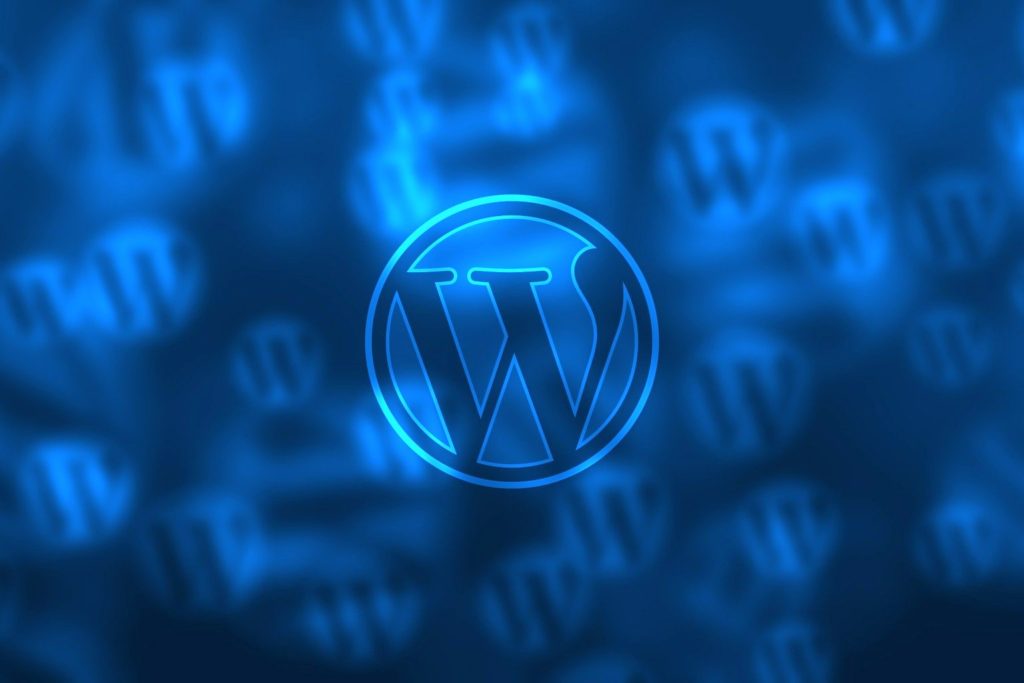 WordPress has been a consistently a winner when it comes to the domain of Website creation. If you search "How many websites use WordPress 2023?", the answers are surprisingly vast – Almost 1 Billion, in fact.
The numbers speak for themselves, and almost every renowned brand out there uses WordPress for their website.
So why should you choose WordPress for your Website? It's simple! Let us do the math for you, or, more accurately, read this article to discover why!
Reasons Why You Should Choose WordPress For Your Website
These are some compelling reasons why WordPress should be at the top of your list when choosing a platform for your website.
SEO is the King and WordPress Rules it
By now we all know that SEO is the backbone of all content, and without it, no page on your website will rank. Think about how quickly your website might fall in the rankings if it weren't for SEO, which provides a competitive edge and is essential for bringing organic traffic to your website.
The WordPress platform takes SEO seriously and includes a range of On-Page SEO features and plugins to increase your website's ranking on search engines.
Search engine crawlers have an easier time indexing and understanding your website's content due to WordPress' clean and intuitive code.
Furthermore, popular SEO plugins like Yoast SEO provide comprehensive tools for optimising your on-page SEO. Having this functionality makes blogging and other Ecommerce opportunities incredibly useful, allowing you to optimise meta tags, generate XML sitemaps, and analyse keyword density with ease.
As soon as you start using WordPress, you'll start seeing SEO benefits right away because there is no other Website builder that does SEO better than WordPress.
In addition, you can use WordPress SEO plugins to enhance your content marketing strategy and totally get ahead of your competition.
You might also want to read – Best WordPress SEO Plugins (2023): Highly Recommended
2. Designed with User-Friendliness at its Core: No Coding Skills Required
With a website builder like WordPress, you don't need any fancy coding skills. No matter what your background is, WordPress allows you to customise it the way you want. With its concise, intelligent, and intuitive features, you can create and manage your website with ease, regardless of your technical knowledge.
It all has to do with the fact that the WordPress 5.0 update introduced a block-based editing system to the market a couple of years ago. Now, it is much easier to create visually stunning and engaging content just by dragging and dropping content like text, photos, videos, and buttons. Easy, right?
Furthermore, WordPress maintains a consistent, smooth, and interactive editing experience by continually updating the platform for its user base. New features and performance improvements are introduced regularly through updates and security patches.
As part of WordPress' current 6.2 updates, the sidebar for block settings has been reorganised into tabs for Settings and Styles, so identifying and accessing the right tools is now a breeze. This update brings even more convenience and accessibility to the WordPress platform, making it the perfect choice for even the most novice of creators, bloggers, or anyone else for that matter. This shows that in an ever-changing digital landscape, WordPress continues to stay on top of its game!
3. Get it Customised to your Liking
With a huge collection of aesthetically attractive themes and free templates for WordPress websites, you can find anything you want. Plus, they're custom-made just for you! Even if you pick a standard plan, WordPress gives you the flexibility to make changes and customise the design, content, and functionality of your website. Plus, you can start with a free plan and upgrade as your website grows.
When choosing premium themes, you can rest assured that they are designed to cater to all kinds of branding and style preferences. So whether you're an entrepreneur, Ecommerce seller, blogger, or artist, it's all tailor-made to meet your high standards. There is a theme for every preference, from sleek to contemporary – you can choose as you wish.
However, it goes beyond themes and aesthetics. Additionally, WordPress provides a huge range of plugins that increase the functionality of your website. Would you like to include social media feeds? Include a fancy contact form? Make your website SEO friendly? There is a plugin for practically anything you can think of. WordPress allows you to easily transform your website into a sleek, professional-looking website, turning everything you envisioned into reality.
4. Getting to the Next Level: The Big Picture
Besides catering to your brand's current needs, your website should be able to accommodate its future growth and expansion as well. This is where WordPress excels, allowing you to grow and adapt your website as your business or personal brand evolves.
WordPress plays the long-run game right – which means it is designed to handle websites of all ranges, variations, and complexities. Whatever your requirements are, WordPress can scale seamlessly to match them, whether you're starting out with a simple blog or incorporating a powerful Ecommerce platform. If you are interested in adding new pages, expanding your product catalogue, incorporating additional features, or redesigning your entire website, you can do so without any difficulty.
You might also want to read: WordPress vs. Wix – What's best for you?
5. Ecommerce Your Way into your Desired Marketplace
If you are setting up a website with Ecommerce functionality to sell your products, look no further! With WordPress as your source, you can create an interactive and exhilarating Ecommerce website that will captivate your audience and drive your profits to new heights.
Thanks to its WooCommerce integration, WordPress has made your Ecommerce journey even easier. With the help of this relatively easy plugin, you can quickly turn your website into an Ecommerce store.
It is one of the most popular options for Ecommerce sellers and entrepreneurs. Hence, WordPress is a top choice for Ecommerce websites due to its integration with WooCommerce.
Are you ready to unleash the full potential of your Ecommerce business and conquer your desired marketplace? Well, the good news is that you don't need to go anywhere.
Agaetis Technologies has created top-notch WordPress Websites you won't find anywhere else.
So don't miss this opportunity and hop on a call with us today!
In case you need references, please take a look at our Projects here!