Go Back
WordPress Plugins Collection: Top Picks
By Team Agaetis,
June 19, 2023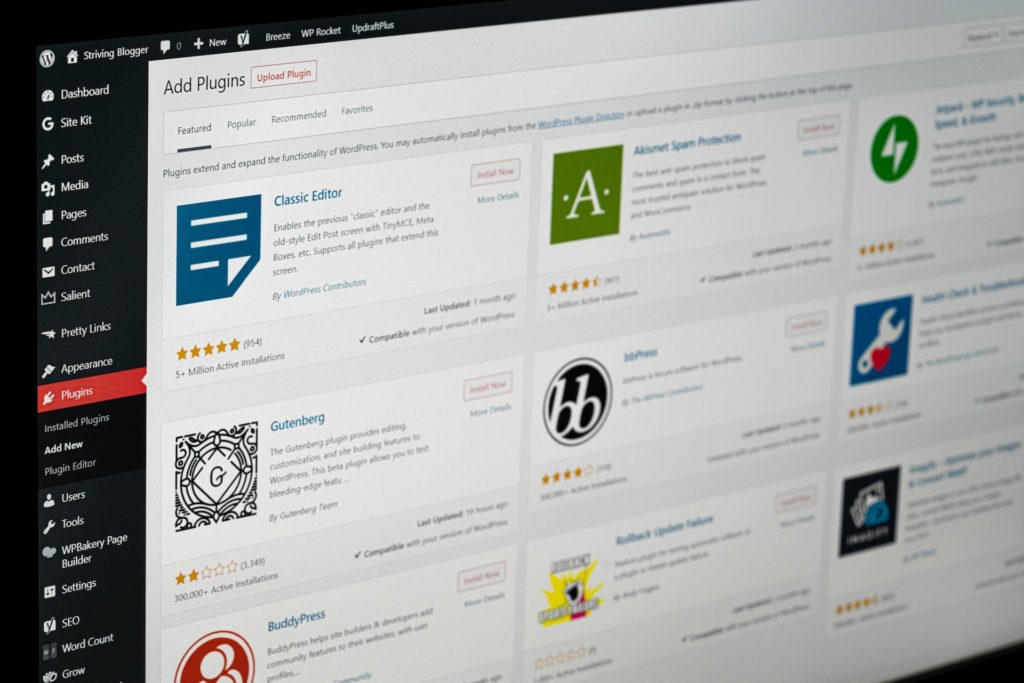 WordPress, unlike any other website builder out there, offers a plethora of website plugins. These plugins make it easy to extend and customise the functionality of your website, allowing you to unlock the highest possible potential for your brand.
If you are looking to ramp up your website, then you're at the right place. We've assembled the ultimate collection of best plugins for you. Say goodbye to boring and hello to captivating!
Whether you want to spruce up your design, dominate the SEO rankings, conquer social media, sell like a pro on your Ecommerce website, or manage projects with ease, we've got your back. You'll find an abundance of options to suit your needs here.
Get ready to revolutionise your website's experience with these absolute game-changer plugins.
Let's go!
Best WordPress Plugins for your Website in 2023:
Let's face it – first impressions matter. And when it comes to your website, design is everything! But don't worry if you're not a coding wizard. We've got a list of plugins to help you create eye-popping layouts without breaking a sweat.
Simply click on the link below and you'll find the Best Design Plugins possible!
Let's be real – if you want your website to rise to the top of the SEO ladder, you need to conquer the search engine realm. Don't worry! We've got the secret weapons to boost your rankings, make Google fall head over heels for your content, and make your website rise!
The link below will lead you to the Best SEO Plugins that will skyrocket your SEO rankings:
In this era of hashtags and viral trends, integrating social media into your website is an absolute must. Get ready to go viral on social media and connect with your audience like never before!
Tap below for the list of Best Social Media Plugins there is:
Want to turn your website into a money-making powerhouse? Buckle up, because we've got the ultimate Ecommerce plugins to help you conquer the online market.
Check out these plugins below to start making sales right away!
Staying organised is the key to success for businesses and teams working on websites. Luckily, we've got the most effective project management plugins to make your life a whole lot easier.
Streamline your workflow with these plugins below!
Please Note:
If you are interested in finding out more about the many plugins available to enhance your website, you can check out the Official WordPress Plugins Page.
On an Ending Note:
There you have it, WordPress havers! The ultimate plugin collection to take your website to new heights in 2023. With this collection of WordPress plugins for 2023, you can transform your website into a captivating platform that attracts visitors, ranks higher in search engines, connects with your audience on social media, facilitates seamless ecommerce transactions, and streamlines project management. Take advantage of these powerful tools and unlock the full potential of your website.
Hope this article helped you get started. Don't forget to Bookmark this article and check back for more helpful tips and tricks.
---
Explore the possibilities and unlock the full potential of your website with Agaetis Technologies.