Go Back
Best WordPress Project Management Plugins (2023)
By Team Agaetis,
June 12, 2023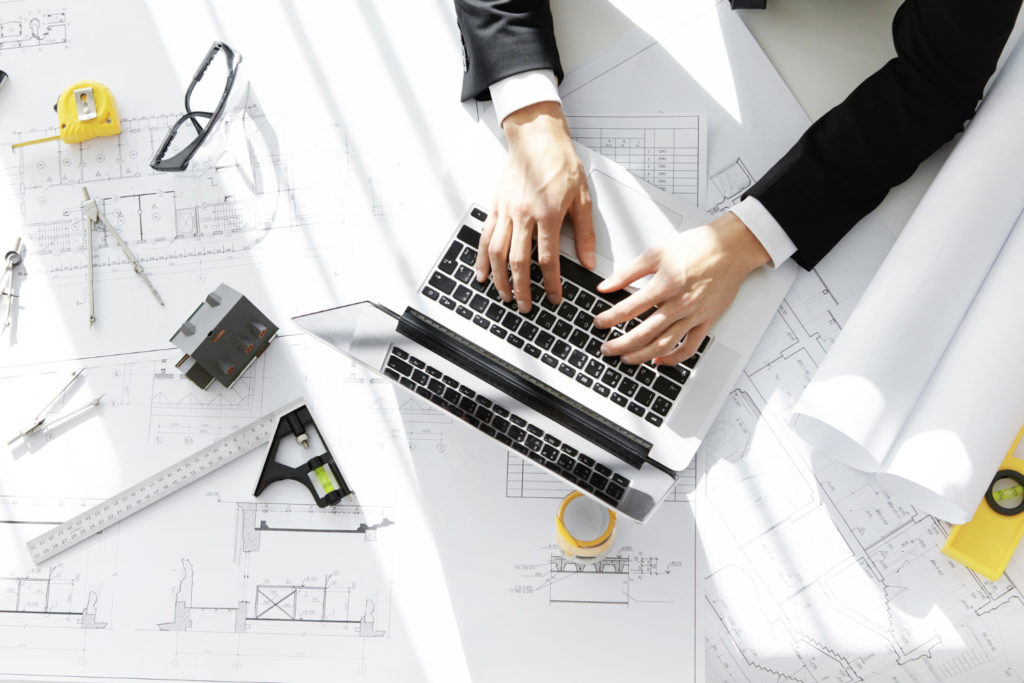 WordPress plugins and project management work hand in hand when it comes to keeping your website extra organised.
We all know that a well-planned process is the backbone of any successful venture, regardless of your industry. And a lack of organisation can be a one-way ticket to chaos, missed opportunities, and dwindling revenue.
But worry not!
There's a silver lining in the form of WordPress project management plugins that can save the day.
How does a WordPress Project Management Plugin work?
Imagine seamlessly managing your team's tasks and projects at the click of your fingers!
With the right project management plugin, you can transform your website into a centralised hub of efficiency, effectiveness, and productivity. It's time to bid farewell to scattered information, missed deadlines, and communication breakdowns.
We've listed some of the Best WordPress Project Management Plugins out there! These powerful WordPress project management plugins are designed to keep you on track, enhance collaboration, and maximise your team's potential. From task management to milestone tracking, from effortless communication to streamlined workflows, these WordPress plugins have got you covered.
Best WordPress Project Management Plugins:
1. WP Project Manager (FreeMium)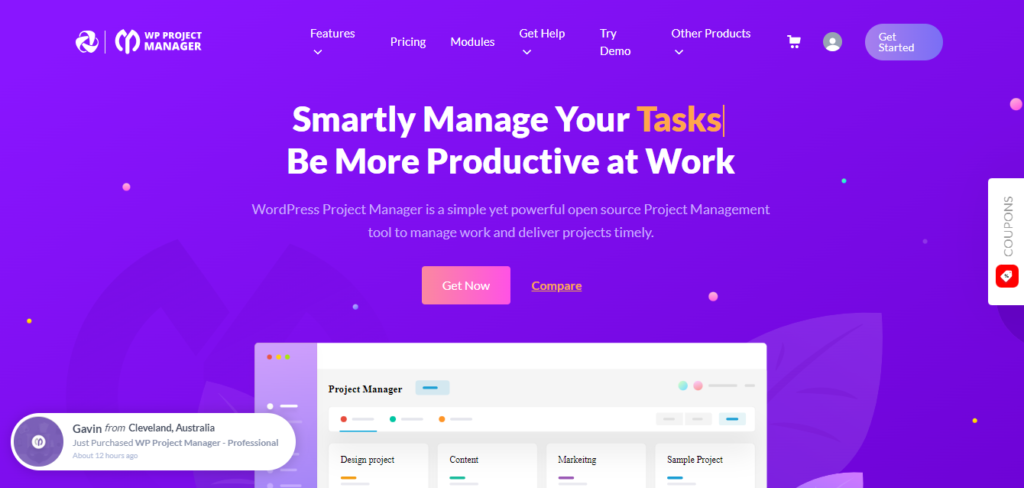 Features:
Develop brand new projects
Create a to-do list for each project and assign specific tasks
Designate specific members for specific projects and tasks
Use project-specific discussions to facilitate communication among members
Offers task management, milestone tracking, and time tracking
Provides a user-friendly interface and collaboration tools.
Integrates with popular WordPress themes and plugins
2. Upstream (Premium)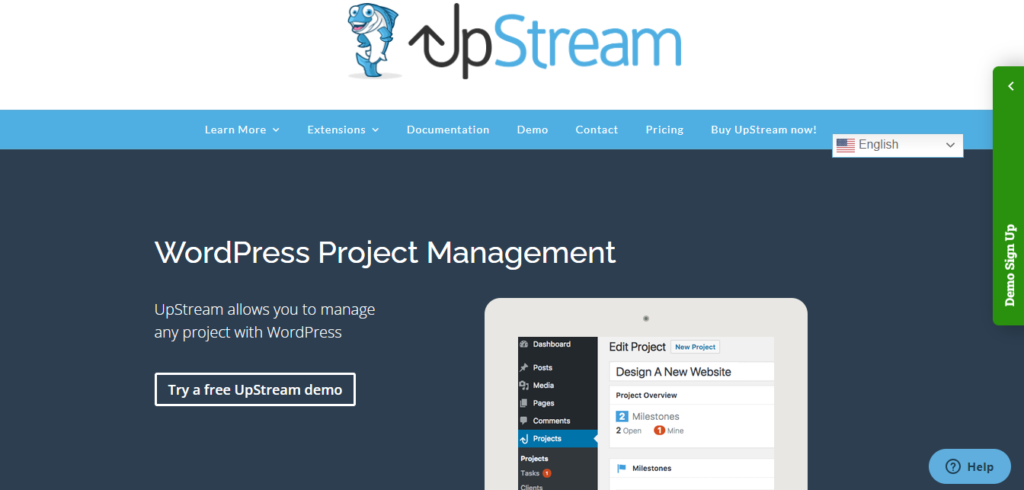 Features:
Offers a visual project management dashboard
Provides a comprehensive project management system
Plan and track major milestones for your project
The Frontend Edit extension allows clients to interact with the project, create tasks and bugs, and upload files
Localised and ready for translation into any other language
Track time and budget for tasks, projects, and more with the Time and Budget Tracking Extension
Provides a complete reporting solution with tables, charts, and more to display your data
Offers custom fields for collecting information
3. Project Panorama (Premium)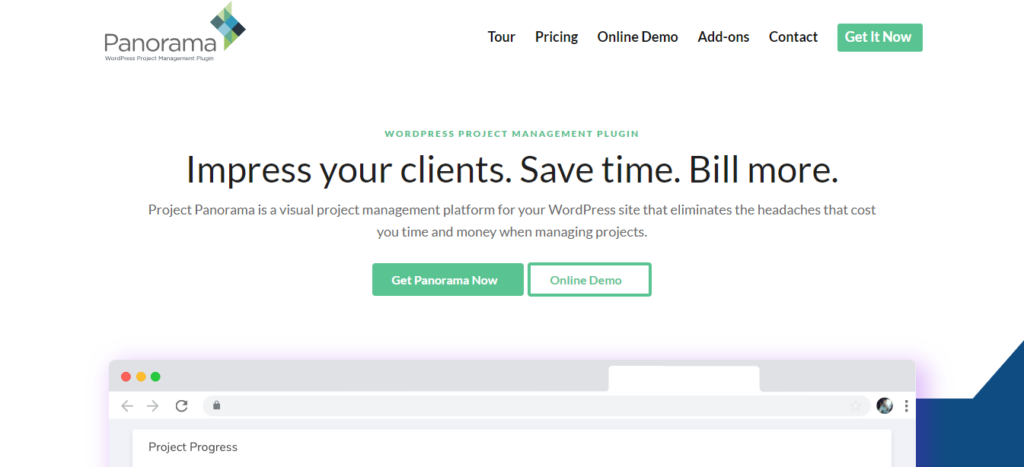 Features:
Unlimited Project Integration
Create a docket for your projects
Keep clients informed about project status with their Branded project portal
Create milestones and tasks for each project
Update project progress automatically as tasks are completed
Assign different members to different teams
Projects can be communicated through discussion threads
Easily integrates with other WordPress plugins
4. PublishPress Editorial Calendar (Premium)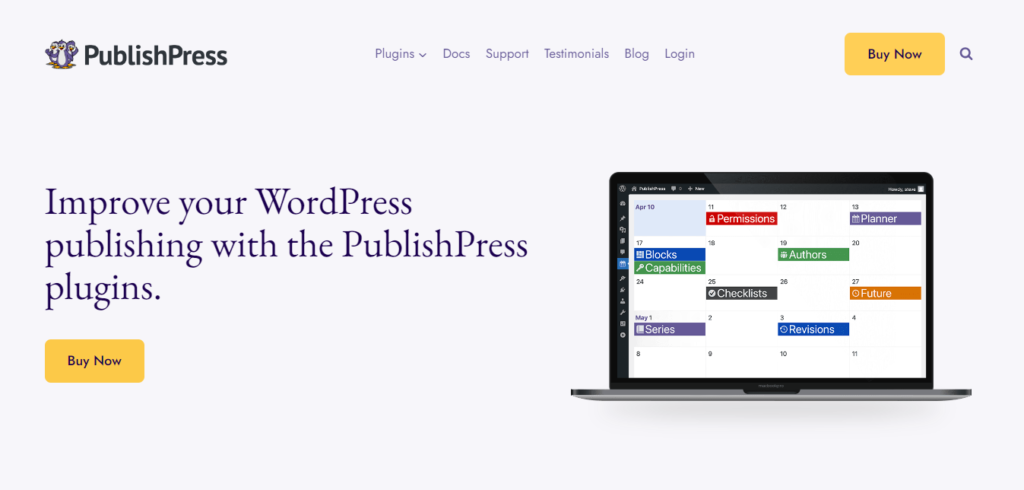 Features:
Over 100,000 WordPress sites trust us to manage permissions
Plan, schedule, and organise your WordPress content.
Identify the tasks that must be completed before your content can be published
Schedule posts in advance using a content calendar
Assign specific authors to upcoming posts
Provide authors with a schedule of their upcoming content
5. Kanban for WordPress (FreeMium)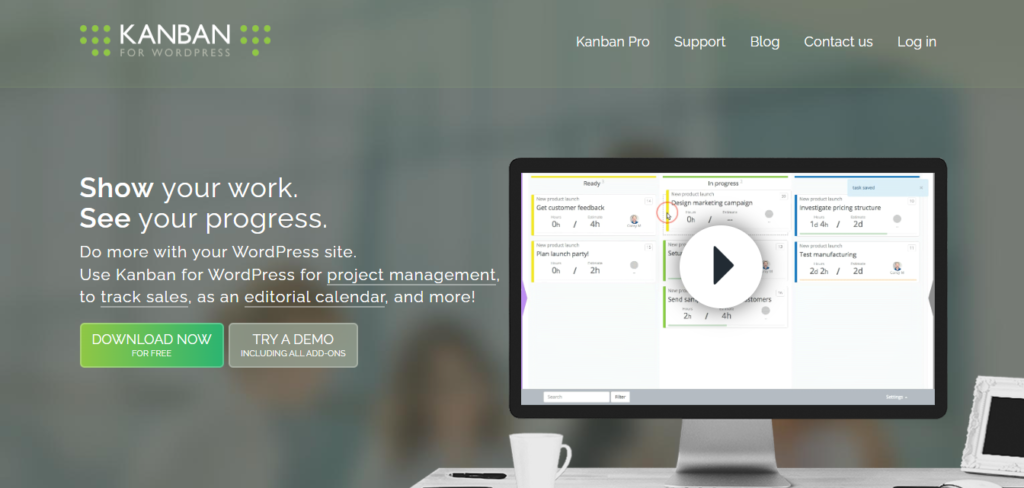 Features:
Brings Kanban board functionality to WordPress
Provides a Visual Board for fewer distractions
Work together and communicate in one place
Provides drag-and-drop functionality for task management
Stay on top of everyone's work even if they work remotely
Manage tasks without any extra apps or plugins on your smartphone or tablet
Allows visual organisation and management of tasks
Create a board for projects and tasks
Maintain a record of the time you spend on each task
6. Projectopia (FreeMium)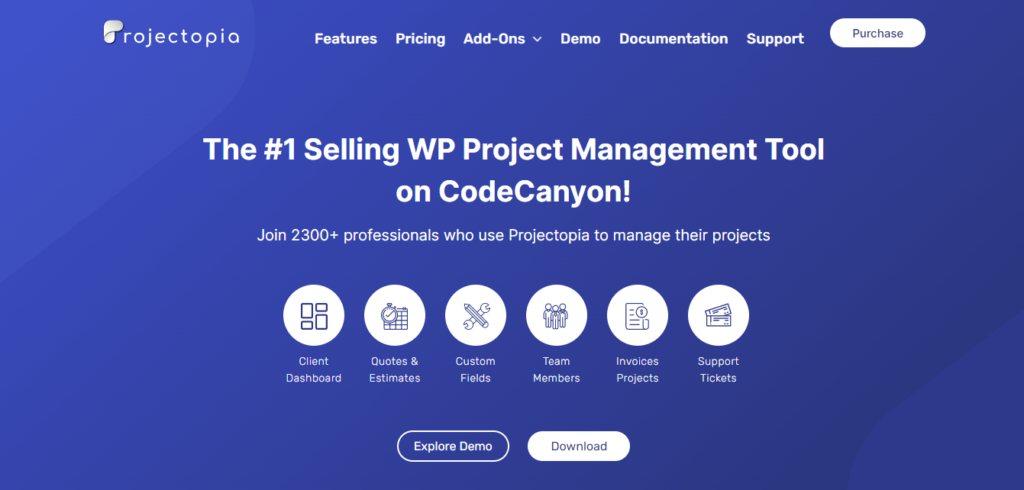 Features:
Customise your WordPress experience with a feature-rich settings panel.
Manage access and permissions for your team members effortlessly.
Enjoy smooth and efficient actions within your dashboard with AJAX technology.
Keep important notes and details about each client easily accessible within the plugin.
Stay organised with personal project notes for quick reference and reminders.
Manage project files efficiently with a dedicated table for easy access and organisation.
Communicate important project updates and announcements to the team effortlessly.
Prioritise and arrange milestones and tasks with ease.
Seamlessly attach files and documents to tasks for easy collaboration and reference.
7. Zephyr Project Manager (FreeMium)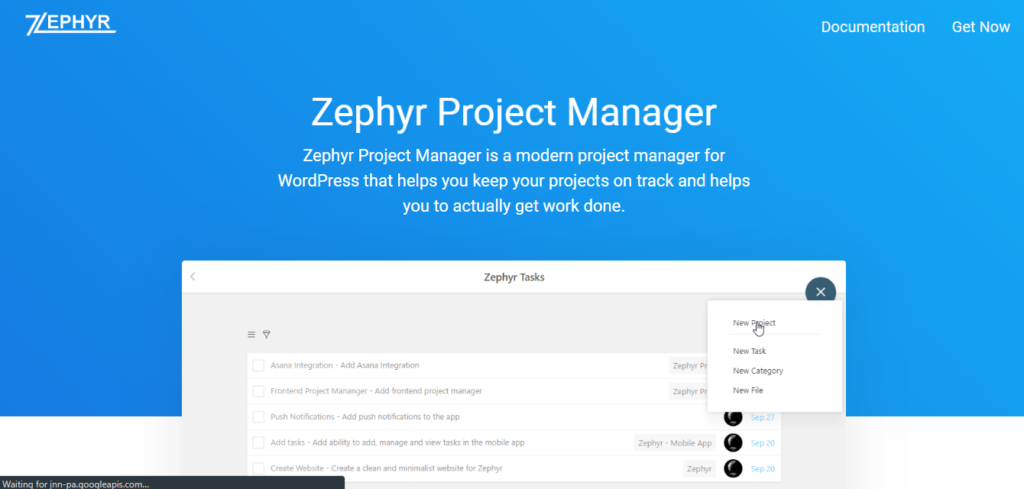 Features:
Seamlessly integrate project management into your WordPress platform.
Set up tasks for specific projects, ensuring clarity and accountability.
Foster collaboration and streamline communication by allowing team members to leave comments directly on project pages.
Stay organised and never miss a deadline with a project calendar that keeps all relevant dates in one place.
Have full control over user permissions and determine who can access and utilise project management features, ensuring privacy and security.
Please Note:
Remember to review the features, compatibility with your WordPress version, user ratings, and support options before selecting a project management plugin. It's also recommended to visit the official plugin websites for the most up-to-date information.
What is the Best WordPress Project Management Plugin?
We understand that choosing the right plugin is a personal decision, and we don't endorse any specific products. However, if you're on the hunt for an intuitive and powerful project management solution that seamlessly integrates with your WordPress site, we highly recommend giving WP Project Manager a try. This Project Management Plugin goes above and beyond with a plethora of amazing features. It allows you to upload and organise them directly within your projects. Everything you need is right at your fingertips, accessible with just a few clicks.
Take control of your projects, streamline your workflow, and revamp your workflow with this plugin.
On an Ending Note:
Now that you're aware of the hottest WordPress project management plugins for 2023, it's time to unleash your productivity, spark a seamless workflow and team collaboration! Whether you're a talented freelancer, a small Ecommerce business owner, or a seasoned project manager in a large organisation, these plugins will be your total sidekicks on your path to conquering projects easily.
P.S.: Remember to factor in your specific requirements, your budget, and the unique needs of your team when making your final decision. With the right project management plugin by your side, you'll be equipped to slay deadlines, stay meticulously organised, and achieve remarkable results.
Thanks for reading our article. We hope it was helpful.
Make sure to bookmark this page and keep an eye out for future content!
---
WordPress websites are one of Agaetis' specialities. So don't hesitate and reach out to us today!