Go Back
Best WordPress Ecommerce Plugins (2023)
By Team Agaetis,
June 11, 2023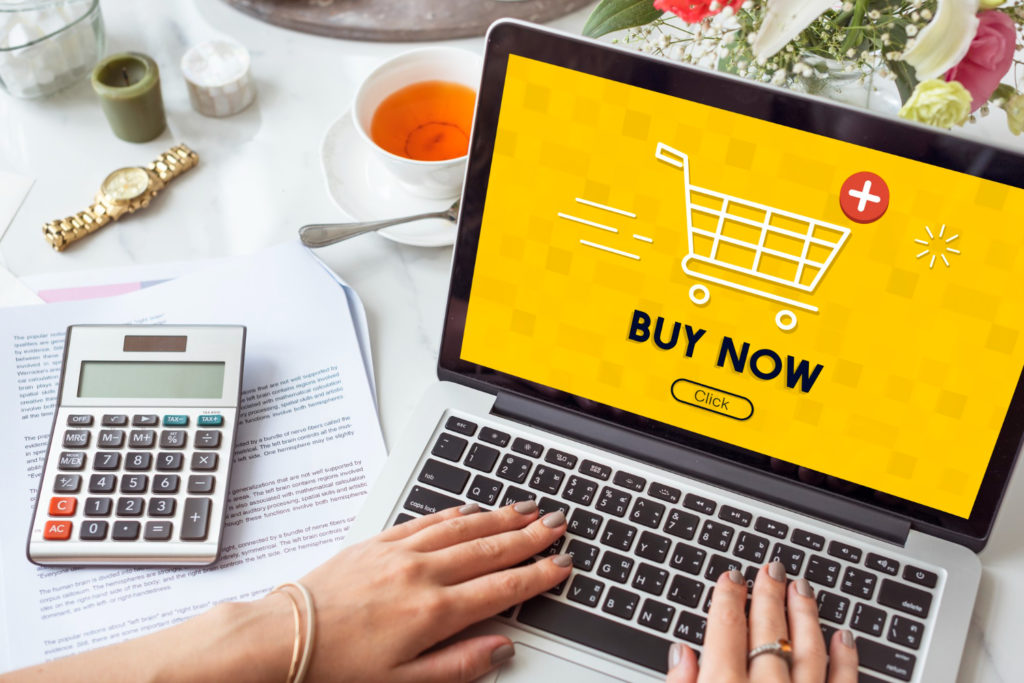 WordPress is one of the best blogging platforms out there, and if you're using it for your Ecommerce website then having plugins is a must.
This CMS has cemented its position as the ultimate go-to platform for countless online businesses. In this digital era, there's virtually nothing you can't achieve with WordPress by your side.
If you're gearing up to launch an Ecommerce website of your own, WordPress has a multitude of options tailored specifically for your Ecommerce business aspirations. The key is to carefully select the perfect plugin that aligns with your unique requirements. After all, the last thing you want is to end up with a plugin that falls short of your expectations down the line.
Is there a way you could accomplish this?
Keep reading to find out!
Choosing the Best WordPress Ecommerce Plugin
When it comes to building an Ecommerce store, WordPress has many options to offer. It's important that you choose a plugin that meets your business requirements. The last thing you want is to select a plugin and later find out it's not what you wanted.
How about we help you choose the perfect plugin?
Let's get started!
1. Evaluate the Features: What's on Your Wishlist?
As you decide to find the ultimate WordPress Ecommerce plugin, the first step is to delve deeper into the features and requirements. Are you after a user-friendly interface, extensive customisation options, or seamless integration with payment gateways?
Take a moment to envision the qualities that will truly make your Ecommerce store shine.
2. Consider how User-Friendly it is
After all, you want your Ecommerce store to be customer-centric. The success of your Ecommerce business depends on this approach. Pick a plugin that guides you effortlessly through the setup process and makes it easy to add products, manage inventory, and handle customer inquiries.
3. Check Customisation Options
See which plugin helps you mould every element of your store to align perfectly with your brand's identity. From choosing the colour palette and typography to designing captivating product pages, the ability to create a unique and immersive shopping experience for your customers is within your grasp.
4. Better Payment Gateway Channels
Shortlist a plugin that seamlessly connects your store with the most popular and secure payment options, allowing your customers to complete transactions with ease. From credit cards to digital wallets, having a plugin that supports a wide range of payment methods will undoubtedly enhance customer satisfaction and boost your sales.
5. Prioritise Each Plugin then Pick the Best One
Now that you have your dream features and requirements in mind, it's time to assess each plugin on your list. Consider how well they meet your criteria and prioritise accordingly.
Weigh down the pros and cons. Consider how well each plugin meets your requirements. Remember, to pick the most suitable one.
---
You might be interested in:
---
Best WordPress Ecommerce Plugins in 2023
1. WooCommerce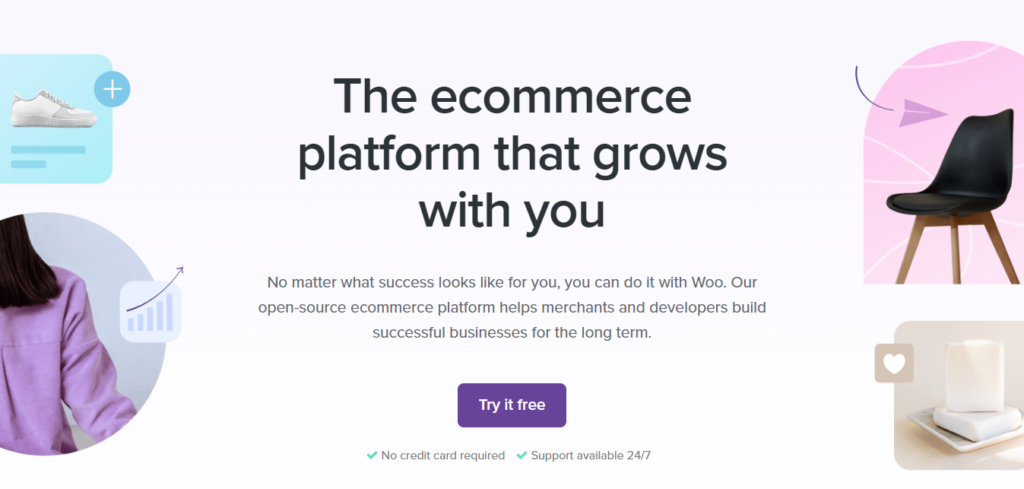 WooCommerce rivals almost all of the WordPress Ecommerce Plugins out there. That's why we put the finest one first!
With WooCommerce, you can customise your store's appearance, effortlessly add products, manage your inventory like a pro, and easily process secure payments.
What's more, WooCommerce boasts an extensive library of extensions and themes that will enhance your store's functionality and design. WooCommerce is your trusted ally in Ecommerce, regardless of your experience level.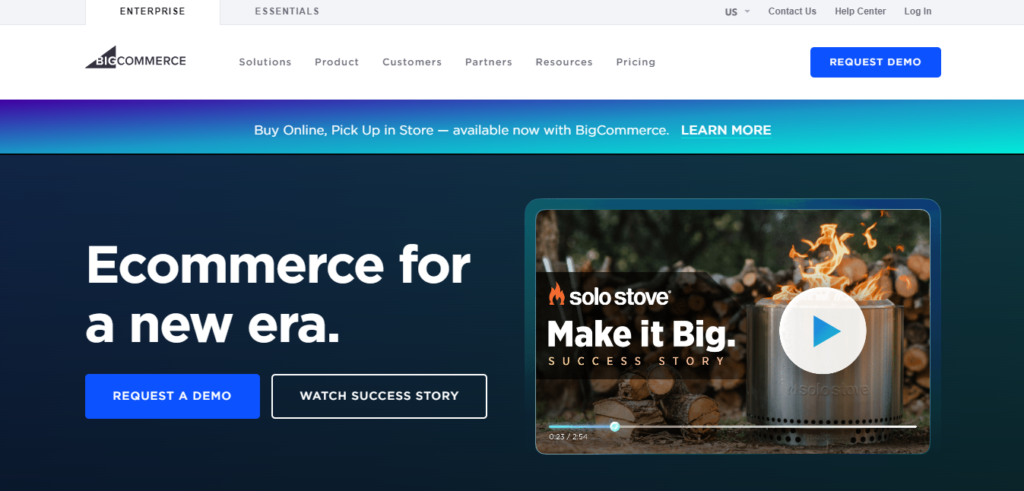 Imagine merging the unstoppable powers of BigCommerce with the user-friendly interface of WordPress?
This plugin combines the best of both worlds!
It seamlessly integrates these two powerful platforms, granting you the ability to harness BigCommerce's scalability and flexibility while maintaining WordPress's content management capabilities. This plugin is ideal for a high-performing online store with advanced features like inventory management, product variants that will make heads spin, and real-time shipping quotes that will leave your competitors in awe.
With BigCommerce for WordPress, you can conquer the Ecommerce universe!
3. WP eCommerce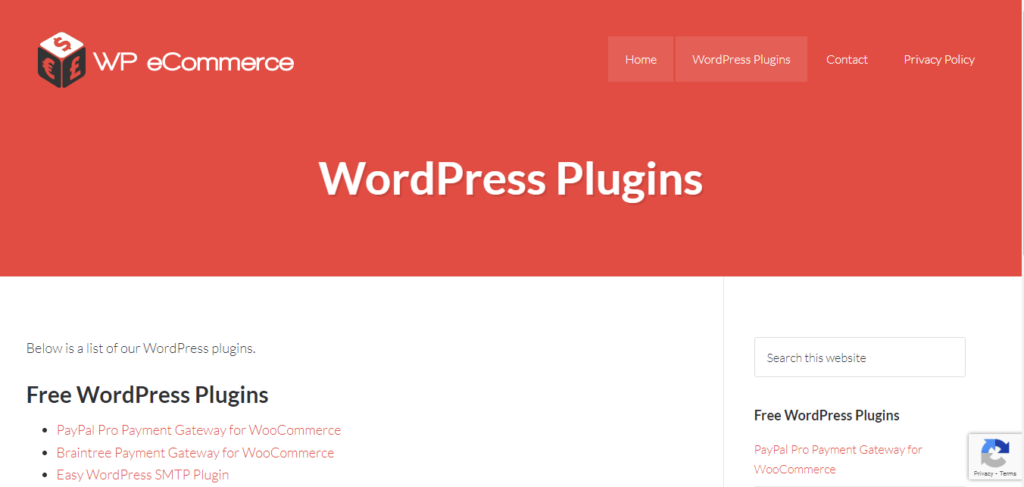 WP eCommerce sports a user-friendly interface and a plethora of features that will create a shopping experience so smooth that your customers will feel like they're gliding through the checkout process.
It supports a variety of payment gateways, offers inventory management tools fit for Ecommerce royalty, and gives many product personalisation options. It integrates seamlessly with most WordPress themes and offers a high level of customisability.
Generally, WP eCommerce is an excellent choice for small and medium businesses.
4. Ecwid Ecommerce Shopping Cart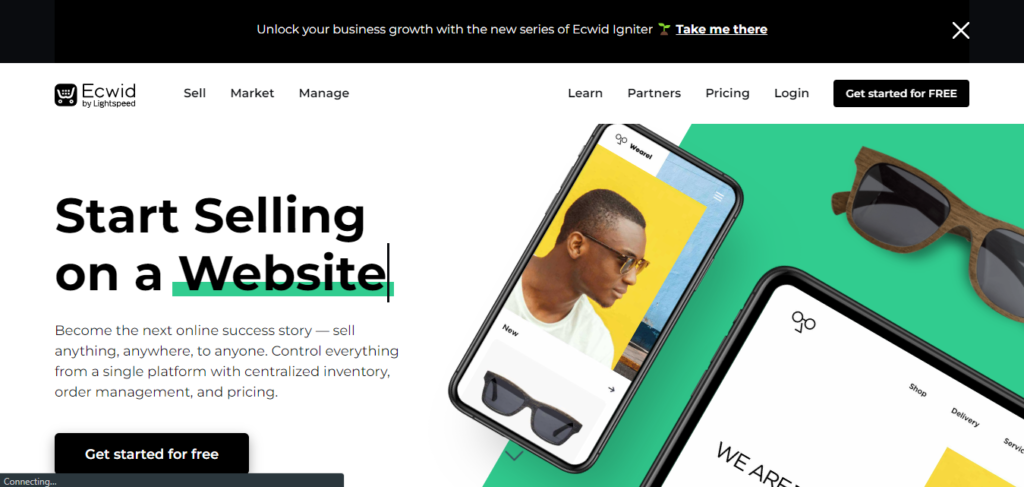 Prepare to be awestruck by the versatility of the Ecwid Ecommerce Shopping Cart Plugin. This WordPress plugin seamlessly integrates an online store into your website, providing a ticket to Ecommerce success.
Ecwid's setup process is easy, and it supports multiple languages and currencies, making it an ideal choice for global businesses.
Oh, and did we mention you can sell your products across various platforms, including social media and marketplaces? Ecwid truly opens doors to a whole new dimension of Ecommerce.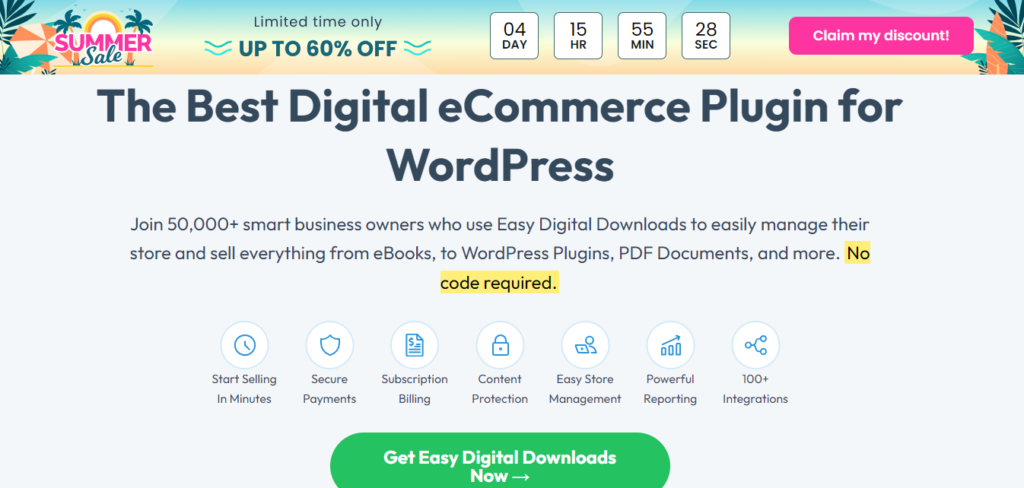 Easy Digital Downloads is a plugin designed exclusively for selling digital products like ebooks, software, music, or courses. This plugin is ideal to build a digital marketplace or sell individual digital gems, this plugin is your golden ticket.
It supports various file formats, boasts robust reporting and tracking features that will make your data-driven heart skip a beat, and seamlessly integrates with popular payment gateways.
It flaunts a lightweight and intuitive interface that focuses on delivering a seamless purchasing experience to your customers.
6. Apptivo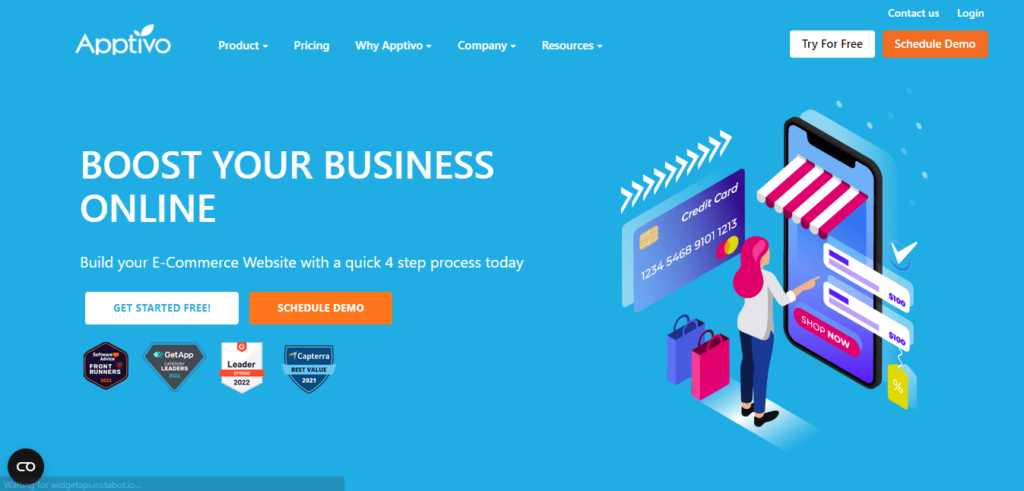 Apptivo is not just a plugin—it's a comprehensive powerhouse that encompasses everything you need to build a successful online store and and is ideal for managing your customer relationships like a pro. You can effortlessly manage your product catalogue and so much more.
Apptivo's seamless CRM integration enables you to track customer interactions, analyse sales data, and implement ingenious marketing strategies.
7. Orilla Cart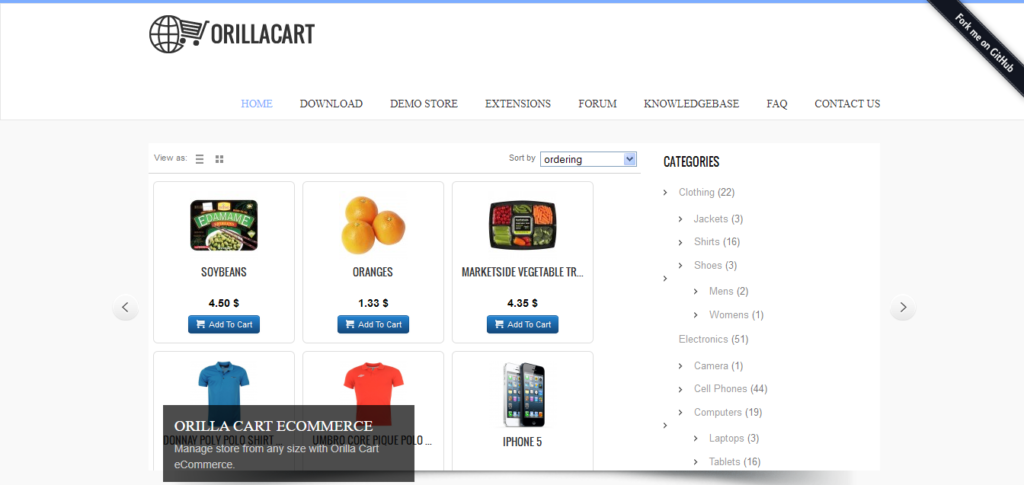 Ideal for beginners, you can go on crafting beautiful online stores with ease. Orilla Cart supports multiple payment gateways, and its features include wishlist capabilities that will make your customers' dreams come true (similar to Urbanic), reviews to create a sense of community, and promotions to add a touch of magic to your marketing campaigns.
Orilla Cart even allows for multi-vendor setups, making it the perfect choice for marketplaces or collaborative selling platforms.
Please Note:
The above-mentioned features may evolve over time, so it's always a good idea to check the official documentation or the plugin's website for the latest information.
If you are interested in finding out more about the many plugins available to enhance your website, you can check out the Official WordPress Plugins Page.
On an Ending Note:
Now that you've explored the best WordPress Ecommerce plugins for 2023, it's time to take action and boost your online store's success! Make sure you take the time to test different plugins and find the one that suits your brand the best.
With the power of the right plugin in your hands, your Ecommerce store will become a force to be reckoned with in 2023 and beyond.
Make sure you Bookmark this Page! You can always refer back to the plugins if anything doesn't work out.
---

Want an Ecommerce Website? Agaetis will create one for you!