Go Back
Free Keyword Research Tools for SEO
By Team Agaetis,
June 3, 2023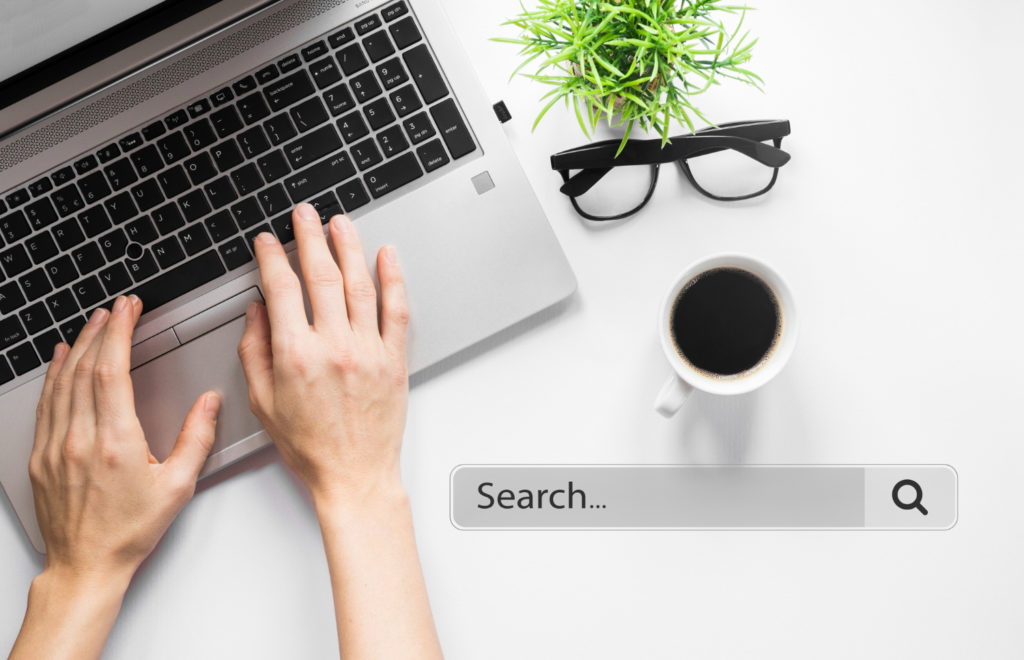 Searching for Free Keyword Research Tools?
Well, look no further! Today, we're diving into the captivating world of free keyword research tools.
And here's the best part: We've got not one, not two, but a list of whopping 15 awesome tools that won't cost you a single dime!
The idea of keyword research sounds daunting! But fear not, my friend, because we're here to make it a breeze for you!
But first……
Why is Keyword Research Important?
Keyword research is a vital component of Search Engine Optimisation (SEO). It's like the secret language that helps search engines understand what your website is all about. By selecting the right keywords, you'll be able to attract the right audience and rank higher in search engine results.
Talk about a win-win situation, right?
---
You might be interested in: On-page SEO Checklist for Higher Rankings
---
Free Keyword Research Tools: Get your SEO game on!
We've made a list of 15 Free Keyword Research Tools tools to provide invaluable insights into search engine behaviour and consumer trends. These tools can easily help you identify relevant, high-traffic keywords and optimise your content for maximum visibility and engagement. With the right keyword research tools, you can take your SEO efforts to the next level!
So without further ado, let's go!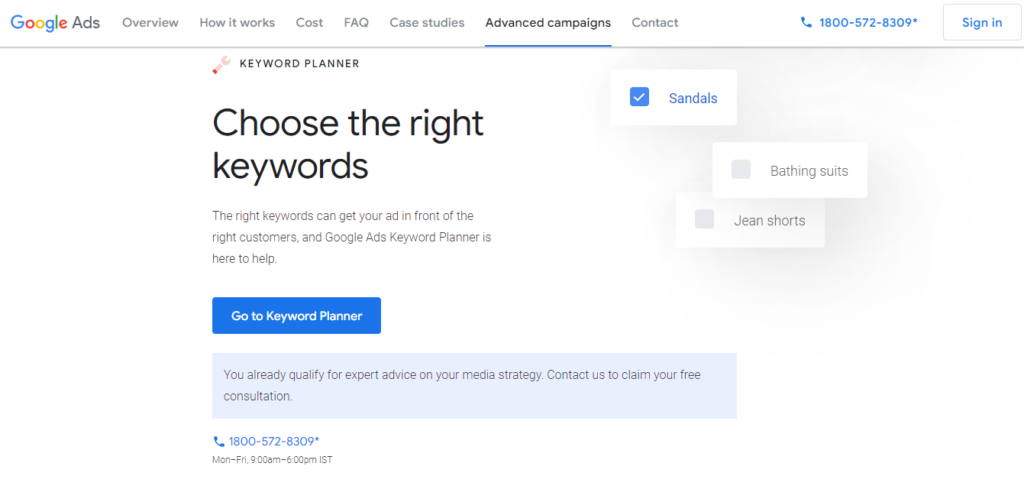 First, let's get started with the ultimate keyword tool: Google Keywords Planner. A must-have for any SEO enthusiast, this tool provides insights into search volume, competition, and keyword suggestions. It's one of the best free keyword research tools out there and easy to use, making it the go-to tool for many SEO professionals.
It also provides the ability to adjust search results based on region and language, which is an invaluable asset for targeting international audiences.
2. Wordstream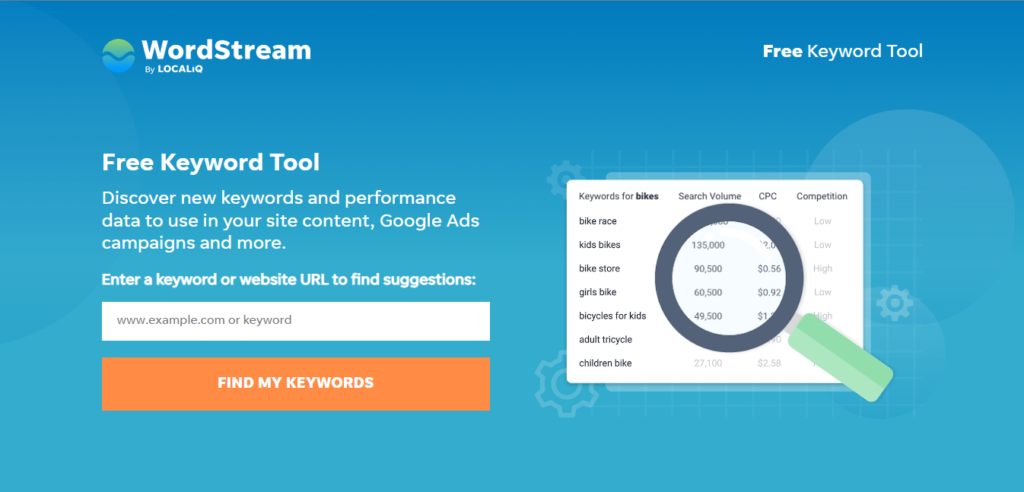 The Wordstream keyword research engine offers a user-friendly interface that makes it easy to get started with your research. You can get keyword suggestions and even recommendations on how to optimise your website's content using the tool. In addition, it provides accurate keyword volume and cost-per-click data for you to find the best keyword research targets and maximise your marketing budgets.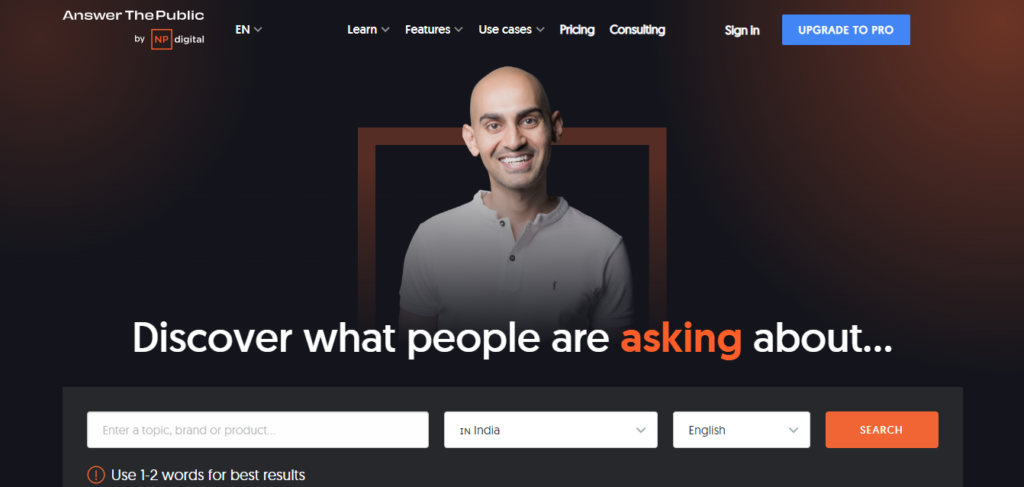 If you're looking for keyword inspiration, AnswerThePublic is the tool for you. It generates a wealth of questions and related queries based on your chosen keyword, helping you understand your audience's search intent better.
With AnswerThePublic, you can quickly find all the useful phrases and questions people ask about your keyword by listening to autocomplete data from search engines like Google. Unlike other free keyword research tools, this one gets consumer insights to create fresh, innovative products and services.
4. UberSuggest
UberSuggest is another tool created by Neil Patel, a renowned marketer. Using it, you can generate keyword suggestions, search volume, and backlink data, and make informed decisions about your SEO campaign.
---
You might be interested in: On-page SEO Checklist for Higher Rankings
---
This Chrome extension is a game-changer for free keyword research. Keyword Surfer displays search volume and related keywords directly in your Google search results, allowing you to uncover valuable insights on the go!
6. Ahrefs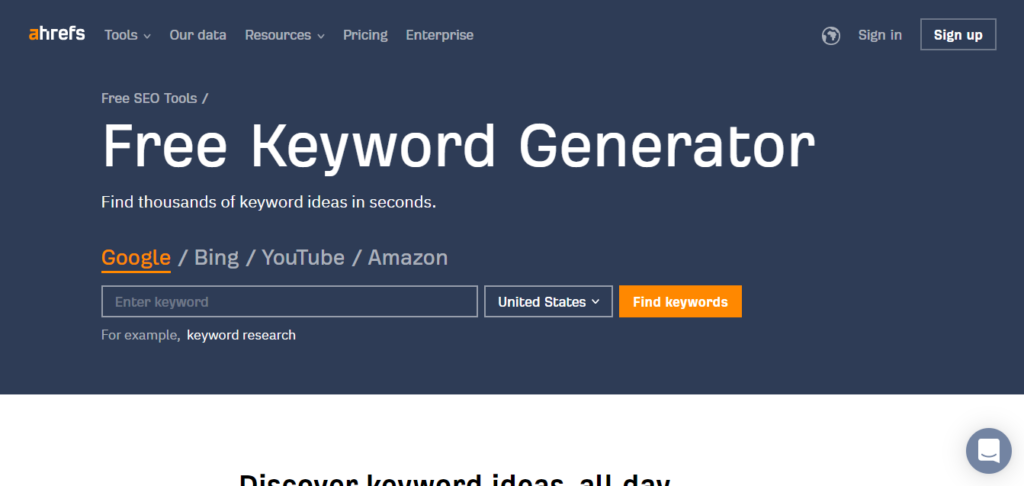 Ahrefs is a well-known name in the SEO world, and their Webmaster Tools offer a range of features for keyword research. Get access to keyword ideas, search volume, and even the estimated traffic potential for each keyword. It also provides competitor analysis and backlink data, so you can see what your competitors are doing and make sure you're staying one step ahead.
7. Soovle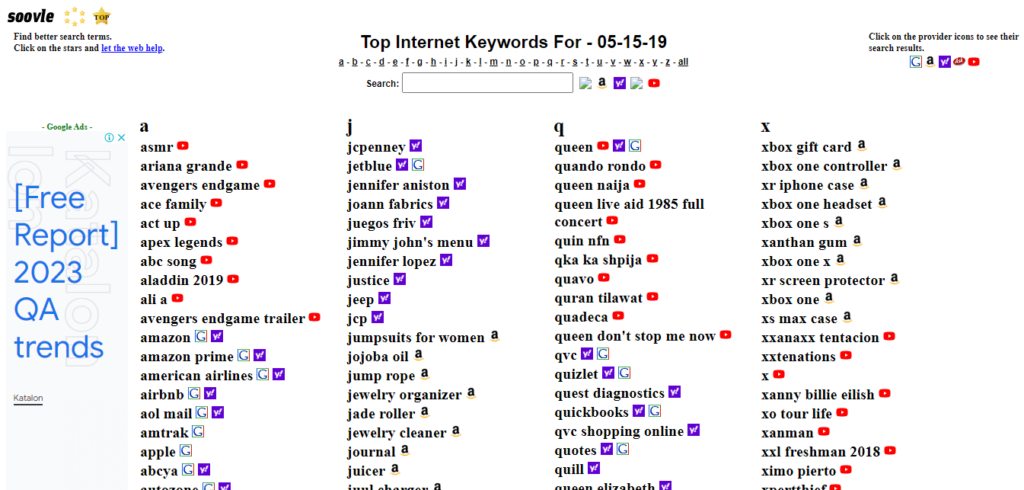 Looking for keyword suggestions from multiple search engines? Soovle has got you covered. It aggregates keyword ideas from various platforms, including Google, YouTube, Bing, Yahoo, and more, giving you a holistic perspective on popular search terms.
Though it is a bit cluttered and old-fashioned, you can easily identify the best keywords for your content and maximise your search engine optimisation efforts. It is free and easy to use, making it a great tool for online marketers.
---
You might be interested in: Best Tools for Content Design
---
8. Google's "People Also Ask"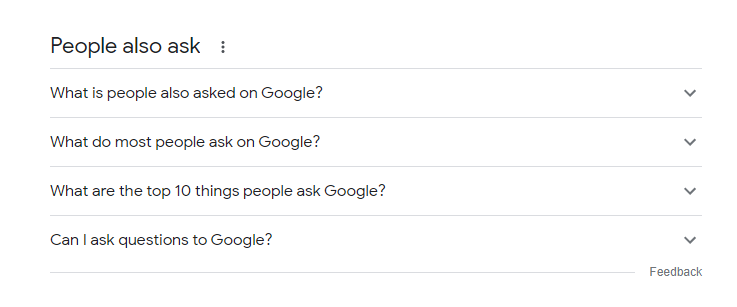 One of the more reliable sources of keyword ideas lies within Google's "People Also Ask" section. Simply type in your keyword on Google, and you'll find a list of related questions that users commonly search for. Take advantage of this valuable resource to optimise your content.
P.S.: Google's "People Also Ask" has no link since it appears after every search!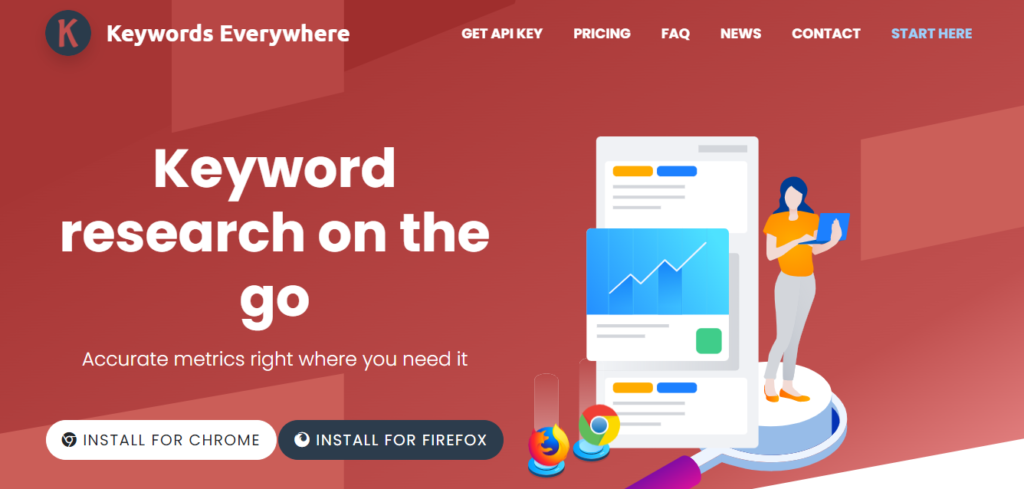 The Keywords Everywhere browser extension provides valuable keyword data directly within your search results. From search volume and competition to cost-per-click (CPC) estimates, Keywords Everywhere makes it easy to uncover valuable insights.
10. RankTank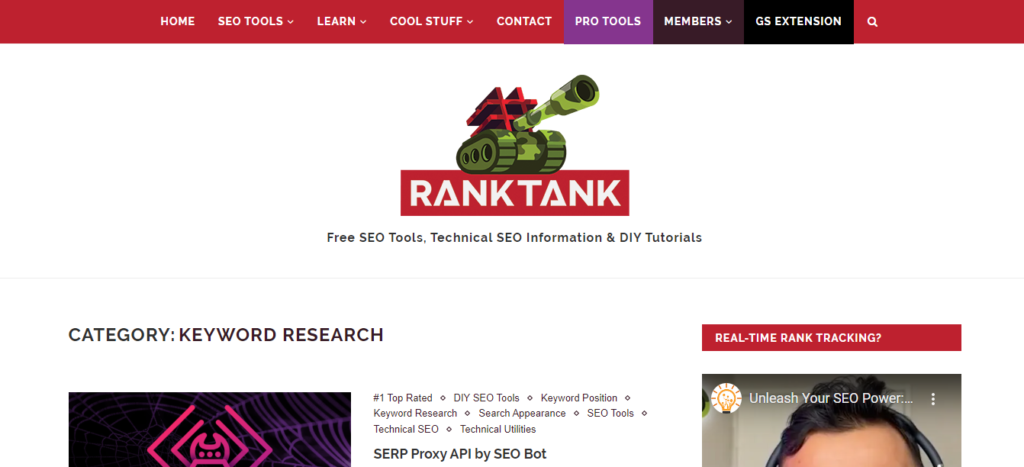 RankTank offers a suite of free SEO tools, including a keyword difficulty checker. It can help you gauge the competitiveness of specific keywords, allowing you to prioritise your efforts and target the right keywords for your website. Simply search for free SEO tools with it!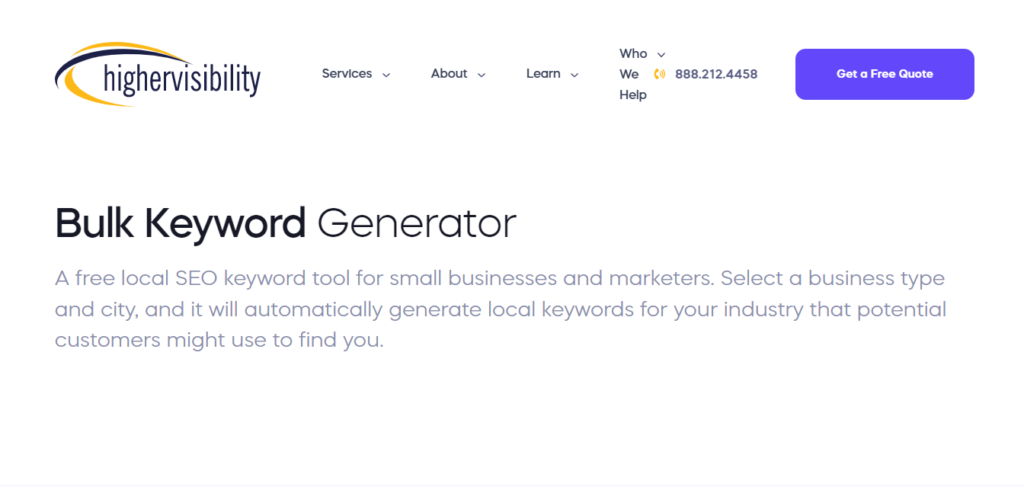 Need to generate a large number of keyword ideas quickly? Bulk Keyword Generator is the tool for you! Enter a seed keyword, and it will generate an extensive list of related terms, saving you time and effort.
---
You might be interested in: 10 Tips for SEO Content Writing in 2023
---
12. Small SEO Tools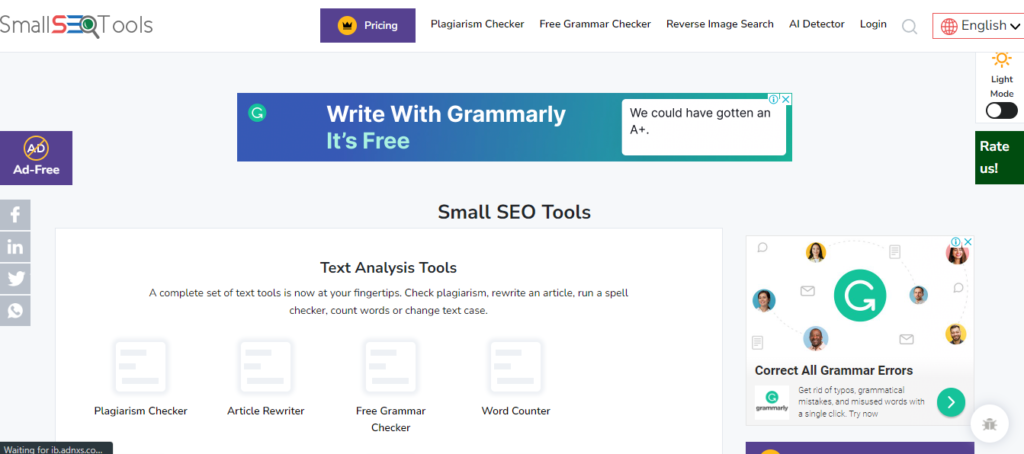 Small SEO Tools offers a range of free SEO utilities, including a keyword research tool. It provides keyword suggestions, search volume, and even CPC data, helping you make data-driven decisions for your SEO strategy.
13. Google Trends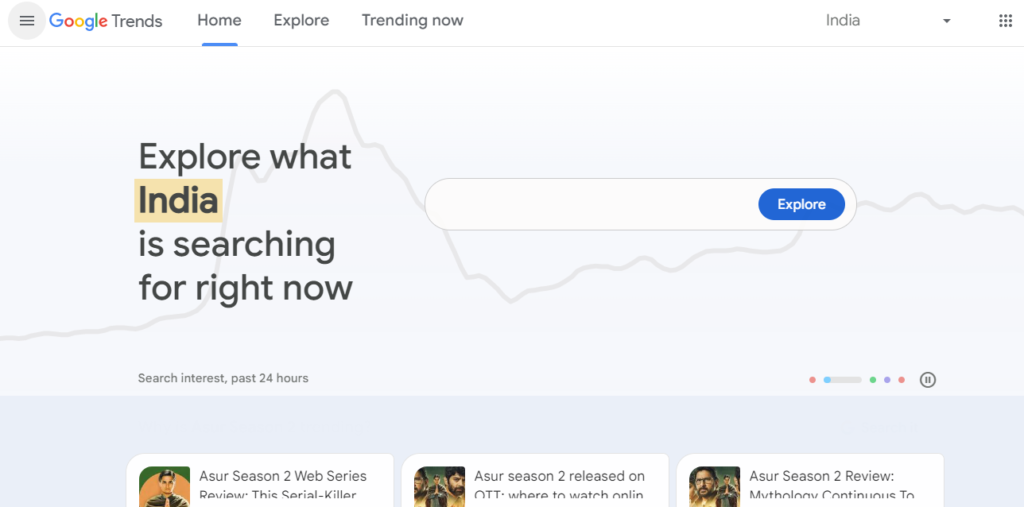 Stay ahead of the curve with Google Trends. This tool allows you to explore trending topics and search queries, helping you identify popular keywords and adjust your content strategy accordingly.
---
You might be interested in: Content Outline for Websites – A Guide
---
14. Ahrefs Keyword Difficulty Checker
Evaluating keyword difficulty is crucial for successful SEO. This tool helps you analyse the competitiveness of keywords, enabling you to focus on those with higher potential for ranking.
15. SEO PowerSuite
Last but not least, SEO PowerSuite is a comprehensive SEO toolkit with a keyword research tool. With its range of features and robust functionality, it's an all-in-one solution for all your SEO needs.
On an Ending Note:
Now that you have this arsenal of free keyword research tools at your disposal, it's time to get started on optimising your website's SEO. Experiment with different tools and techniques to find the ones that work best for you!
Remember, keyword research is an ongoing process, so make it a habit to regularly update and refine your keyword strategy. Good luck! May your website rise to the top of the search results!
---
Agaetis can build your website with SEO in mind and help you create a keyword strategy that is tailored to your needs. Contact Us Today!