Go Back
On-page SEO Checklist for Higher Rankings
By Team Agaetis,
March 22, 2023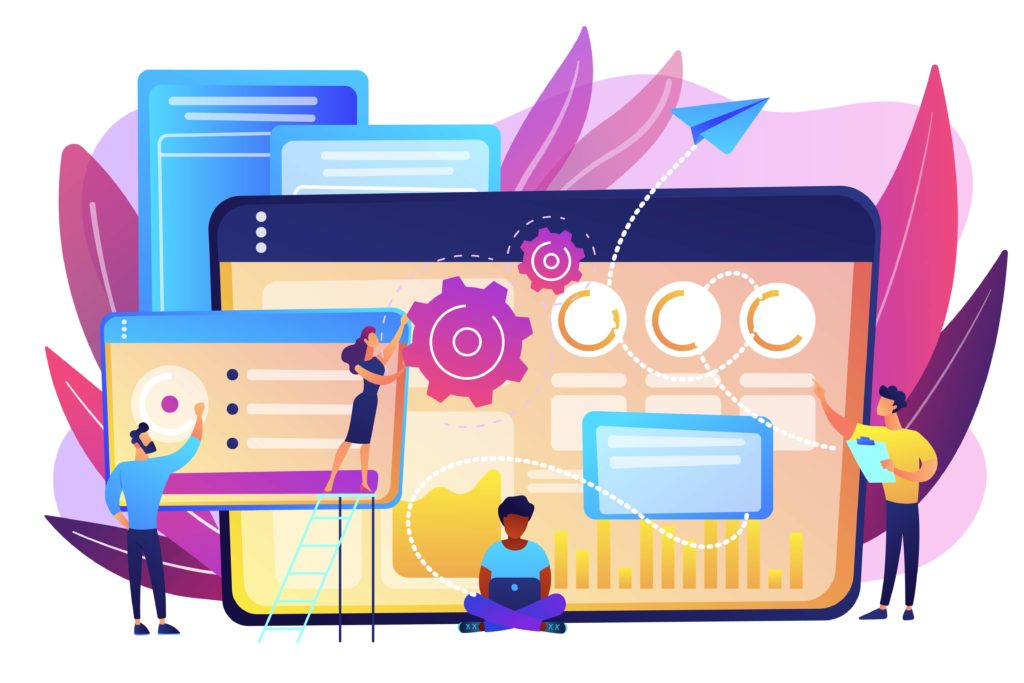 What is On-Page SEO?
On-Page SEO includes all the elements that appear on your page to improve your search engine rankings. The On-Page SEO strategy includes everything from your page title to meta descriptions, HTML title tags, user-friendly content, and mobile-friendly websites. Content from your website is then crawled and indexed by search engines. So you can rank higher on websites with the help of On-Page SEO.
Your website visitors can see the changes and modifications you make to optimise it, but off-page and technical SEO aspects are only sometimes visible. The term "On-Page SEO" comes from this concept.
A properly planned and implemented On-Page SEO strategy can be very powerful. Using SEO to optimise your website will become second nature once you get the hang of it. Listed below is an On-Page SEO checklist to guide you through the process.
How to improve On-Page SEO: A Checklist for you to Remember
Find the User's Search Intent
The first thing you should do before even writing your website's content is to figure out what your website visitors are looking for. If enough people find the information on your website to be exactly what they're searching for, then your website will rank higher over time.
Quality over Quantity
Content is the essence of any website, and it must be prioritised above all else. Rather than focusing on quantity, it is critically important to focus on quality when it comes to your website's content. It should be more focused on answering the user's query and being user-friendly. The better optimised the content is, the more satisfied the user will be.
Optimal Keyword Frequency
Other than quality content, it is important to have a good keyword to content length ratio, enough so that you have a proper keyword density in your content and it is not repetitive. Whether it is a title tag, your meta description, or your blog, spamming too many keywords in short content can make your website look tacky and unprofessional.
Title tag and Meta description
Your focus keyphrase, or keywords, should appear in both your title tag and meta description. Make sure the length of your title tag and meta description isn't too long. To grab the attention of users instantly, both title tags and meta descriptions must be brief, informative, and catchy.
Increase Dwell time
It is important to give users what they are searching for in order to increase dwell time. If you provide quality information to users, they are bound to stay on your page for longer. The more detailed information and services you provide, the better.
More Internal Links
The purpose of internal links is to encourage the visitor to stay on the website for as long as possible. With the help of internal links, you can hyperlink to other pages of your website to answer more queries and give the user the information they are looking for. The more pages the user goes to on your website, the more traffic you get.
Page Loading Speed
Speed is a very crucial part of any website, especially when it comes to On-Page SEO. With the introduction of fast internet speeds, users tend to be impatient. If your website is taking a lot of time to load, the user may skip to another website to help solve their queries, thus increasing the bounce rate of your website.
Understand Click through Rate
Your website's click-through rate, or CTR, is a method of measuring the success of your advertising campaign. For example, CTR can be used to evaluate which sales campaign was the most successful when you have a sale banner live on your website.
Don't Overcrowd your Website
It is important to use white space and avoid overcrowding your website because too much information on the screen can overwhelm users. As a result, you are actually defeating the entire purpose of giving essential information to your website's visitors. In addition, an overcrowded website might appear unprofessional, spammy, and tacky, which will increase bounce rates.
Mobile-friendliness
Google is without a doubt one of the most well-known search engines. As a result, we pay attention to it when it comes to SEO. Recent news reports indicate that Google favours mobile-friendly websites. In order to improve rankings, you should not only select a content layout that is mobile-friendly but also a website design that has been optimised to be mobile-responsive.
11. Use SEO Tools
Last but not least – SEO Tools. If you don't want to go through the hassle of doing all the SEO work manually, you can always opt for SEO tools such as Ahrefs, Ubersuggest, SEMRush, and so on to make your work easier and less time-consuming. You do not have to spend hours researching keywords and analysing data when you use SEO tools. Using these tools, you'll be able to determine which parts of your SEO strategy are working and which areas need a little bit of adjustment here and there.
The importance of On-page SEO for any website cannot be overstated, and having a well-developed strategy is vital. Hope our On-page SEO Checklist helped you to reach Higher Rankings!
---
Agaetis Technologies can help you with all things SEO. Connect now!