Go Back
Content Outline for Websites – A Guide
By Team Agaetis,
January 15, 2023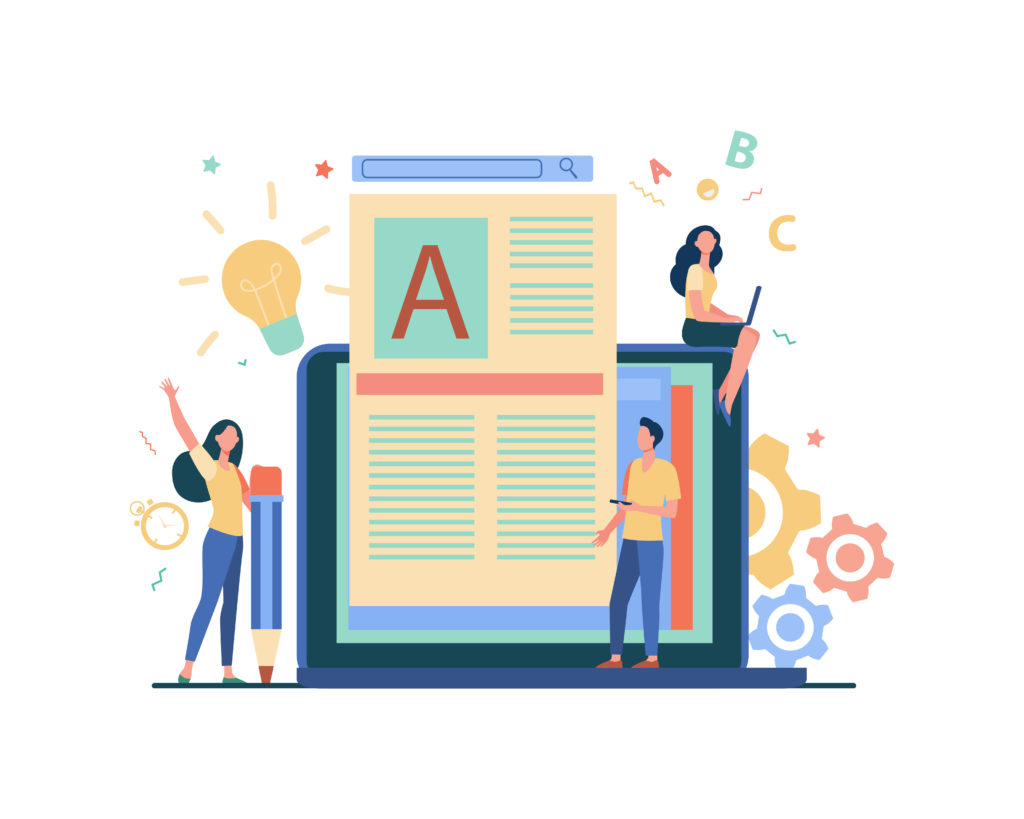 Designing your website is easier when you have a simple content outline as a guide. This way, all your brilliant ideas are jotted down in one place and safely stored until your entire website-making process is done. By creating a good content outline, you will not only ensure that your site meets your standards, is goal-driven, and is tailored to your target market, but you will also ensure that everyone on your website-building team understands and has a clear picture of what your final website should look like.
Content Outline: What is it?
Content is the most important part of any website, so it is essential that you have a Content Outline ready. The content creation process and website development go in a tandem. So, in order to create a website, you need a guide in the form of Content outlines to know what all the content should be, what points you need to make, and what messages you want to convey.
You might be interested in reading: The Content Designer Guide: Free Courses + Tools
Here's our Guide to Creating Web Content Outline:
Ask the Important Questions
When you start making an outline for your content, it can be a bit tricky and overwhelming because you might not know where to begin. You can make the process simple by asking yourself a few basic questions:
What key points should be captured?
Are your ideas in line with your website's vision?
What messages do you want to convey?
Are you providing enough information?
As soon as you answer these few basic questions, you'll have an idea of what your website outline is supposed to look like.
Determine the length of your Content
When you begin formulating your website's content, it is essential that you determine its length. Having a word count when creating your website's content will ensure that it looks the same size on the designed page. Make sure your word count is consistent where it needs to be and has a flair for variety where you want to be creative.
Make sure it's flexible
Your website's design might not accommodate all the content you add, and there might be times when your content does not fit into certain sections or blocks. It is important to be flexible with your approach and add content based on how sections relate to each other so that your content is adaptable to your website's end goal.
Have a Summary
After you have developed your content outline, you should have a summary of all the key points you made, the ideas you are introducing, and the content you are discarding. That way, all of your content ideas are in one place for you to review if you want to reuse an idea in the future.
Do Revisions
It is time for the final but most essential part of the process: revisions. Before sending your final draft to the development team, make sure you thoroughly revise all your content. You can easily make the changes when the content is in your hands. Ideas can be scraped off and added as you wish. You'll find it harder to make any changes if it's already been sent off. So it's best to keep everything ready, revised, and perfectly categorised ahead of time.
6. Plan for SEO
Finally, the most important part! Creating content that is SEO-friendly is absolutely crucial. Even if your content is beautifully articulated, it won't be useful if it isn't discovered by people and your website doesn't rank. SEO is the backbone of your content, so make sure you use it to your advantage.
After your content outlines are created, the design and development team can start creating wireframes, visuals, and graphics for your website while the writer fills in the rest of the content. In this way, everyone will be able to work hand in hand to ensure smooth collaboration and a quick launch of the new website.
---
Our team at Agaetis technologies has worked on a variety of Websites. Check out our Case studies here!