Go Back
Best Tools for Content Design
By Team Agaetis,
April 17, 2023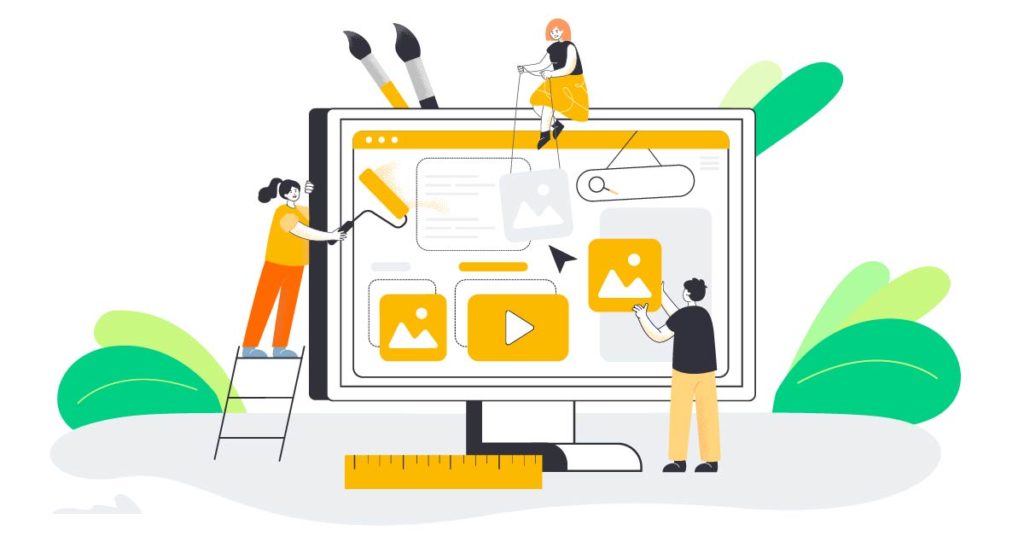 A career in Content Design can be absolutely fascinating if you have a great passion for user experience and content writing. You can easily get lost in the process of content design, but if you lack the right resources, it can become quite a hassle. Don't worry, we've got you!
Whether you're a novice or an experienced content designer, these tools will empower you to create outstanding content that will stand out from the crowd. You can easily create stunning, high-quality content by experimenting with these tools and finding the one that suits you best.
Feel free to jump to any section of this article using the table below.
In this article, you will find:
Content Design Tools: Why do we need them?
The Best Content Design Tools For You!
Content Design Tools: Why do we need them?
With the right set of tools, your work becomes a breeze! Content design tools help you to create and manage all of your digital content whether it is text, images, audio or video. You can use these tools to create content, manage it and present your work in an interactive way enabling your team to follow along easily. In addition, you can use these tools to make sure the content is helpful, valuable, and engaging for the users.
The Best Content Design Tools For You!
We have divided all the tools below into the context of Writing, Design, CMS, Colours, Collaboration Tools, Project Management, and so on. Here are some of the best tools for content design:
WRITING TOOLS
Convert Case
Convert Case is a really useful tool if you accidentally typed paragraphs' worth of content in a case that you don't need. It allows you to easily change the capitalisation of text from one case style to another such as UPPERCASE to lowercase or Sentence Case. It automates the process for you so that you don't have to!
Grammarly
Grammarly is a writing tool that helps you detect grammatical errors, does spell-checks and fixes your punctuation in real-time using AI. You can receive feedback and suggestions for improving your writing as well as enhancing clarity, tone, and readability. A plagiarism checker is available along with Grammarly's core features, as well as a tone detector. You can use it either as a web-based tool or as a browser extension for Gmail, google docs and so on.
They also mail weekly writing updates for users to improve their writing.
THESAURUS.COM
This website is a digital dictionary for all your needs. THESAURUS.COM provides synonyms, antonyms, how to use the searched word in a sentence and related words. Aside from games like Crossword puzzles, they also have cool features such as Word Of The Day, Synonym Of The Day, and Word Of The Year. It is a good tool for simply refreshing your vocabulary or learning new words.
Quillbot
Quillbot is your go-to tool if you need to rewrite your texts. Rewrites are limited to 125 words at a time in their free plan, but unlimited in their paid plan. No worries if you do not wish to use the rewriter. We've listed tools with features that any writer could benefit from!
Quillbot includes features such as a grammar checker, plagiarism checker, cowriter, summarizer, citation generator and so on. The extension can be installed in your browser or even in Microsoft Word, or you can use the website directly.
Wordtune
Wordtune is the best AI tool out there for fine-tuning your sentences with a variety of clever and trending suggestions. Unlike other AI-based tools, Wordtune does not change the meaning of the sentence you write. If you don't want to use it for sentence rewrites, you can use it as a browser extension to find alternatives to similar words in your writing. After all, no one likes to use repetitive words in their writeups, do they?
Wordtune offers both free and paid plans, with the paid plans providing additional features and functionalities such as expanding or shortening sentences as well as Casual and Formal tones.
COLOUR TOOLS
Coolors
It goes without saying that colour is the most important aspect of a good design. Coolors is a great website and mobile app for generating colour palettes and colour schemes. There is a list of colours and gradients you can choose from, as well as a palette extractor, and colour picker. If you press the space bar, you get an instant HEX code recommendation for each colour to use. Alternatively, you can import an image and Coolors will generate a colour palette based on it. It can also be used as a plugin for Figma, Chrome, iOS, and Android.
Khroma
Khroma uses AI to learn which colours you like and create a personalised algorithm for you. A fun colour-filled test can be taken in the beginning. After you select 50 colours, it creates a never-ending amount of colour combinations to choose from, with unlimited palettes for you to discover, search, and save to your colour palette collection.
Take a look at this test we did, for example. Amazing, isn't it?
DESIGN & PROTOTYPING TOOLS
Sketch
Sketch simplifies each phase of the design process. It is the ideal tool for collaboratively working on multiple tasks. Along with superb vector editing, variable and OpenType fonts, smart layout, artboard templates, colour tokens, overlays, and prototype capabilities, it provides an unlimited canvas on which to create. Your documents will be safe and secure with Sketch, regardless of team changes or programme upgrades. The UI of this programme will seem more suitable to macOS users but it works fine on other platforms as well.
Figma
Figma, without a question, is the best design tool out there! There are dozens of plugins available for accessing a variety of tools, automating your work with widgets, team collaboration, OpenType fonts, automatic layout, inspecting design files, accessible libraries, and so much more. This helps streamline the workflow and gives designers the power to make efficient and effective design choices, while also having a variety of resources and options available to them.
InVision
Undoubtedly, InVision is one of the most practical tools available for all your design needs. Its features make it a powerful asset for any designer or developer. Along with all of the Microsoft products, Invision integrates many popular third-party tools, such as Adobe XD, Sketch, Figma, as well as Jira, Loom, and Trello. It can also be used as part of a team collaboration tool since it is compatible with Teams and Zoom.
You can learn more about design tools in our article – Design Tools You Need to Know About!
ADDITIONAL TOOLS
We've also put together a list of other tools that might prove useful in content design:
Content management systems (CMS) – WordPress, Wix, Zyro, Drupal, and Joomla
Video editing tools – InVideo, Pinnacle Studio, Adobe Premiere Pro, and Filmora from Wondershare.
Virtual whiteboarding – Mural, Figjam, Miro, Canva, Limnu, Conceptboard and Witeboard
Project management tools – Trello, Asana, and Basecamp
Collaboration tools – Google Drive, Dropbox, and Slack
Graphic design tools – Adobe Creative Suite, Illustrator, and Canva
Here is a list of the Top 10 Graphic Design Tools you can use for free and for a fee.
Hope this article helped you gain access to much-needed resources for your content design projects. With these tools, you will be sure to create amazing content for anything you work on.
Make sure you bookmark this article for future reference!
---
When it comes to creating a website, Agaetis can meet all your needs. Contact us today!