Go Back
Customer Pain Points: The Ultimate Guide
By Team Agaetis,
May 15, 2023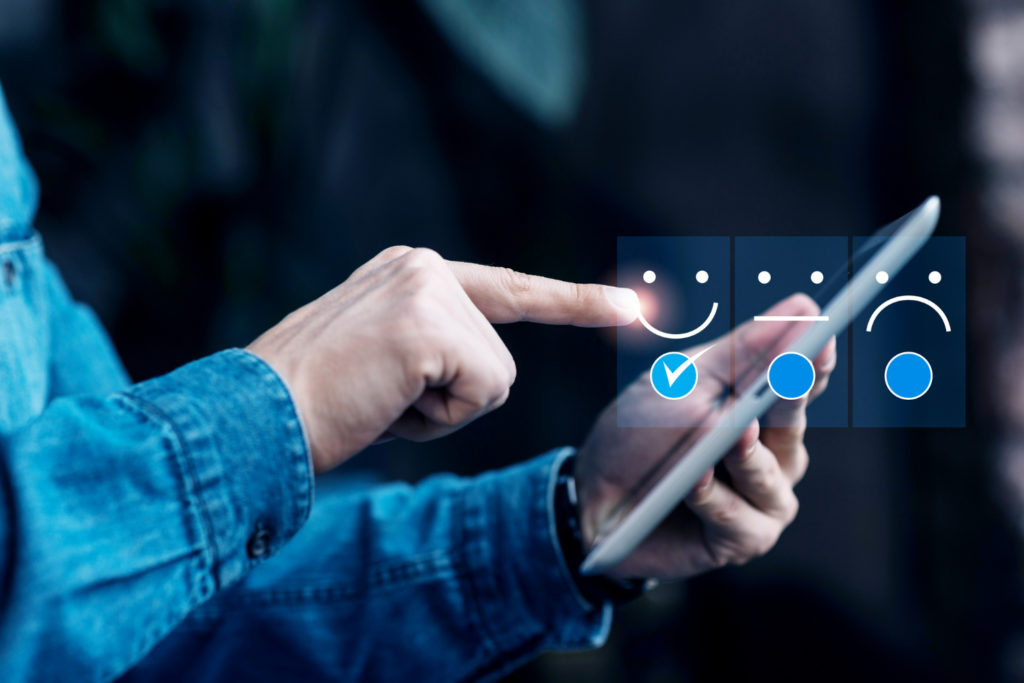 Are you tired of playing the guessing game when it comes to satisfying your customers? Do you wonder what your customer's pain points are?
As a business owner, entrepreneur, or Ecommerce seller, you know that meeting your customers' needs is the key to success. But let's face it, deciphering their unspoken frustrations can be as challenging as cracking Morse code.
This is where the understanding of Customer Pain Points comes in handy!
Identifying these pain points enables you to empathise with your customers, understand their frustrations, and unveil potential opportunities. Once you begin to understand what customer pain points are, you can learn how to analyse, address, and resolve them.
But before you walk the long road from frustration to satisfaction, make sure you are
Putting Yourself in Your Customers' Shoes!
Imagine this: You open your laptop, log in to your website, and see beaming 5-star reviews! Then you find a 4-star review, and you scratch your head wondering why that one star was not given. The right question to ask is, "What need did I not meet with this product, and how can I improve?"
This is how you focus your attention from the product to the customer.
What are Customer Pain Points?
Customer Pain Points can simply be the difficulties, issues, or challenges your customers or potential customers might face during their buyer journey. The pain points can range from difficulty navigating your website, being confused by the user interface, getting lost during the checkout process, or not knowing how to use your products without clear instructions.
Nonetheless, if you fail to address and resolve these problems, these little hiccups have the potential to become a roadblock in the customer's journey.
How to Identify Customer Pain Points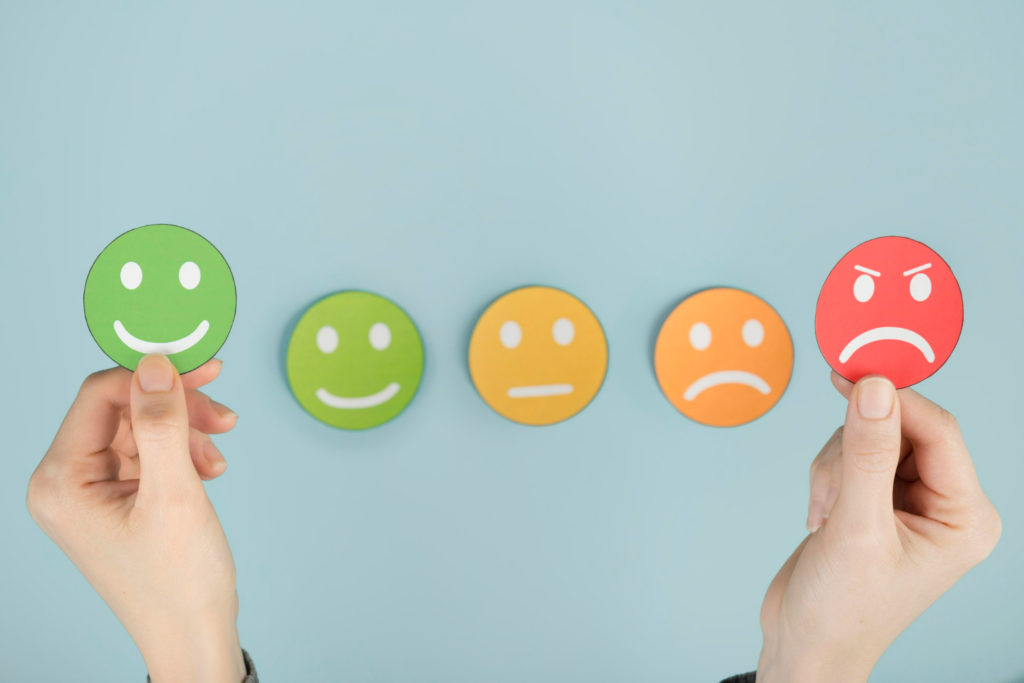 An easy-peasy way to identify your customers' pain points is to become the customer yourself. Envision how you would think or feel while using your product or service. That takes putting yourself in your customer's shoes to a whole new level, and it works wonders.
Once you switch the perspective you are able to identify, analyse and acquire a deep understanding of your customers' wants and needs.
You can identify Customer Pain Points in a variety of ways, including:
Find what your Customer has to Say
The first step to identifying customers' pain points is to literally hear them out. Sounds simple enough, right? Take feedback, conduct surveys, and make sure you gather real-time data to strategically plan and resolve those issues accordingly. By taking care of your customers' queries and issues, your customer will feel valued, showing how much you care about them and their problems.
However, it's important to craft questions that truly tap into your customers' experiences. Make sure to personalise the questions you ask. Consider asking,
"Can you tell us what the most frustrating parts of our service are?"
or "What is your least favourite aspect of our service according to your personal experience?"
In this way, customers are encouraged to share detailed insights and their views are better understood, thus helping you gain a deeper understanding of their pain points.
2. Don't ignore Indirect Feedback
It is possible that not all of your customers will take surveys. Sometimes people prefer venting on social media instead of directly contacting your brand. Regardless of the circumstances, it is your responsibility to gather indirect feedback if you wish to understand what your customers think of your brand.
Simply take a dive into a list of available sources like support tickets, social media posts, Quora discussions, and online reviews. Look for recurring themes and patterns within the feedback to identify common pain points.
In this way, you solve problems by observing and implementing changes accordingly. By actively listening to your customers and addressing their concerns, you not only improve your product or service but also foster a sense of trust and loyalty in your community.
3. Decode Customer Behavior
Once you have gathered enough intel, it is now time to lay down all your resources on the table. Untangle each aspect until you can decode your customers' behaviour thoroughly.
You can begin by monitoring, jotting down details, and analysing customer behaviour. If you gain enough insight, you'll be able to determine the pain points.
For example, if a customer keeps abandoning their cart, it means there is an issue with the checkout process. Perhaps you need to streamline the entire process or reduce the options so that the customer is not confused. A lot of aspects are important to consider, as the pain points could range from a technical standpoint to an abstract one.
Always remember: No two customers have the same pain points.
4. Make moves like your Competitors
Your competitors can be a great source of learning because they can provide you with ideas on how to handle certain situations or problems. The fact is, you can even one-up your competition in terms of marketing. You can study their viable weaknesses to gain insights into what customers in the same market are seeking or the potential problems that might occur.
You can identify areas where competitors excel and find opportunities to differentiate yourself from the rest of the crowd. The more pain points you address, the more opportunities you will have to stand out.
With this strategy, you can tailor your offerings to better meet customers' needs and gain an edge over your competitors.
You might be interested in: Using AI To Improve Customer Experience in 2023
Tips on How to Resolve Customer Pain Points
Once you've identified all of the significant issues, it's time to start resolving them.
Here are some steps you can take to address your customers' pain points:
Assess and Prioritise
There is no one-size-fits-all when it comes to pain points. It is possible that some pain points are minor inconveniences, while others may be major issues that prevent customers from using your product at all.
Make sure you scale the pain points based on the impact it has on your customer. Address the most significant pain points that affect the customer's experience first, then work your way down.
2. Step Up to the Plate
After identifying the pain points and determining their priority, it is crucial to move forward with a plan of action. This entails implementing the necessary modifications and improvements to your product or service or even elevating the quality altogether.
In order to take action and step up, all those involved in the process must be notified, whether they are responsible for product design, development, marketing, or customer service. Keep track of progress and assign clear responsibilities to ensure pain points are effectively addressed.
3. Continually Test and Improve
In order to ensure that the pain points have been effectively addressed, it's essential to test and iterate after making changes. Among other things, this may involve conducting user testing, analysing customer feedback, or monitoring customer behaviour.
In the event that your changes aren't effective, don't hesitate to make additional changes or take a different approach. After all, increasing customer satisfaction and addressing pain points is the goal.
4. Obtain Customer Feedback Again
Getting to the bottom of a customer's pain points and resolving their issues doesn't mean that your work is complete. Maintaining a close eye on potential problems and making sure that the same problems do not occur is also crucial.
Focus on how your customers interact with the issues you have resolved. By studying how customers interact with your updates and changes, you can uncover areas where they struggle or encounter difficulties.
Whenever a pain point recurs, be transparent about your progress towards resolving it, and provide regular updates.
5. Identify Success Indicators
Last but not least, you must measure the success of your efforts to resolve pain points. It could include metrics such as customer satisfaction, retention, or profit margin in sales. Maintain regular tracking and analysis of these metrics so you can understand how the changes you have made are affecting your business as well as your customers.
Having positive reinforcement for your progress will help you and your employees stay motivated and help you to keep going.
On an Ending Note:
By now, we all know how to effectively tackle some of the common customer pain points. Once you start actively seeking out and addressing these pain points, you become a customer-centric business. This will help to differentiate you from your competitors, drive customer loyalty, and ultimately increase your revenue.
Think of it as a quest to conquer the customer's heart. With each pain point you uncover and resolve, you forge a stronger bond, building a loyal community base. Your customers become not just consumers, but partners in your success story.
Now it is in your hands to transform your customers' experience, turning it from a frustrating journey into a delightful adventure.
Go ahead! Reshape the entire landscape of customer experience.
Hope this article helped you in understanding Customer Pain Points. Make sure to Bookmark this Article for future reference!
---
Ready to address your customer pain points effectively?
Partner with Agaetis Technologies today and leverage our expertise to create your own Website and deliver exceptional customer service. Get started now and transform your business into a customer-centric powerhouse. Contact us to get started.