Go Back
Ways to improve your checkout process
By Team Agaetis,
September 22, 2021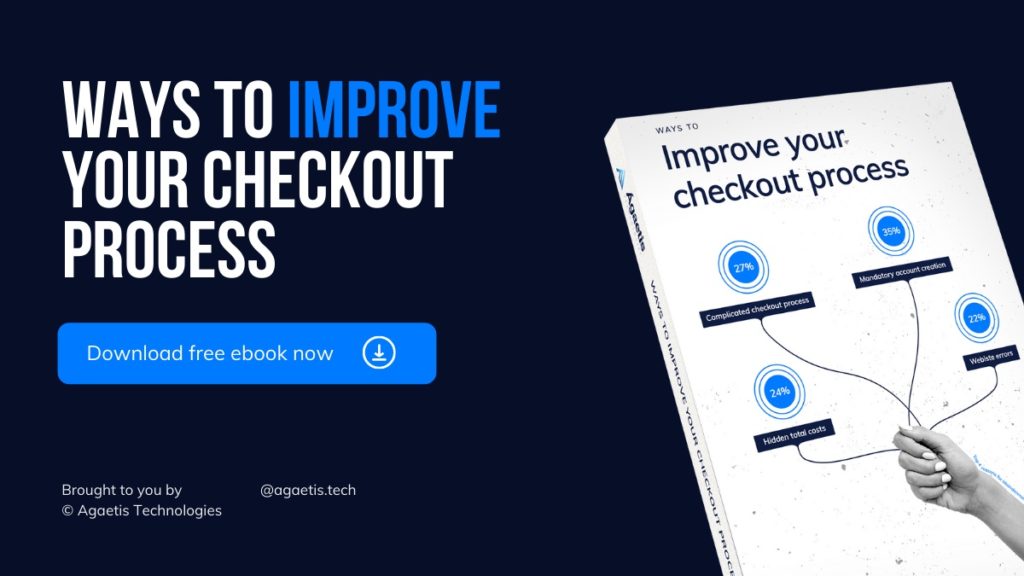 People think in a variety of ways. Customers may encounter difficulty up until the point of the transaction, resulting in cart abandonment. So how does one improve that?
There are many ways in which an eCommerce brand can enhance the online check-out process. Organising a sale can be an effective way to motivate people to purchase more products and generate a sense of urgency to act immediately. In this way, customers fear missing out on the deal. Developing a professional brand identity, product descriptions, and high-quality product photography will help your product stand out and grab the attention of your target audience. It's also a good idea to include a clear call to action so that your audience is more likely to act right away. The way you display your discount coupons and codes matters a lot if you want to improve your conversion rate. The checkout page or product pages can provide customers with easy access to them. Last but not least, you can provide multiple payment options to make it easier for customers to make payments.
Want to know more? Our e-book will help you convert more visitors into customers
This book guides online businesses through best practises toward reducing cart abandonment and high bounce rates, using industry-recognised and first-hand client experiences as examples. It has some easy tips you can follow to optimise the process and reduce cart abandonment at your eCommerce store. Learn how to improve the checkout process for your online store by taking away these insights and takeaways. By implementing these practises, you can grow your eCommerce business and achieve long-term success.

Get our free E-book to help you streamline and improve your checkout process. You can get it by filling out the form below!
---