Go Back
Does Alt Text help SEO?
By Team Agaetis,
September 8, 2023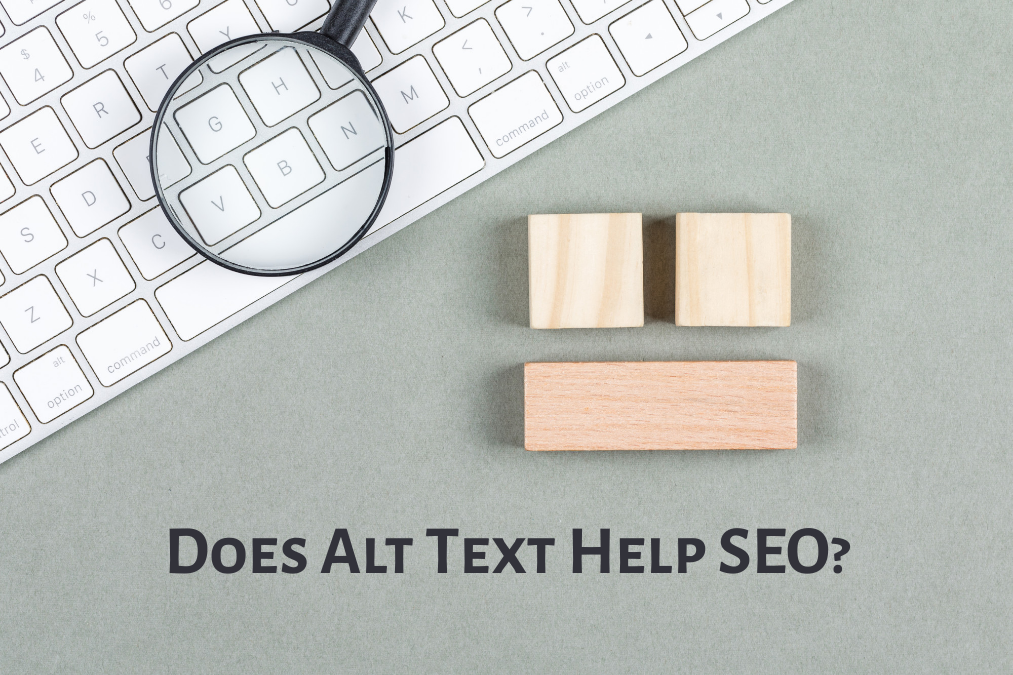 Alt text – A term you've probably come across if you've ever dabbled in the art of Blog writing or SEO.
But what exactly is it, and why does it matter for SEO?
We will break it down for you!
What is Alt Text?
The term Alt text is not some obscure tech jargon. It's actually pretty simple.
Alt text is just a piece of HTML code that describes the content of an image.
So, when someone can't see that cute cat picture on your website, a screen reader will read out the alt text to describe what's in the image.
Alt text, at its core, simply makes websites more accessible to people with vision impairments, which is a win for inclusivity.
But here's where it gets interesting for SEO:
Search engines like Google use alt text too.
When search engines crawl your website, they can't "see" images like we do, but they can read the alt text. This helps search engines understand what's on the page and how to index it.
So, when you provide relevant alt text, you're basically giving search engines a mini-roadmap to your content or blog.
---
You might be interested in:
---
Is Alt Text Important for SEO?
Absolutely!
Here's why Alt Text is Important for SEO:
Keywords to Watch for
When you write alt text, you can include relevant keywords related to your content.
This gives search engines more context about your page and can help you rank higher for those keywords.
Image Search Optimisation
The alt text of an image is essential for SEO purposes.
When people search for images, search engines use alt text to determine which images to display in the results.
Here's how you can master your Keyword Strategy:
User Experience
Alt text provides a better user experience.
Even if the image doesn't load, users can still understand what it's supposed to be.
Improved Accessibility
A fully accessible website includes Alt text, which makes it more user-friendly, especially for people with disabilities.
This inclusivity is not only ethical but also favoured by search engines.
---
Let Agaetis take care of your website's Alt-text SEO for you!
Don't miss out on this opportunity and….