Go Back
Affiliate Marketing: Insider Tips and Hacks
By Team Agaetis,
May 24, 2023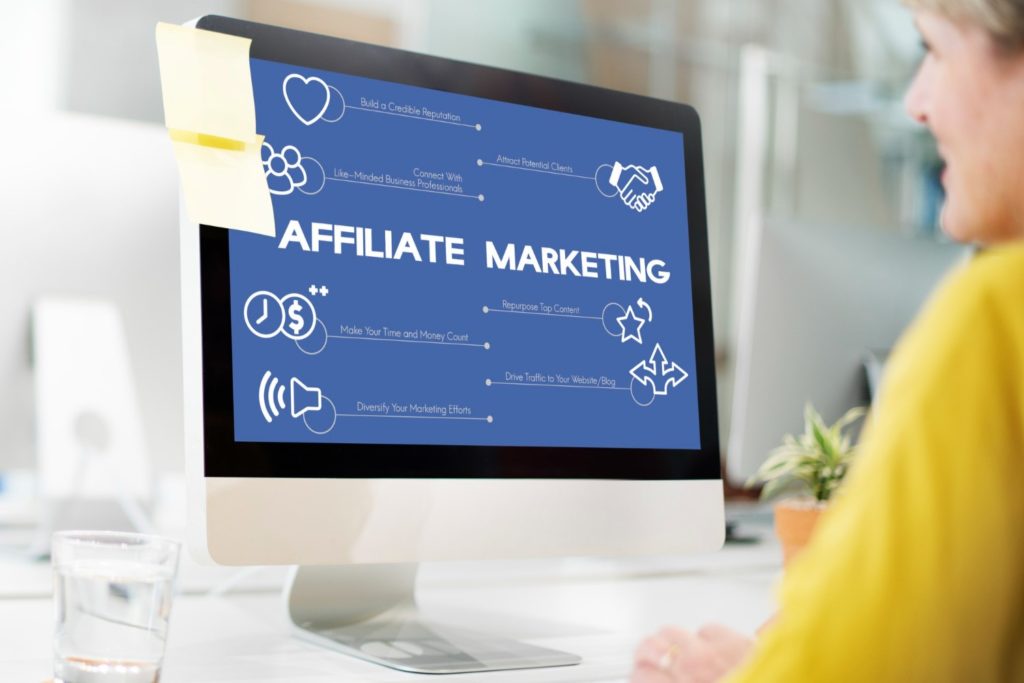 Do you dream of earning passive income from the comfort of your own home? Then perhaps Affiliate Marketing might just be what you're looking for!
Affiliate Marketing is one of the most effective source to have a passive income online especially if you're a content creator, Ecommerce seller or an entrepreneur. You might have a lot of questions regarding this topic and we are here to answer them all!

Before we start to crack the code to mastering affiliate marketing, driving revenue and skillfully making a passive income online, you must know that there is no one-size-fits-all approach to becoming an Affiliate marketer. But it can be easy as a pie when you put your mind to it!
The key to making money online is to put in some effort and to use the right strategy.
Having said that, let's begin, shall we?
What does an affiliate marketer do?
Affiliate marketing is simple! It involves promoting other people's products and services and earning a commission for every sale or lead you generate. The purpose of affiliate marketing is to connect potential customers with products or services they're interested in. In return for each successful referral, you earn a commission as a middleman. Easy right?
Imagine this:
You're scrolling Pinterest to find Dark Academia themed quotes for your profile picture, or perhaps you've been looking for Cottagecore aesthetics to decorate your home. How about if we told you that not only would you get to do what you love but you'd also be able to sell products to other people who share your aesthetic?

Just through certain social media channels or even your own personal website, you have the power to recommend amazing products or services to people.
Each time they make a purchase or take action, you earn a commission. Sounds pretty awesome, right?
Well then, welcome to the world of affiliate marketing!


So, how does it work?
Let's break it down.
Imagine you stumble upon a fantastic Cottagecore Home Decor product that you believe your audience would love. You sign up as an affiliate for the company that sells this home decor product, and they provide you with a unique affiliate link. This link is like a secret code! (Psst! This is where you can track all the analytics from.)
Now that you've finally acquired the affiliate link, it's time to put your marketing skills to work. You create engaging content, whether it's a blog post, a social media post, or a video review, that highlights the product's features, benefits, and why it's a game-changer.
You sprinkle your affiliate link strategically within the content, making it easy for your audience to click and explore further. Make sure you are subtle and not in their faces with your link placement, or you might look like one of those spammy marketers. Instead, focus on providing valuable content and building relationships with your readers naturally.
As your audience reads or watches your content, they get excited about the product you are gushing about. They trust your recommendation because they value your expertise and authenticity. Intrigued, they click on your affiliate link, which leads them to the company's website. And when they make a purchase or sign up for a service, voila! You earn a commission for your efforts.
P.S. Individuality and Authenticity is the Key!
Think about this question: "Why would people want to buy from you and not some other Influencer or Marketer?".
The answer is simple. The product endorsements you make are infused with your own personal touch. While it is fine to check out what other people in your niche are doing, if you start copying them, you might lose some followers. It is important to be authentic and let your own personality shine through. Focus on creating content that is uniquely yours and that will help you stand out from the crowd. This is the key to building a loyal following.
But wait, there's still more work to do folks! Affiliate marketing is substantially more complicated than just sticking links all over the place and praying for the best. You need to be strategic if you want to succeed. You need to take great care when choosing the goods or services you advertise, making sure they suit the requirements and preferences of your target market.
How do I start affiliate marketing?
There is no better way to learn affiliate marketing than through experience. To begin your affiliate marketing journey, follow these steps:

1. Decide on your Niche
Pick a market segment that aligns with your interests and expertise. Your content will be more engaging and more likely to reach the right audience in this way. After all, you know better than anyone which audience would be most likely to be attracted to your interests.
If you don't want to do affiliate marketing in your area of interest, don't worry. Any product market can become your expertise if you do the right amount of research!
2. Find Brands that offer Affiliate Marketing programs
Affiliate marketing is the preferred marketing strategy for many brands. So look for reputable affiliate programs that offer products or services relevant to your chosen niche. Make sure you research the commission rate, customer reviews, and terms and conditions of the programs you're considering before signing up.

There are some popular platforms like HubSpot, Elementor, Moosend, AWeber, Sendinblue, ConvertKit, and GetResponse that are great places to start with Affiliate Marketing.
Apart from these, you can also check out Freelancing websites like Fiverr and Upwork as additional resources.
3. Build a Website, Blog or Social Media Platform
Create a presence online to display your content and affiliate links. You can generate useful material, draw in visitors, and advertise your affiliate deals on a website or blog.
Educate, entertain, or solve problems for your target audience with high-quality content on these platforms. You could write blog posts, review products, create tutorials, do small skits, comedy or even make reels! Whatever suits you best!
4. Grow your Audience by Promoting Products you believe in
As mentioned above, promoting products or services that you are truly passionate about and would recommend to family and friends is the best way to earn the trust of your targeted audience. The conversion rate improves when authenticity is present.
5. Take steps to Optimise your Marketing efforts
Optimise your campaigns, analyse your performance, and test different strategies to maximise your earnings. This could involve tweaking your content, experimenting with different promotional channels, or improving your Website's UI/UX.

How to start affiliate marketing with no money
If you're starting on a shoestring budget, don't worry! You can still kickstart your affiliate marketing journey without spending a dime!
Here are some tips to get you started:
1. Leverage free marketing channels
Take advantage of social media platforms like Facebook, Instagram, TikTok, Pinterest, and YouTube to promote your affiliate offers and engage with your audience.

2. Create valuable content using free tools
Utilise open-source blogging platforms like WordPress or Medium to create content and drive traffic to your affiliate links. You can also use free graphic design tools like Canva or even PicsArt on your mobile device to produce visually appealing content.
3. Continually Engage with your Audience
Respond to comments and messages promptly, and interact with other accounts in your niche. This will help your content reach more people and build your platform.
Is affiliate marketing easy for beginners?
Even though affiliate marketing requires commitment and effort, it is certainly doable for beginners. You have to approach it with the right mindset and be committed to learning. Because initially, all of your focus will be on building a platform with relevant audience and engaging them as much as possible. The promotion part comes later on!

As you gain experience and refine your strategies, you'll become more efficient and start generating a steady income. Remember, success in affiliate marketing is a journey, not an overnight sensation.
---
Unleash Your Affiliate Marketing Potential with a Beautifully Designed Website from Agaetis Technologies! Contact Us Today!