Go Back
Top 10 Graphic Design Tools: Free and Paid
By Team Agaetis,
March 15, 2023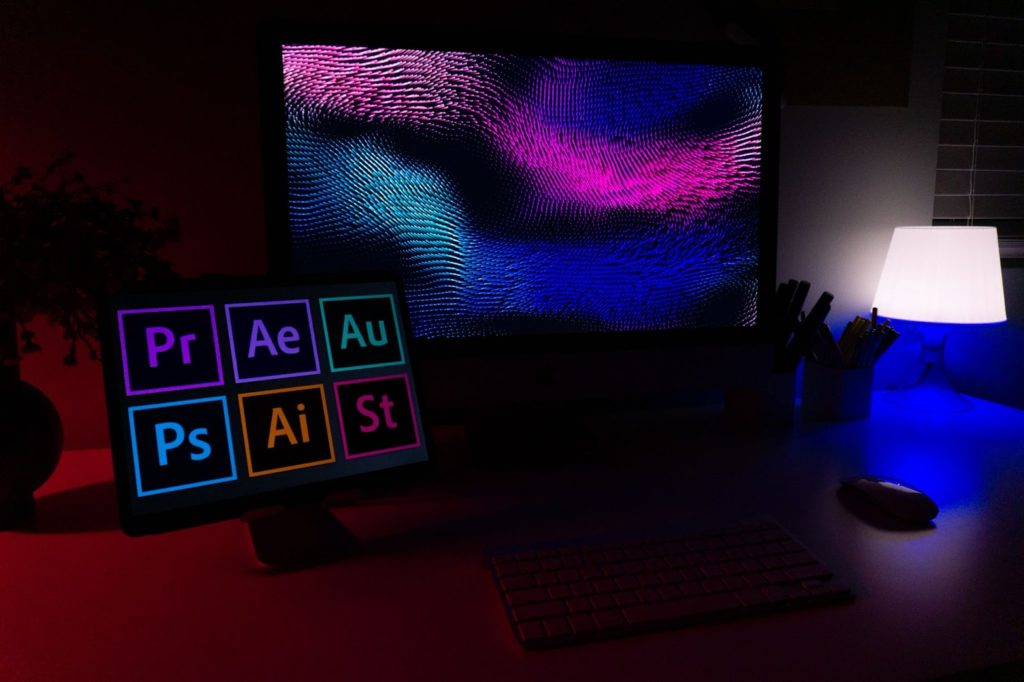 Whether you're creating a blog or taking fantastic pictures for an eCommerce site, you must provide high-quality graphic design tools for your internet marketing strategy to be effective. You can immediately put your ideas into practice with these graphic design tools.
Take Your Graphics To The Next Level!
In this article, we will discuss some of the best Free and Paid Online Graphic Design Tools you can use to enhance your website. These graphic design tools are beginner-friendly, easy to use, and offer great features. Whether you're new to graphic design or looking for something different, these programmes will give you everything you need to create professional-looking graphics.
Here's a guide to some of the Best Graphic Design Tools:
Tools
Standard Features
Plans and Pricing
Canva
Templates for teams,
Brand management,
Quicker content
creation, Involves
your audience,
Plan and timetable,
Create according to
your brand's themes,
Workshops and
brainstorming sessions,
Security and SSO.
Free (custom templates available)

Pro – 499 INR/ for one person (Monthly)*
3999 INR/ for one person (Yearly)*

Teams – 659 INR/ for 2+ people (Monthly)*
6590 INR/ for 2+ people (Yearly)*
Adobe Photoshop Express
Multiple layouts,
Royalty-free Adobe
Stock free collection,
Manage and share
your templates,
Creative Cloud Library,
Features for basic and
premium editing include
graphic groupings,
resizing, refined cutout;
More than 20,000
licensed Adobe Fonts.
Free (Trial Version)

Pro – 797.68 INR / Month*
7986 INR / Year*

Teams – 2300 INR / Month*
Adobe Illustrator
Tools For Collaboration,
Content Archive,
Import/Export Of Data,
Design Schemas and
Fashion Illustrations,
Vector Illustrations,
Image Editing Library,
Project Management,
Publishing Options,
Multipurpose Editing.
Free (Trial Version)

Pro – 1675 INR / Month*
19158 INR / Year*

Teams – 2300 INR / Month*
Adobe InDesign
Adobe Capture extension
to capture colour themes
from an inspiring artwork,
Adapt InDesign's UI to
high-resolution screens,
Alternate Layouts,
Digital Publishing,
Productivity Enhancements.
Free (Trial Version)

Pro – 1675 INR / Month*
19158 INR / Year*

Teams – 2300 INR / Month*
Adobe AfterEffects
Virtual reality settings,
Immersive video effects,
360 video compositing,
3D movement tracking,
Design Space,
3D animation,
See modifications
to 3D creations.
Free (Trial Version)

Pro – 1675 INR / Month*
19158 INR / Year*

Teams – 2300 INR / Month*
Pixlr
Access to stock content,
Features 10 million
graphics & 3D models,
Various editing tools,
Import/Export,
Content Sharing,
Backup and Recovery.
Free (Trial Version)

Pro – 4.90 USD / Month*
7.99 USD / Year*

Teams – 9.90 USD / Month*
GIMP
Complete painting tools,
Sub-pixel sampling,
High-quality anti-aliasing,
Gradient editor & blend tool,
Supports custom brushes,
Layers and channels,
Editable text layer,
Transformation tools,
Foreground extraction,
Transformable paths,
transformable selections.
Free
Sketch App
Collaboration Tools for CAD,
Commenting/Notes,
Content Archive,
Adaptable Fields & Templates,
Import/Export Data,
Design Management,
Featured Library,
Feedback Control,
Image retouching,
Image Database,
Creation of prototypes,
Template Administration.
Free (Trial Version)

Pro – 9 USD / Month*
99 USD / Year*
Inkscape
Drawing & calligraphy tools,
Shape tools, multi-line text,
Full on-canvas editing,
Embedded bitmaps,
Path simplification
with variable threshold,
Path insetting & outsetting
Bitmap tracing (both colour,
and monochrome paths)
Free
Fotor
Mosaic Photo Effects,
Photo Frames,
Straighten / Tilt-Shift,
Add stickers & Borders,
Overlay Image,
Add Logos,
Import/Export,
Content Sharing,
Backup and Recovery.
Free
*Please note that we are not the official website, and the prices may vary from the time this Article was published.
Make your Vision come true with the following Graphic Design Tools: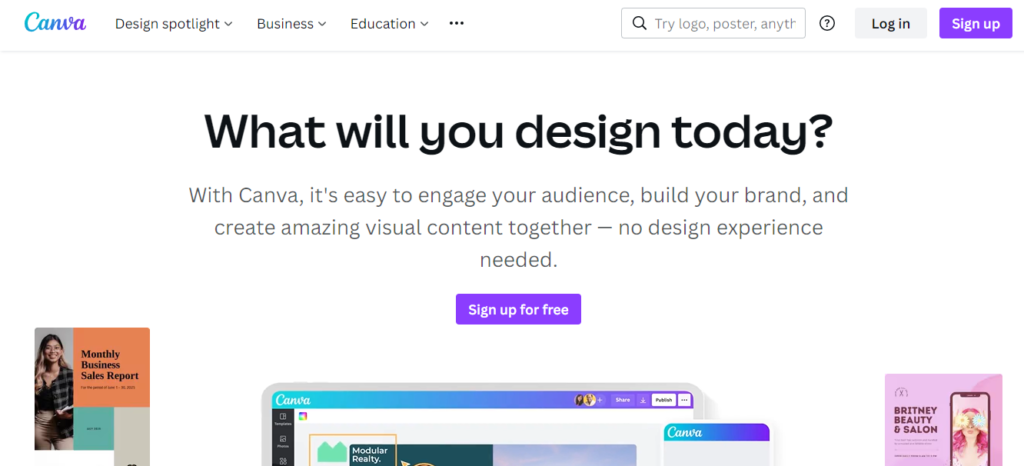 Canva is an online graphic design platform used by more than 100 million people worldwide. The Canva platform helps you engage your audience, grow your brand, and collaborate on creating stunning visual content. With Canva, you can create amazing photos, infographics, logos, posters, flyers, and more. It features a variety of templates, fonts, colours, shapes, and other elements.
Moreover, you can download templates and customise them as needed. The materials you use for your projects can also include text, images, and other types of content.
Photoshop Express is a popular, quick, and easy image editor used by millions of skilled artists to express their creativity while on the go. Using a basic digital studio, you can take professional-looking photos on your mobile smartphone.
Photoshop Express provides you with full access to all tools and effects. You can personalise your interactions with sticker producers, increase colour gradients and visuals, create picture collages, make jokes, apply quick repairs, and boost your shareable experiences.
It is an app that lets you edit your photos right away. You can crop, rotate, add filters, adjust brightness, contrast, saturation, and exposure, and even apply special effects. This makes it easier to make changes to your photos without having to learn Photoshop.
Looking to create some stunning visuals? The solution is Adobe Illustrator, of course.
With Adobe Illustrator, the industry's greatest graphic design programme, you can create everything you can think of, from logos and icons to graphics and drawings, and customise it with expert-level precision and time-saving options like Repeat for Patterns or Global Edits. Illustrator graphics may be used in any size digital or print format, and you can be confident that they will turn out just as you imagined.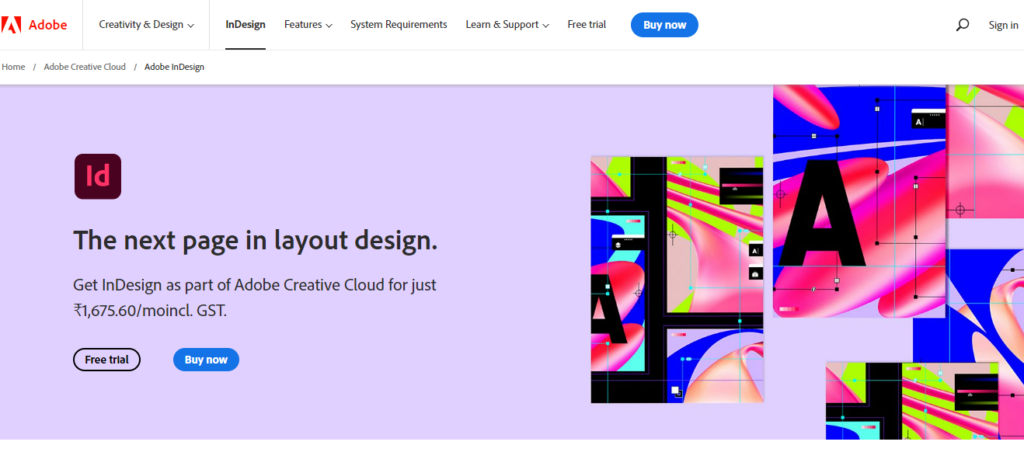 The Adobe InDesign application is part of the Adobe software suite. Whether it is layouts for prints or digital media, Adobe InDesign can do it all – books, digital magazines, eBooks, interactive PDFs, and more. It features the most sophisticated options available in the print and publishing sector, together with a full range of layout tools for creating exact designs using text, graphics, and other visual elements. It has integrated the Creative Cloud to handle the collection of images, copy, graphics, and document styles.
Additionally, they provide in-app free templates from Adobe Stock. Also, you can quickly add information from Microsoft Word, Photoshop, Illustrator, and other sources to your work.
Do you need some eye-catching motion graphics, visual effects, and animations? Adobe After Effects is your best bet!
Developed by Adobe Systems, Adobe After Effects is a digital visual effects, motion graphics, and compositing tool used in the post-production of movies, video games, and television shows. After Effects may be used for keying, tracking, compositing, and animation, among other things.
Another user-friendly free photo-editing program with features comparable to Photoshop Express is Pixlr Editor. Pixlr is a cloud-based picture editing application and utility suite that comprises many photo editors and a photo-sharing platform. The suite is intended to handle everything from simple to complicated image editing.
It has three subscription options: free, premium, and creative pack. There are more than 100 filters and effects available. You can quickly alter your photographs with its many features. Additionally, you may add text, use special effects, blur the backdrop, edit photographs with layers, and more.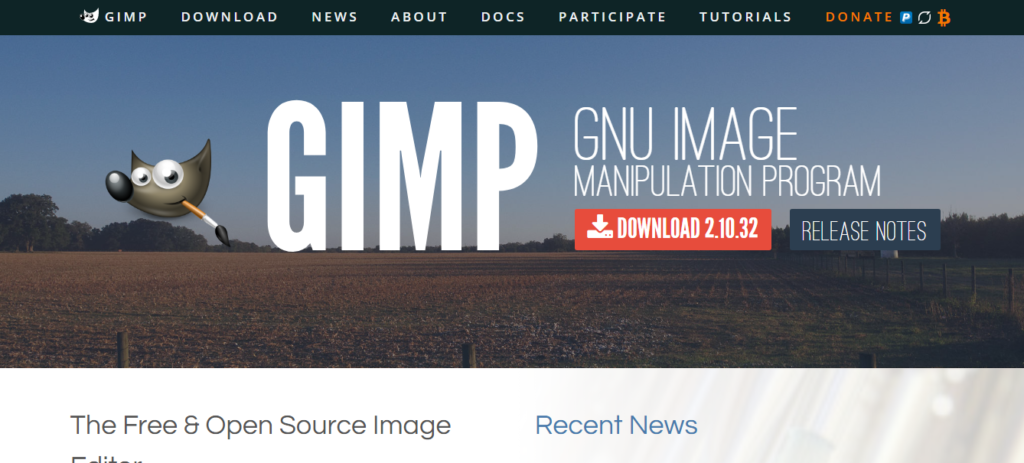 If you're looking for an alternative to Adobe Photoshop, then you might consider using GIMP (GNU Image Manipulation Program).
This open-source program was originally designed by developers at the GNU Project and has been used by millions of people worldwide. It offers similar functionality as Photoshop, such as image editing, retouching, compositing, colour correction, and much more. It's available for Windows, Mac OS X, and Linux.
Digital design is a snap with Sketch – it comes with tools for collaboration, prototyping, and developer handoffs. Sketch is one of the easiest graphic design programs to learn because it has a simple interface.
You can quickly add text, arrows, lines, and even photos to the canvas by dragging and dropping components. It's a web tool that lets users create simple drawings using various shapes and colours. When you're through designing, you may save your work as a PDF. It's simple to use, and you can send your work to others via email or social media.
Among the most popular vector graphics editors is Inkscape, which is free and open-source software. It has a wide range of functions and is frequently used for cartoons, clip art, logos, typography, diagramming, and flowcharting, as well as other aesthetic and technical drawings. Because vector drawings are not constrained by a certain number of pixels like raster graphics, they enable excellent prints and renderings at any resolution.
As its primary file format, Inkscape employs the widely used SVG standard, which is supported by a wide range of software programmes, including web browsers.
It can import and produce SVG, AI, EPS, PDF, PS, and PNG files, to name a few. It has a large feature set, a user-friendly interface, supports several languages, and is designed to be extendable so that users may change the functionality of Inkscape through add-ons.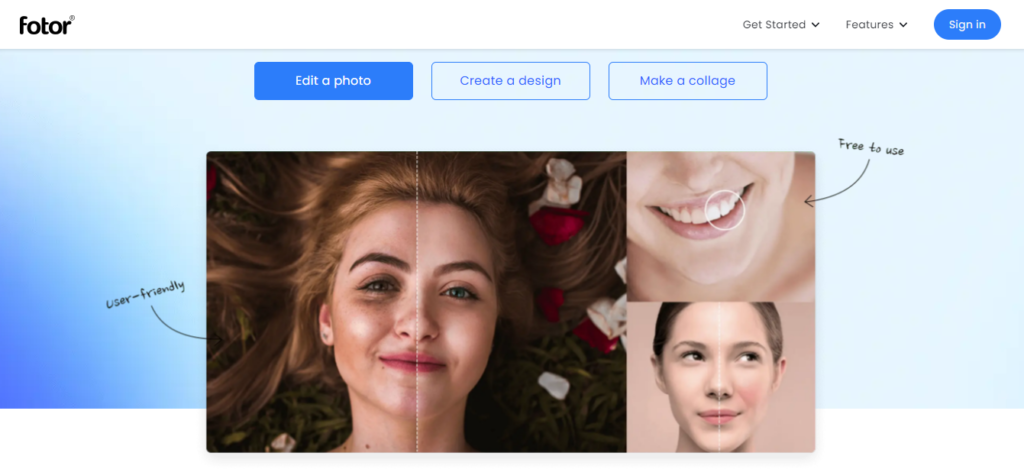 Fotor's picture editor allows you to modify photos with only a few clicks. It provides a number of free online photo editing tools, allowing you to easily crop, resize, text-annotate, make image collages, and edit photographs online. You may also use Fotor's free online photo editing tools to fine-tune, blur, straighten, expose, clone, curve, reshape, erase red eyes, whiten teeth, remove wrinkles, and edit many photos at once.
The picture editor on Fotor is efficient and supports a variety of platforms. In addition to the online picture editor, it provides Windows and Mac applications, an iOS photo editor, an Android photo editor, and photo editing apps for iOS and Android. All of the picture editing programmes may be downloaded for free. Additionally, they enable data and membership synchronisation, which makes it simple for you to edit photos anywhere you are, whenever you want, with just one Fotor account.
Don't Just Scroll, Design your next best thing!
The world is waiting for you to create your next artistic masterpiece! You may create anything you can imagine with the aid of these 10 Graphic Design tools. It can make you visualise your creative potential, whether you've been a graphic designer, a brand owner or a beginner.
---
You don't have to worry about Graphic design when you're with Agaetis Technologies. Contact us today!