Go Back
Brand Design: How Visual Identity Has Changed the Game
By Team Agaetis,
January 18, 2023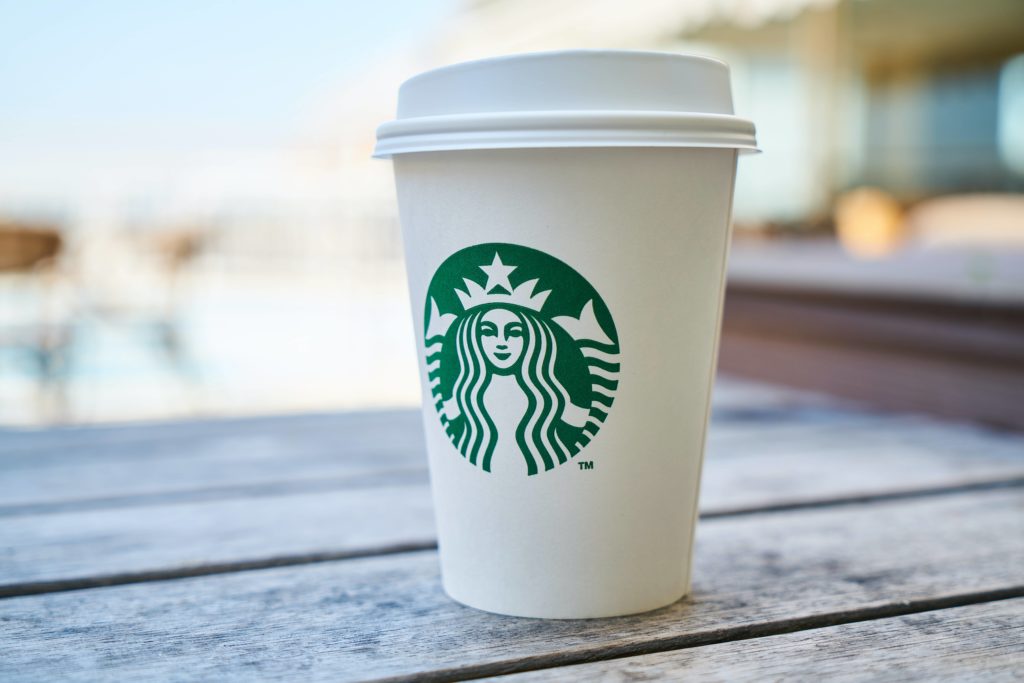 What feeling springs to your mind when you see the colour Green? It gives a sense of peace, cosiness, freshness, and sophistication. Take a peek at the font, "Freight Sans." This attractive typeface is easy to read and has a chic look. Do you recall the mysterious Siren on a well-known brand's logo? What do they all have in common? Gotcha! These components collectively represent the Visual Identity of Starbucks. You now have a comprehensive understanding of what a Brand design is.
Visual Identity: What is it?
Brand design begins with establishing a Visual Identity. It is created through an integrated system of logo design, colours, typefaces, illustrations, and photography. The visual identity of a brand is the aesthetic manifestation of its positioning and personality. Strong visual components can improve brand messages. To be effective, it must be used consistently across all marketing channels. This increases brand recognition by combining all of the branding elements into one aesthetic.
Brand design vs. Visual Identity – What's the difference?
Our eyes see what is on the surface, but our minds comprehend the bigger picture. The visual identity is the outer surface that is made of lovely aesthetics and colourful imagery, whereas the brand design is the overall identity of the brand. It consists of the corporate image, graphics, mission, core values, and brand voice, adding to the company's persona. Brand design entails more than just putting a logo on a product and using a catchy tagline. Each brand is defined by its personality. In order to create that personality, brand design is crucial.
Brand design offers a bucket full of advantages. Check them out below:
Creates an Opportunity to Remember your Brand better!
Your brand design establishes the entire identity of your company, whether it be through the use of a ravishing logo, an eye catchy colour scheme, exquisite photography, or creative graphics. Remember that your brand's visual identity plays a big part in how potential customers perceive it, how they may feel about it, and how they might recognise it in a sea of other brands.
A Dash of Colour Psychology
Every brand out there has a specific colour palette, and not only are these colour palettes associated with certain emotions, but they also play a part in persuading the customer. Yellow, for example, is thought to be the happiest colour on the colour wheel. McDonald's uses this significantly to promote their Happy Meals. You can use colours to express exactly what your brand stands for. Thus, your creative process will be influenced by your understanding of colour psychology and the emotions associated with various hues.
Check out our Article on "Colour Psychology For Branding."
Consistency that Lasts a Lifetime!
Branding ensures consistency and reliability. It gives the impression that you are professional and efficient. Branding your entire presence online as well as on your product's assets will dramatically improve its appearance. You will be able to reach a larger audience if you clearly communicate why your products are relevant to them by creating a solid brand design across all marketing channels. This will ensure that your brand is able to clearly demonstrate its value to the target market.
A Great Design has many Advantages
In order to leverage a brand, a company must use marketing techniques that are relevant to their brand design. Even so, it can be difficult to imagine how powerful today's top brands would be without design. If other crucial branding components were missing, it would probably be difficult for designers to fill the gap. Working together, design and branding can make brands stand out from the crowd.
Creates a lasting impression on your audience
An average person typically retains 20% of what they hear, 30% of what they read, and 50% of what they see. When your brand communicates a visual image, it engages your audience in a lasting manner. All of your printed products, social media platforms, and websites must adhere to the same brand design guidelines. It is essential to create a distinctive brand identity for the company that aligns with its brand values, objectives, vision, mission, and fundamentals.
---
Check out our services for brand design! Contact us today.