Go Back
WooCommerce vs Shopify – Which is better?
By Team Agaetis,
July 17, 2023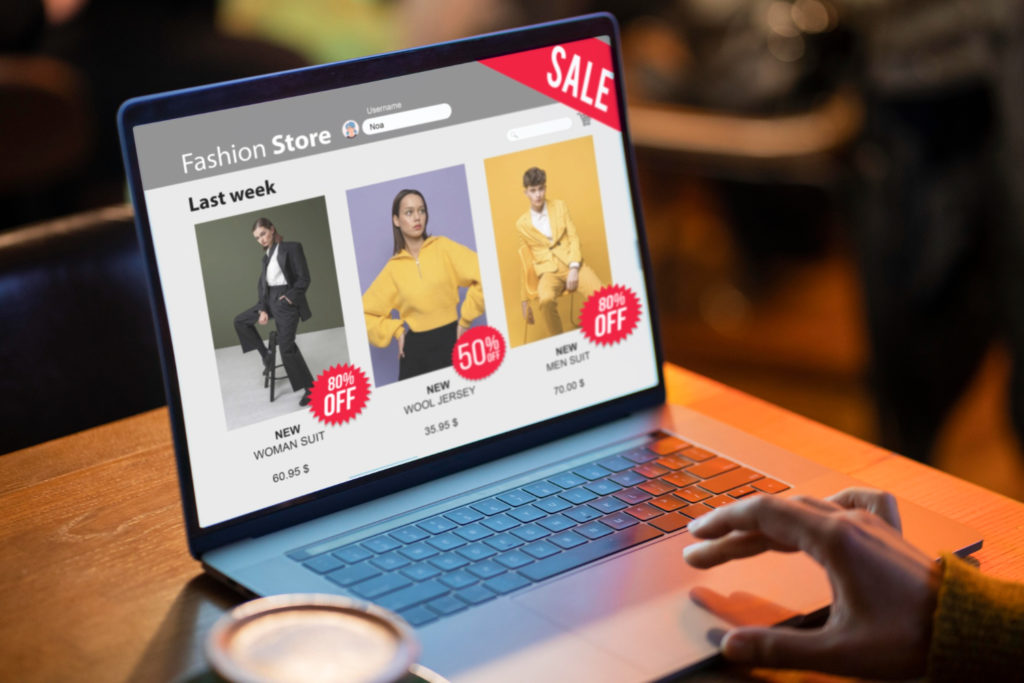 WooCommerce vs Shopify is a long-overdue debate. If you're wondering which is best, we'll ease it out for you!
Shopify is a top choice for millions of entrepreneurs worldwide, while WooCommerce claims that 3.9 Million online stores are built with this platform. When it comes to choosing an Ecommerce platform, both offer a range of features and functionality to help you build and manage your online store effectively. However, determining which is better for your needs requires a closer look at their strengths and weaknesses.
Let's dive in and compare WooCommerce vs Shopify to help you make an informed decision!
WooCommerce vs Shopify – An Overview
While there are multiple features on both platforms, we'll be listing some key differences and how they may or may not work for you. Let's go!
1) Ease of Use with WooCommerce vs Shopify
WooCommerce is a WordPress plugin, so if you're familiar with the world's most famous CMS, you won't have to worry at all! You'll get the option to customise your Ecommerce store, design it to your liking, build all the complex and versatile features and go off.
Even if you don't have a WordPress website yet, you can go on a bit of a learning curve or get help from professionals. It's worth your efforts if you're looking for flexibility and complete control over your Ecommerce website.
With Shopify, you can easily set up your store while WooCommerce requires a full WordPress website. In the past, one had to set up their own server or get a hosting provider to set up an Ecommerce store. However, Shopify has made it a million times simpler.
To Set up Shopify store follow 3 simple steps:
1. Click on "Start free trial" on the Shopify website.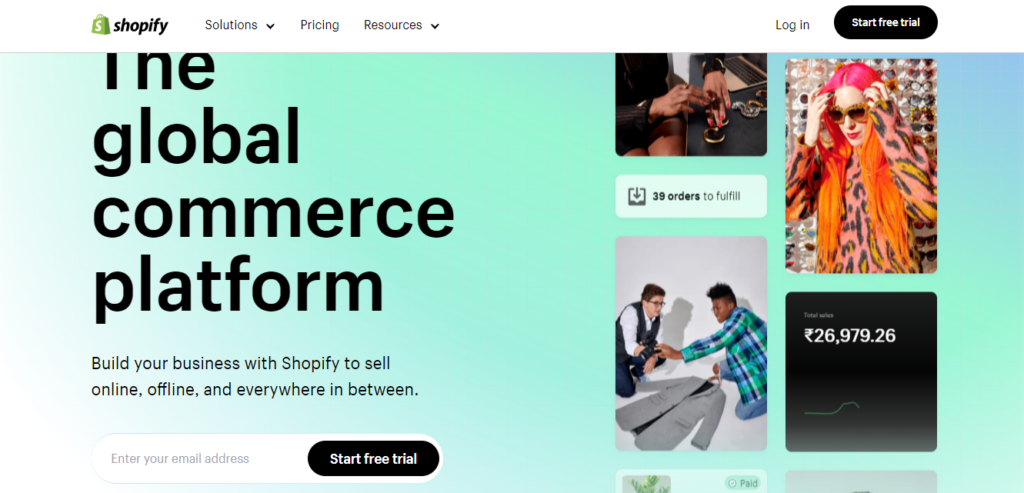 2. Set up your Account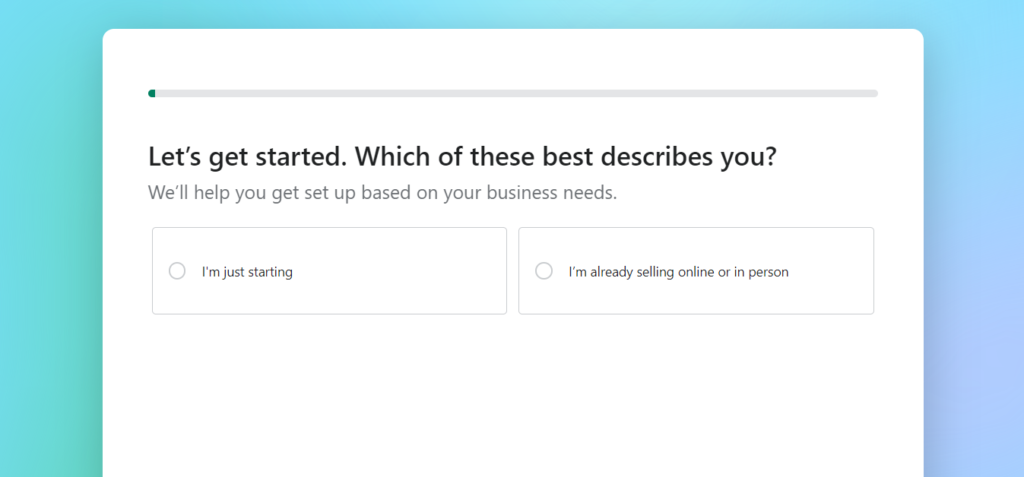 3. Create your Shop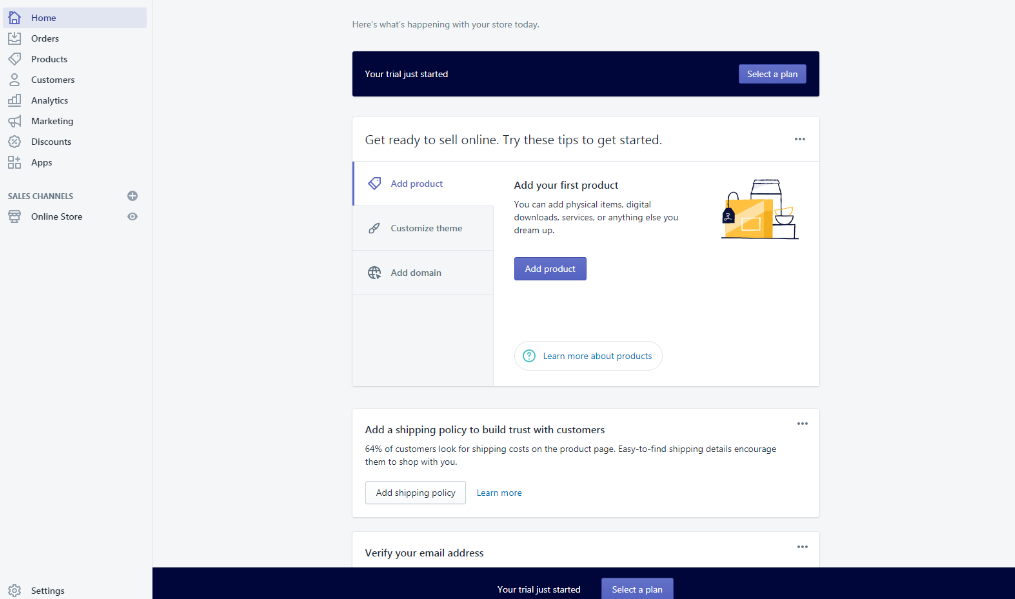 That's it. You now have an Ecommerce store at your disposal!
2. Customisation with WooCommerce vs Shopify
WooCommerce truly stands out in terms of customisability. It is built on WordPress, an open-source platform. So it goes without saying that you get extensive features and customisation options, allowing you to tailor your online store to meet your specific requirements.
Whether you seek to enhance the shopping experience or streamline backend operations, WordPress's vast library of compatible themes and plugins will surely have you covered. You can easily find WordPress themes that seamlessly integrate with WooCommerce right from the outset.
As a matter of fact, you have complete control over the design, functionality, and features of your store!
Shopify as a SaaS platform, provides you with complete hosting, maintenance, management, and support to build your Ecommerce store. The good part is, you don't need any coding or hosting knowledge to build your store!
Shopify offers its users various customisation options, primarily through its app store. The library grants you access to a range of applications that can augment your store's functionality. However, it is worth noting that Shopify has some limitations in terms of product variations, sub-categories, and migration options, which may prove restrictive for some users. You'll have far less control when it comes to customising or adding any extra features apart from what Shopify offers you.
3. Pricing Plans of WooCommerce vs Shopify
WooCommerce provides a more flexible approach when it comes to extending your store's capabilities. You have the freedom to incorporate any desired free or paid extensions from WooCommerce's own marketplace or from external sources, precisely when it suits your needs and budget. This adaptability allows you to tailor your store's features and performance according to your specific requirements, without being limited by rigid pricing structures.
Shopify's features are closely tied to their paid plans, meaning certain advanced functionalities like third-party shipping rates and advanced report building are exclusive to the Shopify Advanced plan, which comes with a hefty price tag of around $300 per month. Their basic plan starts from 25$ or so.
WooCommerce itself is free to use, but you may need to invest in hosting, themes, and plugins to fully utilise its features. However, compared to Shopify's monthly subscription fees, WooCommerce can be a better and more cost-effective option for small businesses or startups.
4. SEO-Friendly
WooCommerce, as a plugin for WordPress, leverages the SEO features and flexibility of the WordPress platform. With WooCommerce, you have extensive control over your website's SEO elements, including meta tags, URLs, and content optimisation.
Since WooCommerce is ultimately built on WordPress, it is relatively more adaptable to the latest SEO practices. With it, you can install free SEO plugins that seamlessly integrate with your Ecommerce store.
Shopify boasts excellent SEO functionality, but there are a few aspects worth considering. Implementing rich snippets, which provide additional information to search engines, may require the use of applications or coding in Shopify. Moreover, Shopify mandates a specific URL structure for blog and content pages, which may not be optimal for SEO purposes.
5. Community and Support
WooCommerce is a versatile plugin but lacks an official support channel. However, the WooCommerce website offers a wealth of valuable resources, including tutorials, videos, and a comprehensive knowledge base.
Moreover, the internet hosts numerous blogs that extensively cover WooCommerce, providing users with additional helpful insights. To address support needs, one can also opt for managed WooCommerce hosting services, such as Cloudways, which offers 24/7 assistance through live chat, calls, and a ticketing system.
On the other hand, Shopify stands out by providing round-the-clock support through live chat, calls, and emails, ensuring easy access to assistance whenever required. Their platform also boasts an extensive knowledge base and guides that address common questions, reducing the necessity of reaching out to support for every issue.
Plus, users have the option to hire Shopify experts for additional help.
6. Dropshipping
When it comes to dropshipping, WooCommerce excels due to its ease of installation and seamless integration of extensions. The WordPress repository offers a plethora of dropshipping extensions, while third-party options can be discovered by doing a quick search on Google.
Use them to tap into an extensive library of plugins and themes, allowing for highly customisable online stores.
Shopify is an excellent choice for dropshipping, providing users with a wide range of extensions and add-ons that optimise store management. Among the top Shopify dropshipping add-ons are Spocket, Ali Orders, AliExpress Dropship, MIIUT ‑ Unlimited Dropshipping, and CJDropshipping.
Additionally, Shopify seamlessly integrates with popular third-party dropshipping marketplaces like AliExpress and Printify, further expanding the product options available to users.
Which is better Shopify or WooCommerce?
When it comes to WooCommerce vs Shopify, ultimately, the choice depends on your specific needs, technical expertise, budget, and the level of customisation you require for your online store. Consider the factors mentioned above, weigh the pros and cons, and choose the platform that aligns best with your business goals.
Why use WooCommerce instead of Shopify?
WooCommerce is a plugin built specifically for WordPress, one of the most widely used content management systems on the web. If you already have a WordPress website or are familiar with its interface, WooCommerce seamlessly integrates with your existing platform, making it an attractive choice for WordPress users.
Here are a few reasons why you might consider using WooCommerce:
1. Flexibility and customisation,
2. Large user base and community
3. Cost-effective
4. SEO-friendly.
Is Shopify easier to use than WooCommerce?
When it comes to ease of use, Shopify tends to have the upper hand. Here's why:
User-friendly interface
Shopify is designed to be beginner-friendly and user-friendly. It offers an intuitive interface that allows you to set up your store quickly and easily, even if you have limited technical knowledge.
All-in-one solution
Shopify is a hosted platform, which means you don't need to worry about managing hosting or security. Everything is taken care of for you, allowing you to focus on building your store and selling products.
App store and themes
Shopify has a robust app store and a wide selection of professionally designed themes. These resources make it easy to add functionality to your store or change its appearance without requiring extensive technical skills.
Customer support
Shopify provides 24/7 customer support through various channels, including live chat, email, and phone. Their support team is known for being responsive and helpful, making it easier to address any issues or concerns you may have.
Should I use WooCommerce or Shopify for dropshipping?
Both WooCommerce and Shopify can be used for dropshipping, but each has its pros and cons:
WooCommerce for dropshipping
WooCommerce offers various plugins, such as AliDropship and WooDropship, that integrate seamlessly with popular dropshipping platforms like AliExpress. This allows you to easily import products, manage inventory, and automate order fulfilment.
The flexibility and customisation options of WooCommerce can be beneficial if you want more control over your dropshipping business.
Shopify for dropshipping
Shopify has a built-in dropshipping feature called Shopify Oberlo, which makes it straightforward to find and import products from AliExpress. It streamlines the entire dropshipping process, making it ideal for beginners or those looking for a hassle-free solution.
Shopify also offers a range of apps that can enhance your dropshipping experience, such as order tracking and inventory management tools.
---
Want your very own Ecommerce website? Agaetis can make one for you!