Go Back
How to increase website traffic organically?
By Team Agaetis,
January 3, 2023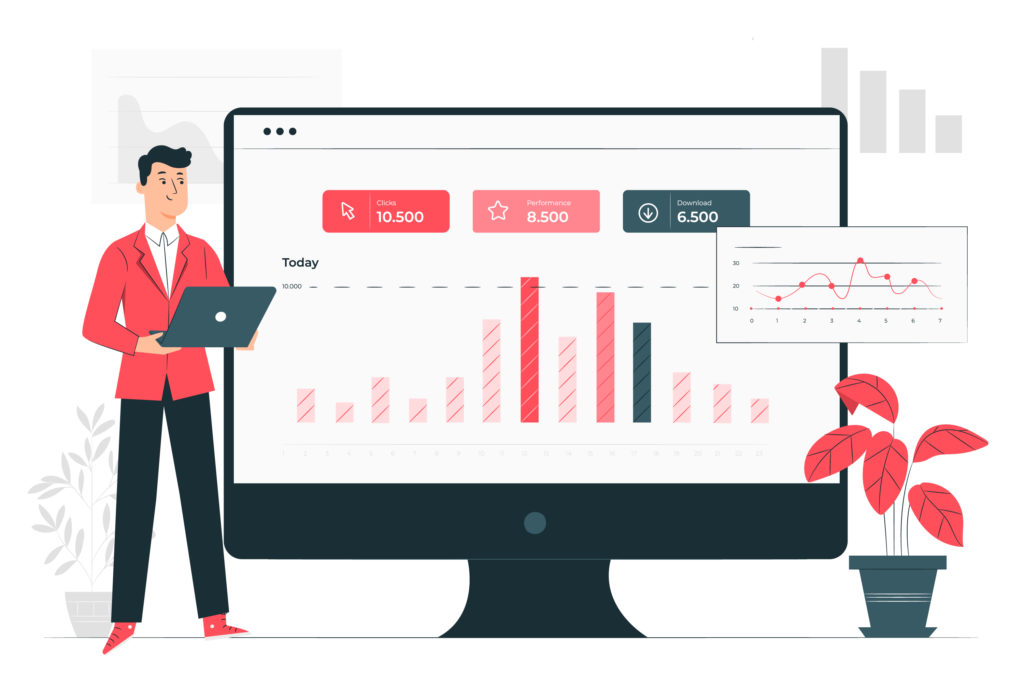 If you want to know how to increase website traffic organically, you are in the right place! 
As the fast-paced world moves forward, SEO is becoming more and more popular. In order to have a strong online presence, you need traffic, and SEO plays a vital role in that. The benefits of SEO are endless for increasing organic traffic to your website.
Are there any ways on how to increase website traffic organically?
There are many SEO ways to increase website traffic organically, including emailers, social media, organic search, paid search, and referrals. You get organic traffic from unpaid search engine searches and SEO best practises. Organic traffic offers the benefit of targeting an audience that will be interested in your content. It's one of the most competitive traffic-generating methods on the market today, and it's far more efficient in the long run. 
In this article, you will learn how to increase SEO and organic traffic in 2023.
Top 5 SEO ways to increase website traffic organically in 2023:
Keywords for the Win
It has been stressed throughout the Internet that Keywords are important!
From your website's content to your blogs, it's crucial to target keywords that will help you rank higher. To rank organically and increase traffic to your website, make sure your keywords are in your title, meta description, and website content.
You can use a variety of tools available on the market to discover the most popular keywords and what your audience searches for.
Ensure that your Content is Long
The more content you have, the easier it is to fit in your keywords for a good keyword density to length ratio. Apart from the content being long, it is very important to keep the quality of your content high rather than simply increasing the quantity. Having quality content on your website will keep your visitors coming back for more information.
Titles should be Short and Sweet
It is best to keep titles brief and to the point because Google only allows 70 characters to show up. The rest is cut off on Google's search engine result pages. For example, you might've stumbled upon our page because our title caught your attention. Think about what your audience will be interested in, and ensure that your titles are catchy.
The More Backlinks, the Better
There is no limit to how many backlinks you can have, and the more backlinks you have, the more people will visit your website. It is one of Google's top three ranking criteria, and a startling 90% of all webpages receive little to no organic traffic from the search engine because they lack backlinks. Backlinks are therefore one of the best ways on how to increase website traffic organically to increase traffic.
Renew and Republish Old Blogs
It is inevitable that most content will become outdated over time. These pieces of content pile up in a corner since they are no longer relevant to searchers. Do not worry, you can make your old articles brand new again by updating them with fresh new data. Users can then search for articles according to current time periods and obtain relevant information. You can reuse those old articles again with a little tweaking to climb back up Google's ranked recommendation ladder.
Final thoughts: How to increase website traffic organically
Ranking high on search engines is easy-peasy when you increase organic traffic. Even though organic traffic takes time, it will pay off in the long run. The traffic on your website will increase dramatically once you implement these basic steps as compared to the old ways. We're sure you'll be among the top search engine rankings once you implement these strategies!
---
Why not add Agaetis Technologies to the mix? With our expertise in SEO, we can help you get organic traffic to your website. Connect now!