Go Back
How to Increase Social Media Engagement
By Team Agaetis,
December 19, 2022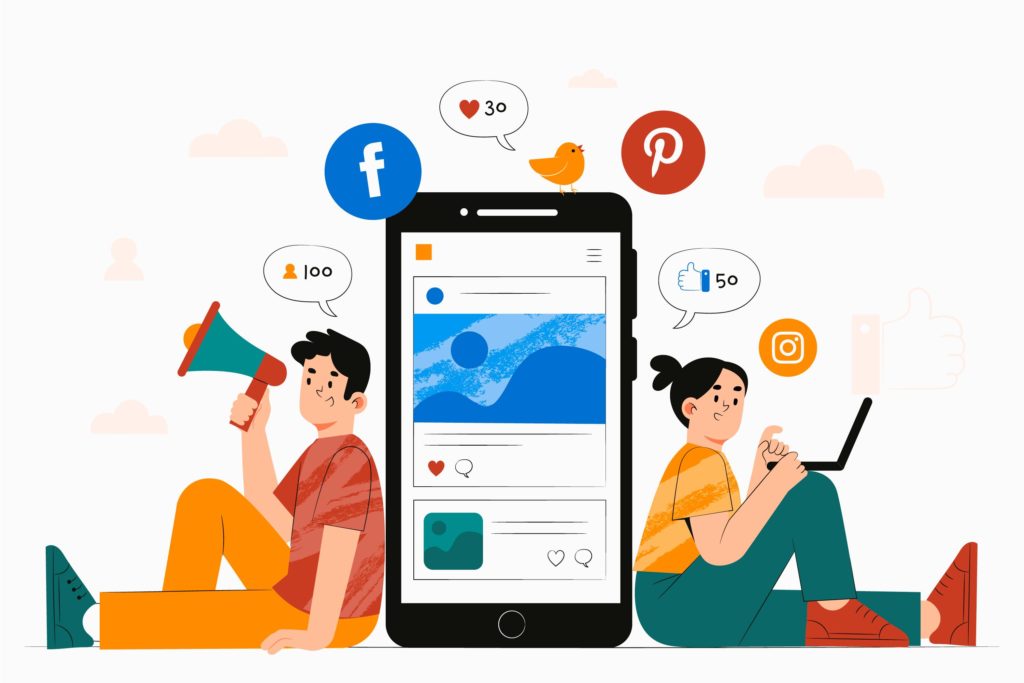 In any online endeavour, from building a website to setting up your business, social media engagement is an important metric to consider. To build a social media following, you need to understand what kind of content your audience likes and interacts with. In social media, engagement involves likes, comments, shares, and saves, which vary from platform to platform.
Social media engagement is the easiest trick to finding out what your audience vibes with and then continuing to roll out similar content. It could range from informative posts, how-to-solve this posts or entertaining posts such as memes to showcase your brand. The more you engage with your audience, the more likely you are to gain a loyal base of followers.
Having a low engagement on social media can be frustrating. If you don't know how to solve it, you'll be stuck with a dead following and a low-performing social media account. Well, we've got some tips to increase your online engagement. Let's go!
Tips to Increase Social Media Engagement:
Consistency, Consistency and Consistency!
We made it a point to keep this point on top of the list and it is for a reason. The importance of consistency in social engagement cannot be overstated, not only for engaging your audience regularly, but also to rank higher in most social media apps. When you post regularly, you give more chances for your audience to interact with your followers as well as provide a plethora of information. Additionally, the more you post, the more credible you appear, thereby increasing your followers' trust and stability.
Have a Social Media Calendar
Apart from being consistent, a pre-planned calendar is essential for implementing a social media strategy. Once you have a social media calendar prepared, it becomes easy to post your content beforehand without the hassle of trying to figure it out on the go. Also, it helps you maintain consistency, so it's worth putting in that amount of effort.
You can checkout websites like Asana or Hubspot for free Social Media Calendar Templates.
Become familiar with Social Media Analytics
The first thing you should do after posting is to check your analytics so you can set precise engagement goals for your content. The more you focus on creating interesting content, the more engagement you'll get. You need to figure out the metrics and make your posts engagement-specific. Your posts should be evaluated based on how many people interacted with them, which posts have high engagement and in what aspects.
Understand your Audience
One of the crucial steps in building a following on social media is to identify your target audience and focus on attracting them. Find out what content suits your target audience, and what they enjoy and engage with the most. By better understanding your audience, you will have a greater chance of engaging them.
Get to Know your Platform
You may find it convenient to post all of your content on every platform, but this does not work in your favour. The audiences on each platform are diverse, with a variety of styles, cultures, and age groups. Pinterest is popular with millennials and Instagram with Gen Z, while older generations stick to Facebook. The audience on each platform will vary, but you'll learn which platform caters to which audience over time so that you can post accordingly.
Create Sharable and Relatable content
When you make your content more shareable, you reach more people quickly. It's a win-win situation for both you and your followers. The more relatable your posts are, the more likely your followers are to share them with their friends via stories or direct messages. What an easy-peasy way to increase engagement!
Timing is Important
It is important for you to know when to post. Your audience might be located in a certain time zone, so post according to that time slot's highest engagement rate. Check your analytics to find out this information, though it varies from platform to platform.
Add Catchy Content
Adding catchy content to your social channels will increase engagement and boost it, whether it's images, captions, or questions that make your users want to engage. Your posts will be more engaging if you make them interactive.
Respond to your Audience
Make sure your online account does not have one-sided engagement. When you engage your followers, you not only personalise your brand but also give a personality. You can be professional and friendly at the same time, making your social media sites seem friendly. The more you engage, the more special your followers will feel.
Add your own Individuality
While social engagement should be based on some common characteristics, it's important to add your own personal touch. When you're building an audience for social media, make sure you personalise it and tailor it to your own uniqueness, as it is a gateway for people to interact with you.
The most important thing about your engagement is to keep posting. With time, you'll eventually see a rise in engagement on online accounts. Thank you for taking the time to read these tips to increase social media engagement!
---
Read more about Social Media Engagement here!