Go Back
5 SEM tips to boost website ranking
By admin,
January 16, 2020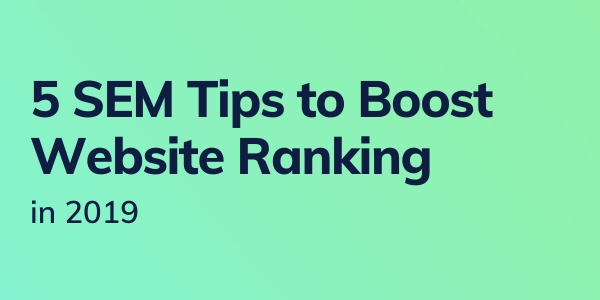 1. Pay Per Click (PPC)
Pay per Click is a paid method of advertising. PPC is used to drive traffic to a website. Then, businesses pay ad publishers when their ad is clicked on by users. Websites that use PPC marketing send users to a site when a keyword matches their search.
2. Negative keywords
Negative keywords help to ensure your ads are displaying to users who are more likely to click. They also save you from paying for clicks by users who are not relevant.
3. Use Landing Pages
The content and URL of your landing page should be highly relevant to the keywords you are targeting (it should include them).
4. Keyword Research
Choose keywords that align with the key stages and mindsets of your target customers.
5. Tags and Meta description
When you use SEM, keywords play a big part. Key-worded tags can also increase the visibility of a site, which increases the trustworthiness of the site too.