Go Back
Web Design: 5 Dos and Don'ts
By Team Agaetis,
December 3, 2022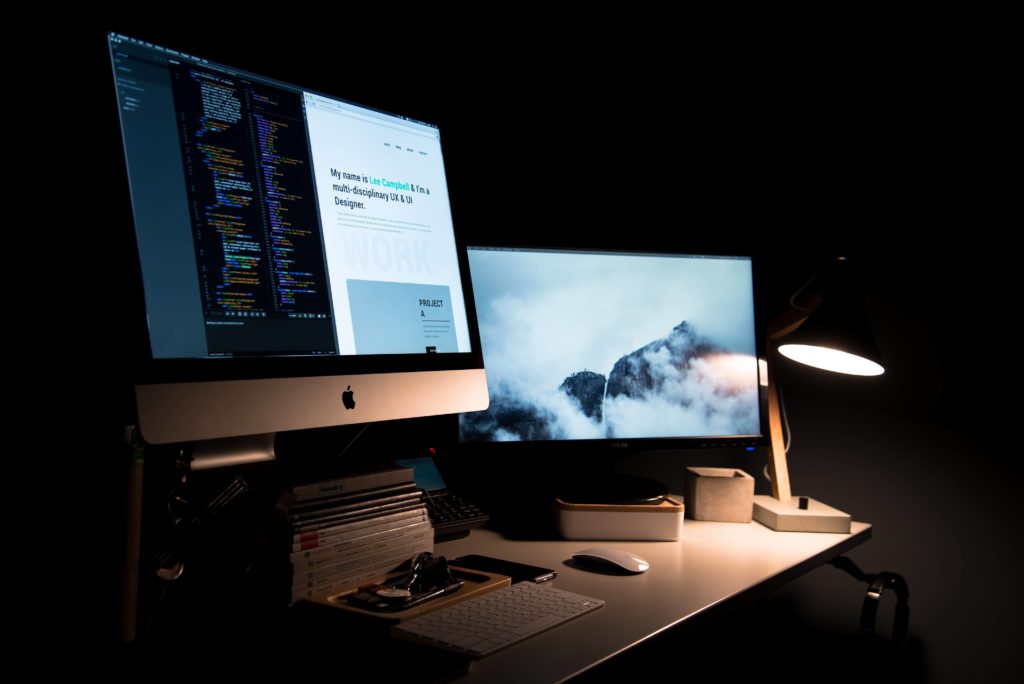 Web design affects how people view your company, and they are likely to leave if it's poorly done. Everyone is fascinated by aesthetics, and great design draws people in. It directly affects the customer experience and is a significant factor in determining customer satisfaction. Hence, effective web design is all about creating an engaging user experience.
In this article, we'll cover the most common mistakes web designers make, as well as the essential features every great website should have. Make sure you avoid these mistakes when building a website.
You will learn how to design a website and incorporate it together to create a polished and pleasing product, as well as how to make your future ventures more user-friendly.
Does good design make a difference?
Online appearances have the power to make or break a company. Nowadays, most businesses understand the value of having a well-designed website. So, is a basic web design enough, or do you want more?
Well, we've got you! Here are some web design concepts to be aware of when creating your own website. In addition to making your website more visually appealing, it can also have a significant impact on its performance.
The Dos of Web Design:
A successful web design relies heavily on site navigation. A visitor who has difficulty finding the information they need is more likely to leave the site quickly. The majority of visitors value easy navigation as the top website quality.
Visitors should be able to evaluate each page or CTA in a couple of clicks or less. You should include connections to your product or service listings, email subscription pages, pricing, your about page, careers, and a blog across your website.
Integration without Hiccups
To give your visitors a seamless surfing experience, make sure your website's layout complies with user experience (UX) standards. Users shouldn't have to spend too much time navigating your website to find the information they need, and all clickable elements that seem to feature on your website should be quick and simple to comprehend.
Content does the Job, right?
Your website is most valuable when it has high-quality content. It not only guides your website visitors but also improves your company's brand voice and optimises your website for search engines. Creating a professional-looking piece of writing can help you enhance its impact. Rather than being extremely brief or ambiguous, write in a way that inspires users to return and investigate your website. Make sure you deliver a clear, compelling message that resonates with your target audience.
Make sure you create a mobile-friendly website. Mobile users account for 74% of all web traffic, so your site must be optimized for mobile devices as well as desktop users.
Ensure that your website is user-friendly on mobile devices so that visitors can browse efficiently. Keep everything as streamlined and attractive as possible in terms of visuals, typography, and colour palettes.
Keep visitors engaged on your site by encouraging them to scroll. By making them stay longer, you boost your chances of converting site visitors into potential customers.
Also, visitors who spend more time on your website are more likely to be interested in your product. They'll be more inclined to trust you and make a purchase from you if you have high-quality products and services, compelling perks, and client success stories.
The Don'ts of Web Design:
Our Top Pick – Background Visuals
To make your design operate better, keep it simple, uncluttered, and elegant. Using too many colours and fonts will make it tough to browse your website. You should design a user-friendly website with streamlined navigation and call-to-action buttons.
Maintain consistency in your colour schemes and graphic elements. Check if your brand guidelines are reflected in your web design, blogs, publications, and marketing services. For a seamless look on your website, stick to the classics. Make sure you don't mess with the background and keep your design smooth, colourful, and easy to read.
Keep Pop-ups to a Minimum!
It's easy to persuade your website visitors to subscribe to your newsletter or to grab a discount voucher with pop-ups! Generally, pop-ups provide interesting information to convert potential consumers into future customers. It is a clever technique to find out how interested your client is and to gauge a higher potential for engagement. It can, however, make your site feel pushy and overwhelming if you use it too often.
Practicality will take you Places
As a designer, it is your responsibility to make sure that all information is clearly displayed across every screen size. Users frequently search the web for specific information they require, such as contact information or product prices.
By providing responsive and functional designs across a variety of devices and display technologies, you can grow your business through sales instead of outsourcing product development elsewhere. It is therefore imperative that you maintain an easy-to-access and practical website.
Make your website's navigation as effortless as possible by using well-known labels. If you use terminology and phrases that your visitors are unfamiliar with, you will hinder the user experience. Unfamiliar terms and phrases can not only slow down your visitors but also have a negative effect on how they interact with your website.
---
Let's end the era of dull-looking websites! Agaetis Technologies specialises in developing visually appealing, dependable, and professional websites. Creating your own website is as easy as telling us what you want, and we'll customise it to meet your needs. Get in touch with us today!