Go Back
How to Improve User Experience: 10 Tips
By Team Agaetis,
April 3, 2023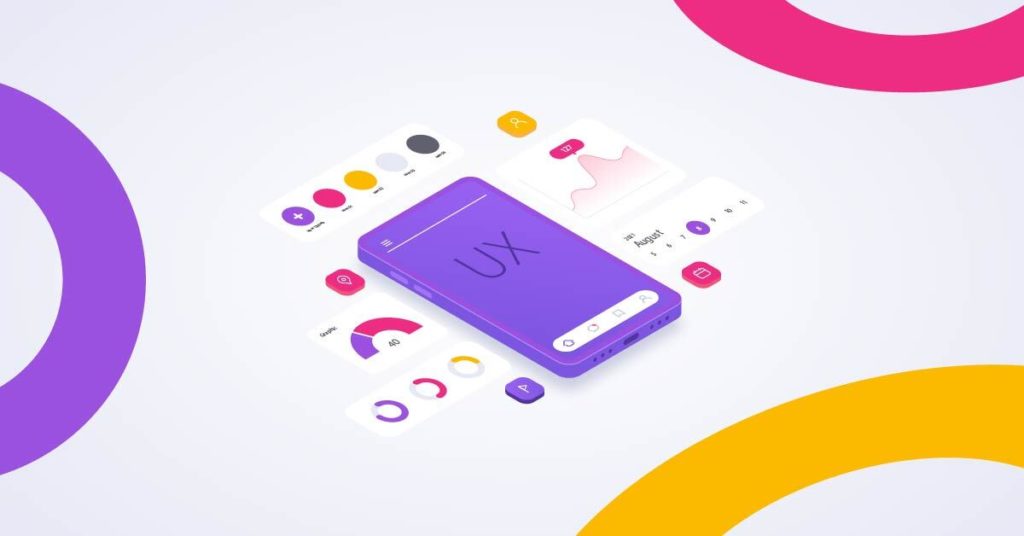 When designing a website, we all look for catchy visual elements with graphics that are not only appealing to the eye but also attract the users' attention. User experience involves more than just website design. The layout and functionality also need to be smooth for the website to be user-friendly.
In order to achieve the right balance between functionality and aesthetics, multiple aspects of the website must be taken into consideration. But worry not! We won't go too much into the technicalities. Let's begin with the basics, shall we?
We will give you an easy, step-by-step guide to help improve your website's user experience.
What is User Experience(UX) Design?
UX design is simply the process of creating products that provide value to the users and give a good navigating experience while using your product. The products do not necessarily need to have a sense of tangibleness to them. UX design is completely based on the way your user interacts with your product/services. UX design plays a major role in marketing, conversion, and sales, whether it's a physical product or an intangible website.
When designing a website, the main objective is to provide users with a worthwhile navigation experience to the users and give an immersive user journey. A website with good UX design can guarantee a loyal following, a high user engagement rate and returning users.
After all, this quote speaks for itself,
"Design isn't finished until somebody is using it."

— Brenda Laurel, PhD, American interaction designer, and researcher.
Tips on How to Improve User Experience:
Adapt to the User's Need
When creating a website with the user experience in mind, you must ensure that you are not only increasing the usability and ease of access for interacting with the product, but also providing accurate and useful insights about what the user is looking for and giving customer-centric solutions that will help them in the long run.
Simplify the Process
When starting with UX design, one can get carried away and lose track of what the main purpose is. In order to determine what steps you need to take first, one must decide what action process needs to be taken in order to improve the user experience.
To know more on How to Simplify UX Design, read our Article here.
Have a Responsive Web Design
To have a responsive web design, you need to make sure that the appearance and "look and feel" of the website can adapt to different conditions, such as screen resolution, and are the same in every orientation mode, whether it is on mobile, tablet, or PC. Other than orientation, make sure that the interface is easy to use with quick-to-load buttons and flexible visuals.
Tracking and Monitoring
There is a close connection between design and SEO that a lot of people are unaware of. Once your website has been successfully designed, coded, and pushed live, you can track and monitor various aspects of its metrics to understand your users' likes and dislikes. Here's a quick list you can review:
Dead Clicks – You can improve your design by determining where the dead clicks are and adding more interactive elements and features.
Rage Clicks – When a certain aspect of your website does not respond to user clicks, you get rage clicks. Determining what causes them and reducing it can make a big difference in the user experience.
Page Speed – Identifying what areas take longer to load or are unresponsive can help you improve the speed of your website.
Bounce Rates – Be sure to check the bounce rates of every page when testing your website for the first time. Determine what causes bounce rates and fix any design-related issues.
Clickable Elements – Having a high number of clickable elements enhances the user experience, as it not only engages the users but also increases their interaction with the website.
Page Visits – Make sure you check which page is the most visited, and the amount of time spent on it, compare its interface to those of other pages, and make improvements if necessary.
You can use various SEO tools to track and monitor the analytics of your website. Click here to find out which SEO tools work best when it comes to design.
A Perfect White Space to Elements Ratio
"White space" or "negative space" refers to the amount of space in between design elements. If you use too much white space, you're essentially wasting space instead of providing the user with the information they came for. When you overcrowd your website with visual components, it appears like Disneyland with too many people, or in design terms, graphic elements. Too many elements can also overwhelm the user, resulting in higher bounce rates. Use an optimal amount of elements to balance the white space on your website.
Make your Data Catchy
Being creative when you present information to users is a skill not many can master. A good UX-based design can only be done when even boring or skippable information is made enticing enough to grab the attention of users. Instead of providing a lot of information, present it in a way that is easily skimmable using the help toggle lists. This not only provides an adequate amount of data while sending the message but also boosts engagement, customer loyalty, and sales.
Place your CTAs Strategically
Getting a high number of clicks on your CTAs is hugely dependent on the way your website is designed, the information the user seeks, as well as meeting the needs and expectations of the users. It is important to place CTAs where they are visible to the users but not so obvious that they overwhelm them or ruin the user experience. Place your CTA in a way that complements the UX design.
Enhance the User Journey
When a user interacts with your product or website, they do more than just engage with it. You have to take your visitor from the beginning all the way to the end. The whole process is a journey, from the moment a visitor enters your landing page until they exit your website.
A user interacts with your product or website in a variety of ways. Thus, the implementation of UX design is to ensure ease of use, accessibility, functionality, interactiveness, engagement, and user-friendliness. So make sure your user's journey is a smooth sailing one!
Give your Design a "Human Touch"
We are living in an era of technology that is at its peak as we continue to interact with it daily. With the integration of AI-based algorithms even on social media, it is important to make user-centric designs while giving them a human-like feel. Hence, a sense of human value on your website ensures a better user experience, engages visitors, and encourages them to learn more about you. This added personal touch creates a bond between you and your website visitors.
Get Feedback from your Visitors
Getting feedback from your users creates a sense of transparency between you and your visitors. Asking for user input can help you gain an added sense of clarity and better understand how they envision your website and its functionality. Understanding how a visitor navigates across your website can make it much easier to include more effective design strategies.
We really hope that you found our tips and tricks useful. Make sure to bookmark this page for future use.
---
Concerned about your website's user experience? The Agaetis Technologies team ensures that your website is efficient and easy to use. Get in touch with us today if you need assistance with UX design.