Go Back
Free Design Mockups Websites (2023)
By Team Agaetis,
July 19, 2023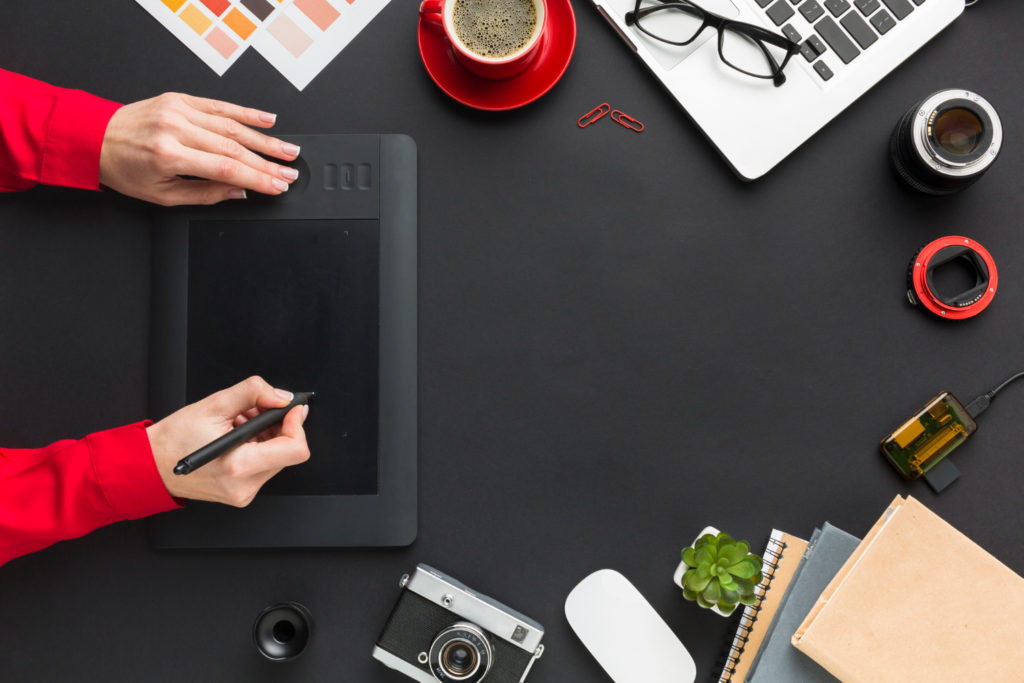 Design Mockups are absolutely essential in the entire design process. They are the visual blueprints that help designers gather feedback from team members and customers alike. However, this means spending too much efforts creating a mockup, which can take hours to do.
The good news is that you don't necessarily need to Photoshop your designs in order to visualise your custom products when you can seamlessly create your own design mockups in a few clicks.
The question is, how?
We'll answer all your questions today!
Let's dive into the wonderful world of design mockups for free, freemium, and premium design resources. Grab your cup of coffee, and let's get started!
What is a Mockup in Design?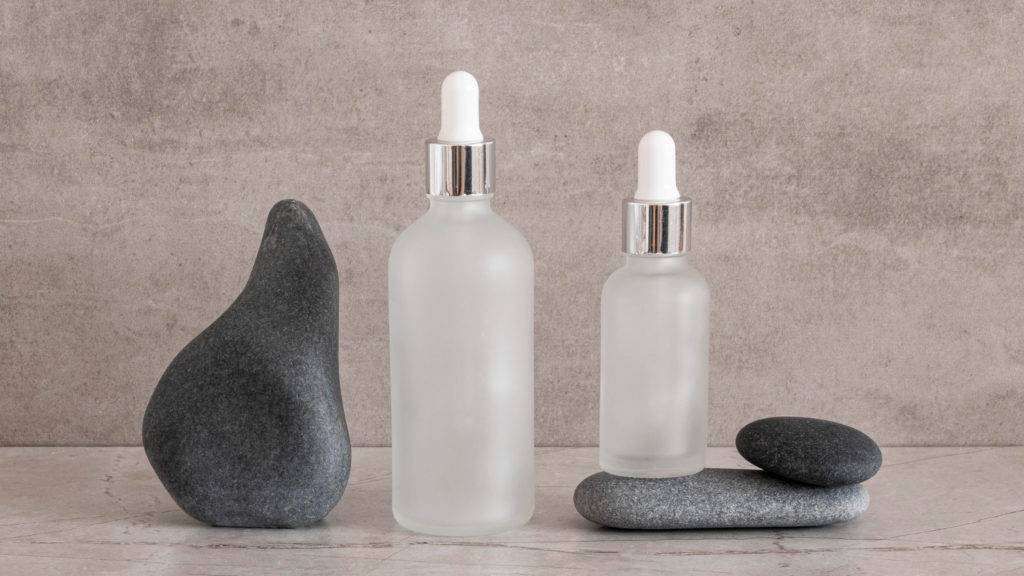 A mockup, within the realm of design, serves as a realistic representation or visual prototype of a design concept. Its purpose is to offer designers a means of presenting their work in a tangible manner, enabling clients or stakeholders to grasp how the final product will look and feel.
When it comes to the design process, mockups play a crucial role in enhancing designers' understanding of the interface's visual appearance and functionality. By offering insights into layout, colours, typography, and the overall user experience, they empower designers to make well-informed decisions throughout the design process.
Check out this image by Freepik, for example: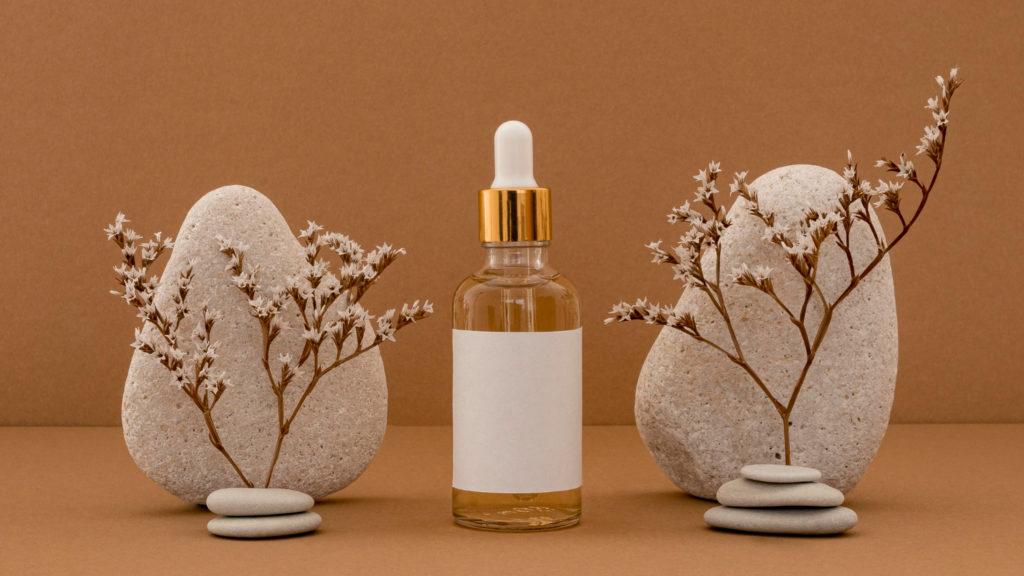 You can easily visualise how your product's packaging will look with a design mockup. This gives you an idea of what it will look like once it's on the shelf. Having access to this information can allow you to make any necessary changes before production begins.
How to design mockups for free?
If you're looking to design mockups without spending a dime, there are some great free options available. Let's go!
Mockups-Design is a great website for getting what you want. With its 23,000 instant designs, it's easy to find the perfect design mockups for any project. It has a wide variety of categories, so you're sure to find something that meets your needs.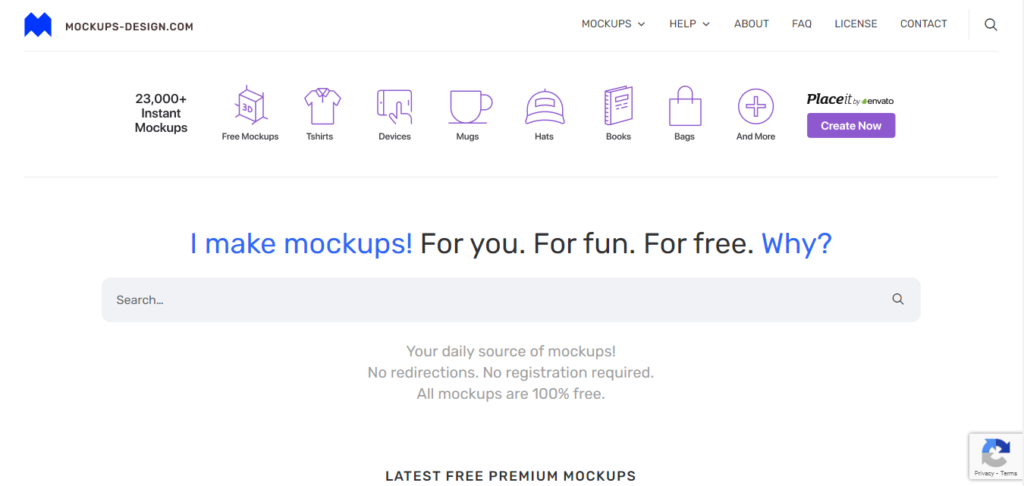 Plus, everything is free to use. And you don't even need to register or create an account. Talk about convenience!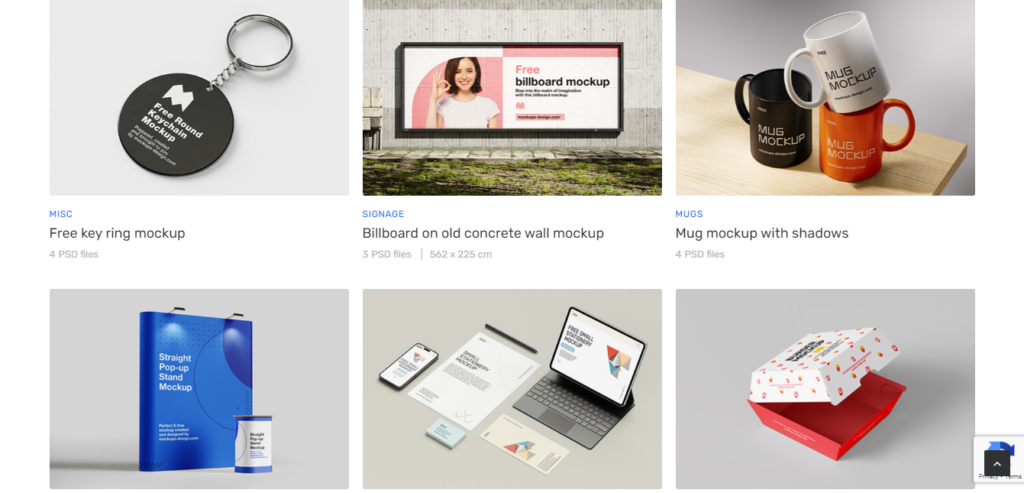 Looking to take your creative projects to the next level? Look no further than Artboard Studio! With this awesome tool, you can design, animate, and present your projects like a pro.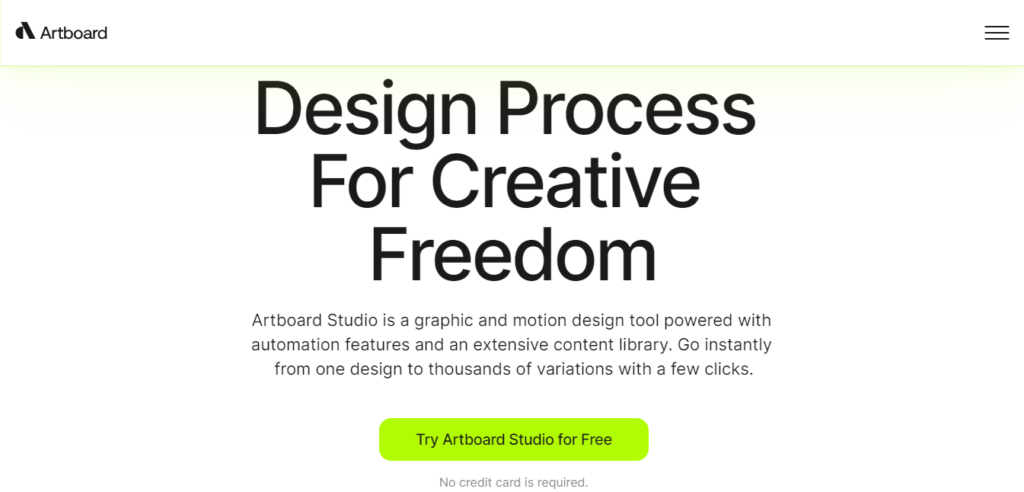 Artboard Studio boasts an extensive library of mockups that are just waiting for you to explore. All you need to do is register an account using your email or Facebook, and voila! You're in.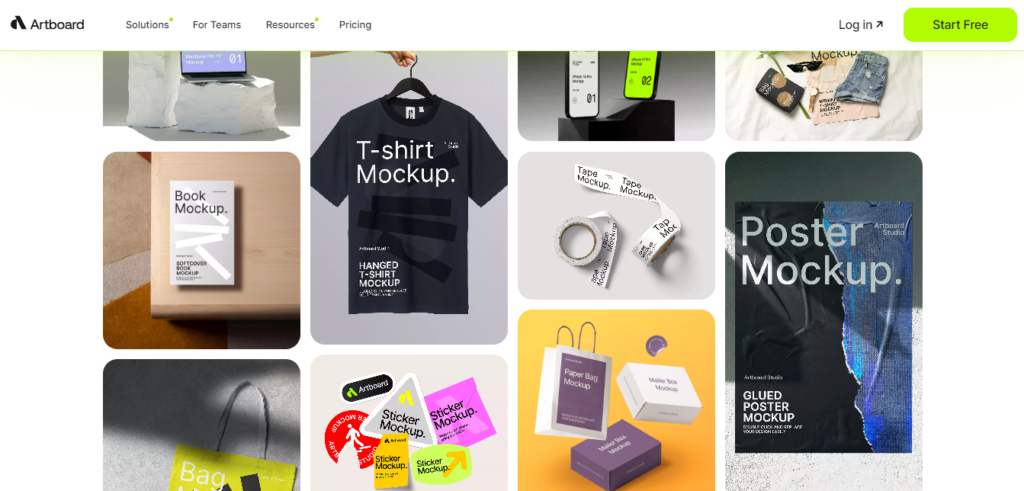 Artboard Studio offers a "free forever" plan for non-commercial use. That means you can enjoy all the amazing features without spending a dime. But if you're working on commercial projects and want to unlock even more possibilities, a paid subscription is available. With this subscription, you not only gain access to the templates for commercial use but also receive priority customer support.
Talk about getting the VIP treatment!
House of Mockups is the brainchild of Anthony Wood, the creative director of Shillington. This amazing platform is not just a website, but a vibrant creative community that's here to inspire you.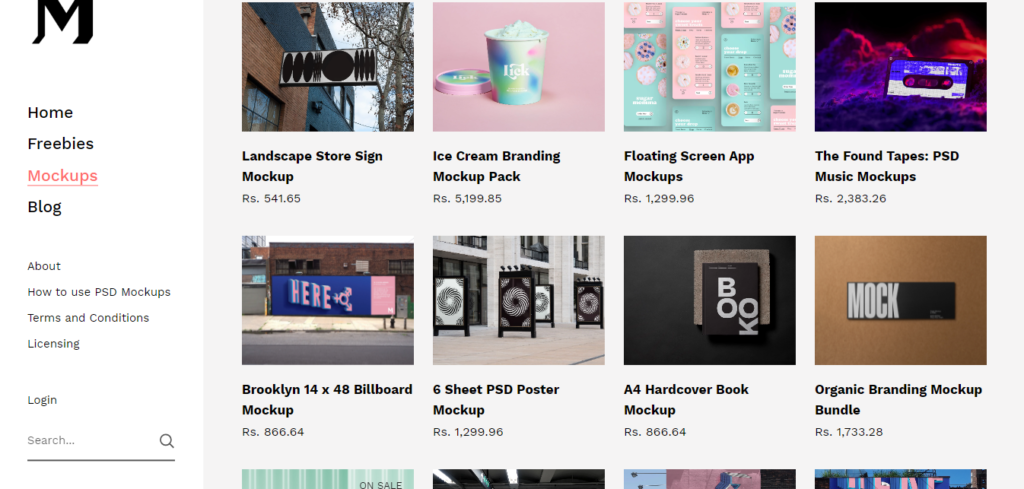 House of Mockups is the go-to place for finding incredible mockups that will leave your clients in awe with their stunning photographic realism. Whether you're looking for free options or are willing to invest in some premium mockups, they've got you covered.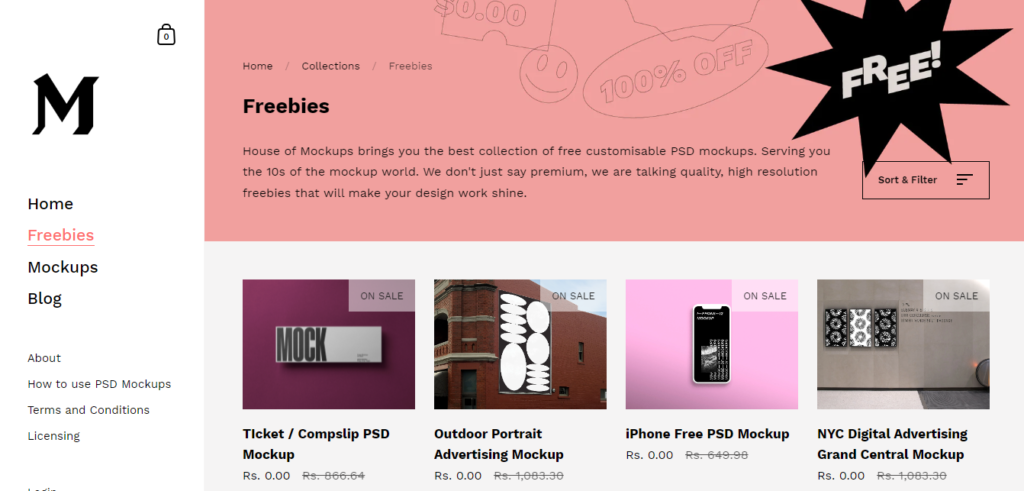 While most of their design mockups comes under the hat of premium prices, they do offer freebies from time to time as long as you keep up with them.
Shotsnapp is fantastic for creating stunning device mockup images for your app or website designs.
With Shotsnapp, you have the freedom to customise the size and colour of the background, and even add a sleek drop shadow effect. They offer a wide range of templates for mobile phones, tablets, laptops, and smartwatches.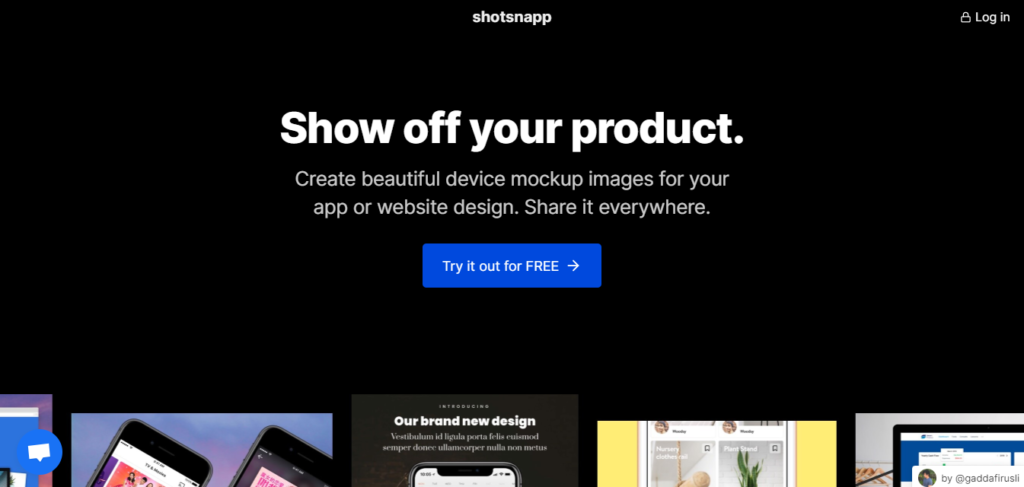 And guess what? It's all completely free!
So, if you're looking for a hassle-free way to create beautiful mockups, Shotsnapp is definitely worth checking out!
Envato is an amazing ecosystem of websites and services tailored specifically for creative folks looking for digital assets.
They offer an incredible selection of mockup templates. These templates are absolutely fantastic because they're so realistic, customisable, and beautifully designed.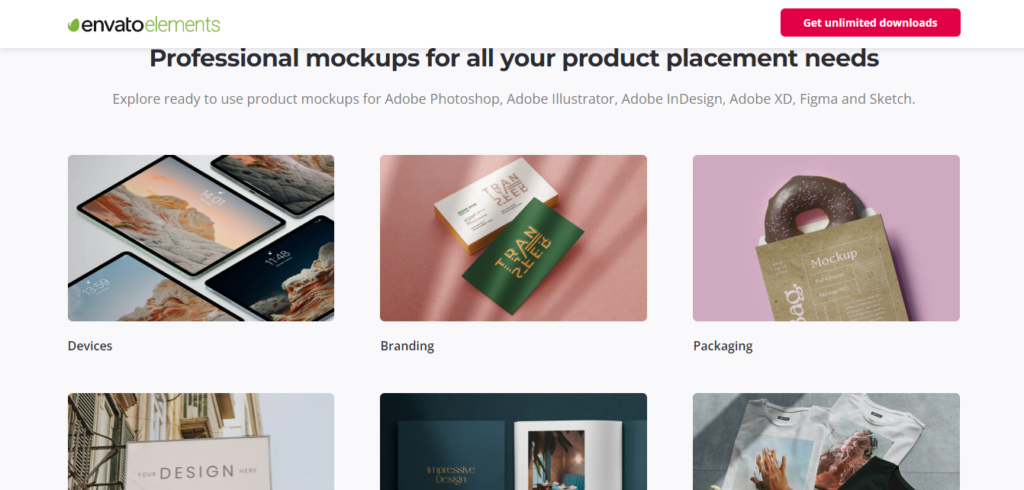 If you're looking to mock up your designs, you can't imagine getting wrong with these product layouts from Envato. They're a top-notch choice!
Though they have an ongoing premium plan, you can still find a plethora of free resources from their website after you create a free account.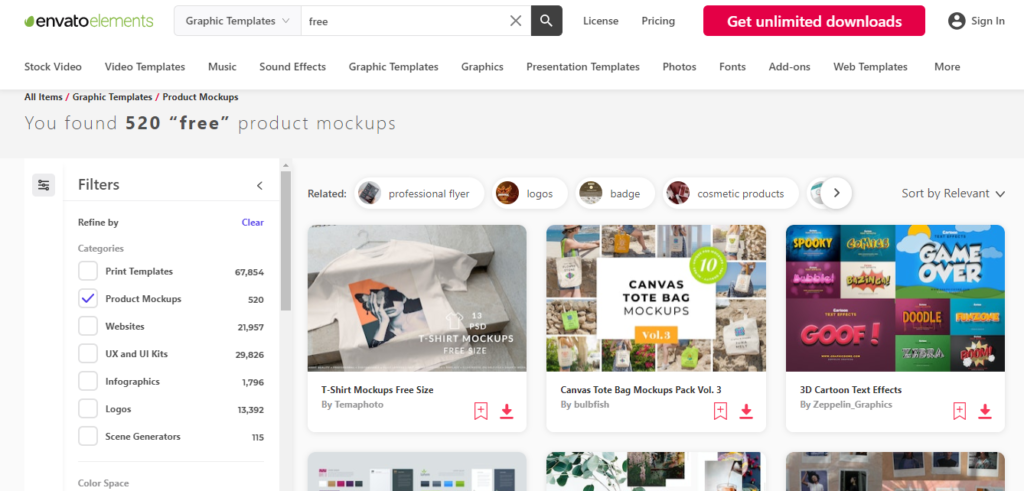 Freepik is a pretty popular website for downloading uncopyrighted assets and resources. Almost 11,000 pictures and videos are available to design your mockups, as well as the option to edit them online.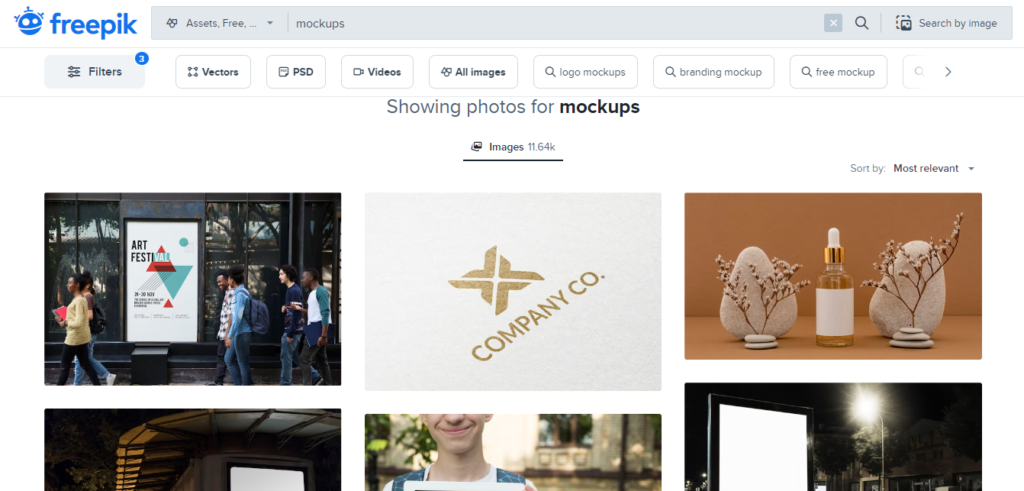 The tools provided by Freepik allow you to edit and customise your files according to your preferences. In addition, you can save the changes and share them with others.
For free design mockups images,  these websites are definitely worth exploring.
While they don't provide editing options, they offer a variety of ready-to-use visuals that can add that extra flair to your projects. Still, they can be quite handy for finding inspiration or adding a touch of professionalism to your projects.
Here are three popular free design mockups websites you might want to explore: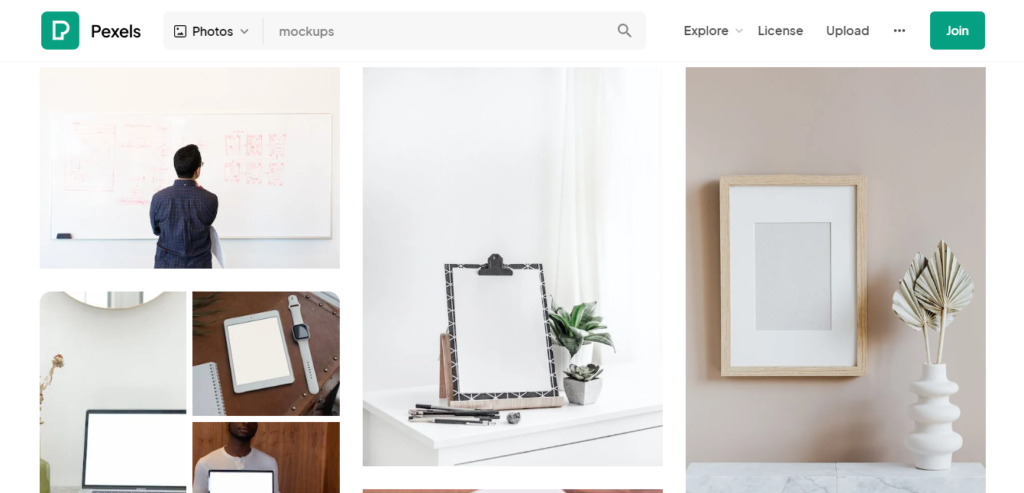 Pexels is a great resource for high-quality stock photos, and they also have a collection of design mockups available for free. You can browse through their library and find some visually stunning options to enhance your designs.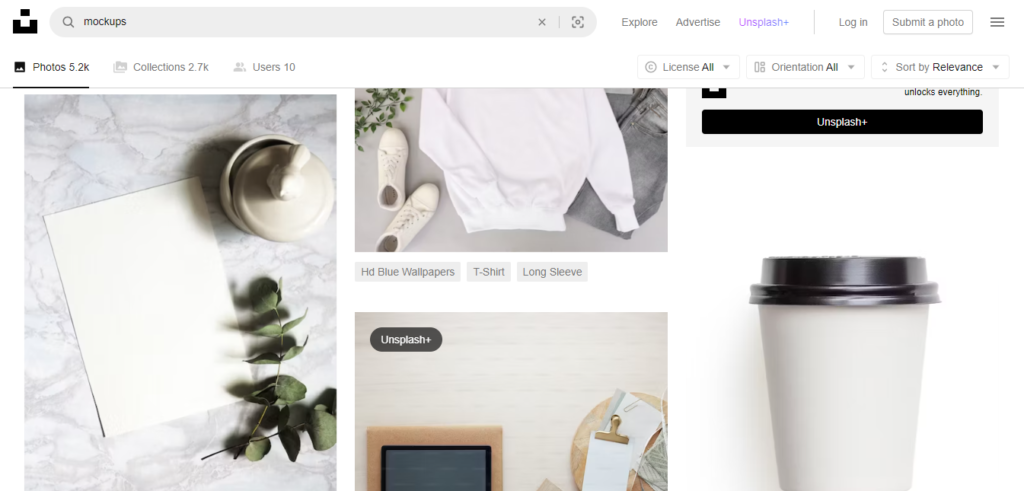 Similar to Pexels, Unsplash offers a vast collection of royalty-free images, and they've got a selection of mockups too. While you won't be able to make any edits, you can still find some eye-catching mockups that might fit your needs perfectly.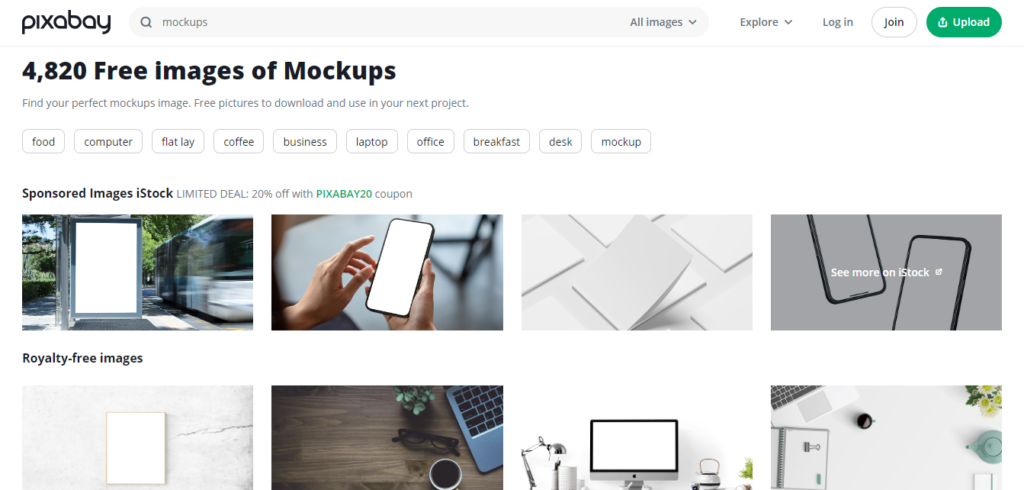 Pixabay is another fantastic platform that offers a wide range of free stock photos and, you guessed it, design mockups. They have an extensive collection to choose from, so you're likely to find something that catches your eye.
How to download free mockups?
In addition to creating mockups from scratch, you can also download ready-made mockup templates from various websites. These templates were created by talented designers and made available for free or under a Creative Commons licence.
That's correct! The above websites we've mentioned offer a wide range of free mockup templates for different design purposes. You can browse their collections, choose the mockup that fits your project, and download it for free.
Just make sure to check the licencing requirements and give proper credit to the creators if necessary.
Advantages of using Design Mockups
There are many advantages to creating a design mockup. We have listed a few of them below:
Bringing Ideas to Life
Mockups serve as an invaluable tool to bring your vision to reality. Designers can present their ideas effectively to clients who may not have a technical background or extensive design knowledge.
Visual representations make it easier for non-designers to grasp the concept and provide feedback based on their perspective. This leads to more productive discussions and ultimately results in a design that meets everyone's expectations.
Sift out Potential Flaws
Design mockups help to visualise a product before it is built, allowing designers and developers to identify potential design flaws and iterate quickly. By investing time upfront to create and refine mockups, designers can catch potential issues early on and make necessary adjustments.
This proactive approach helps prevent costly redesigns or development delays caused by misunderstandings or unclear design requirements.
Mockups, thus act as a blueprint for the development phase, ensuring a more efficient workflow and reducing the need for rework.
Enhance the Development Process
Mockups can be used by developers as a reference, ensuring a clear understanding of the intended design. This reduces the chances of miscommunication between designers and developers and makes the implementation phase smoother.
Hence, developers can stay aligned with the design vision throughout the development process. Mockups are therefore essential for future products to be both aesthetically pleasing and functionally efficient.
Collect feedback
Design mockups are powerful because they help gather feedback. Designers can share their mockups with stakeholders such as clients, product managers, and developers to get their thoughts and input. This collaborative approach ensures that everyone is on the same page and reduces the risk of misunderstandings later on.
By involving the other party early on, designers can make adjustments and improvements before diving into the time-consuming development phase.
What are mockups in logo design?
Switching gears slightly, let's talk about mockups in logo design.
In logo design, a mockup is a visual representation of how a logo would appear in real-world scenarios. It helps clients or designers envision the logo in context, such as on business cards, websites, signage, or product packaging.
Mockups allow clients to see how their logo will look when applied to different mediums or materials. It helps in assessing the overall visual impact and making necessary adjustments before finalising the logo design.
There are various tools and websites dedicated specifically to logo mockups. We have also written an article on Best Logo Makers – Free and Paid that you can check out below:
https://agaetis.tech/design/best-logo-makers-free-and-paid/
---
Why bother designing your own mockups when Agaetis Technologies has got you covered?
Save time and money by letting us handle your design needs!