Go Back
Best Website Builders – 2023
By Team Agaetis,
January 27, 2023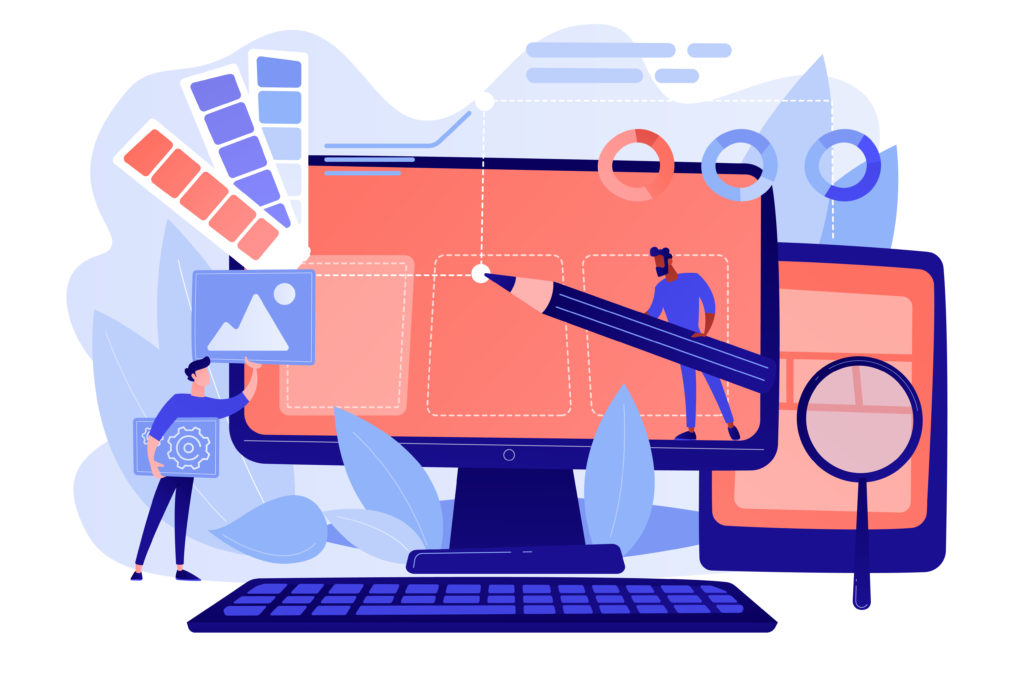 Nowadays, it is essential to have an online presence if you want to stay on top of the game. The easiest way to get started is to pick a Website Builder for your company. But how? The decision to choose one can be challenging in the beginning as the internet is full of options, and choosing a website builder from square one that meets your needs can be complex and overwhelming, to say the least.
First of all, what exactly is a Website Builder?
A website builder is just a simple, user-friendly interface that enables you to create a website from scratch. It has various themes and designs that you can pick according to your brand image. In addition to supplying a custom domain, hosting capabilities, and integrated photo and video storage, these systems are often able to provide other features such as shopping carts, contact with potential customers, and lead generation tools. In most cases, website builders are online, so you can edit them directly on their servers. You can even maintain your analytics with SEO tools on some sites, such as Wix and WordPress.
So, how does one pick a Website Builder?
Before creating a personal website, figure out what information you want to communicate to your site visitors. Consider which features your visitors will value the most and place the significant ones at the top of your page.
After you've created your website's pages and structure, you can start personalising it the way you want. You can choose the desired fonts, colours, and pictures for your personal or professional website or brand. The more you curate and personalise your online presence, the more likely you are to achieve your future goals. Depending on your company's needs, you can choose either a premium or a free website builder. And the easiest way to begin is by selecting a website template. Leave the rest of the hassle to the Website builders!
Best Website Builders that you might find useful: Free and Paid
Zyro has a variety of templates that allow you to edit them easily, regardless of your coding experience. Websites can be customised according to your preferences. Their services are available for free or on a subscription basis. Zyro can be used for both – a) Personal websites, including blogs, portfolios, etc; and b) Small businesses and Online stores. You can choose from more than 100 fully customisable, mobile-responsive website templates. Zyro also provides live support and AI tools to make your creative process more efficient.
With award-winning templates, innovative eCommerce features, a drag-and-drop user interface, email marketing by Google Workspace, and social media tools, Squarespace stands out among most website builder platforms. In addition to creating a website, hosting your content, and registering domains, you can also sell your products with a single subscription. Squarespace allows you to manage all of your content in one place. Although it doesn't offer a free plan, they do offer a free 14-day trial to let you explore the platform, build a site, and decide if you want to subscribe. The rest is up to you!
In terms of blogging and content-rich sites, WordPress is the best choice. Hosting is free, you have a domain of your own, and a responsive support team is at your beck and call. Along with their easy-to-integrate software, they also support Eventbrite, Pinterest, OpenTable, Calendly, Mailchimp, YouTube, and many more popular services.
Using their responsive, mobile-ready themes and built-in optimisation, you can reach a broader audience with your new website. You have the choice of creating a simple website for personal use or selling products worldwide. With WordPress, you can start a website right away.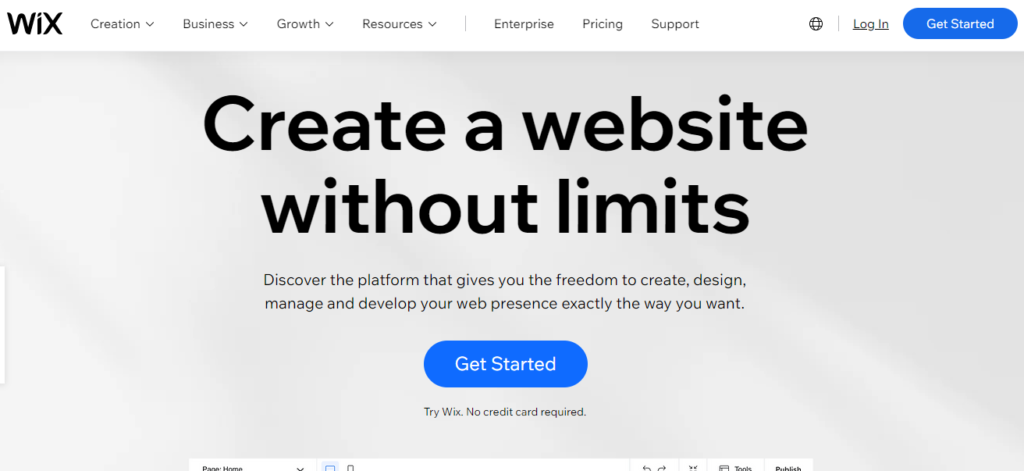 Wix is a platform that provides you with complete control over your web presence's creation, design, management, and development. Explore over 500+ professionally designed templates to find the best one for you. You can customise and add features like video backgrounds, scroll effects, and animations. Wix also gives you the option of hiring an expert to build, design, and publish your website.
With only a few simple questions, Wix ADI (Artificial Design Intelligence) will develop a personalised website for you. Make your website your own by choosing your style, changing the layout, and adding any features you need for your business. Wix has everything you're looking for, including SEO tools, customization features, fonts, themes, and more!
HubSpot is your one-stop shop for all things digital. There's no doubt that HubSpot is one of the best website builders out there. With HubSpot, you can use one of their prebuilt website templates or customise one based on your needs. Create a seamless website without worrying about uneven logos, graphics, or navigation. Their CRM data can be used to track visitors and deliver personalised digital experiences. HubSpot CRM revolutionises the way you grow your business by making your website stand out among the rest.
The IONOS website hosting company ranks among the top 10 in the industry. In addition to a home page, a company profile, a product page, and a team page, their designers and copywriters will build a website with up to seven subpages. Your website will be easily accessible on Google thanks to their SEO specialists. By optimising every piece of content for SEO (search engine optimisation), they increase Google traffic and visibility for your site.
After they have constructed your website, IONOS will review the material with you, show you each page, and explain what happens next. Changing your website after it has been published is easy; you can access it even after it has gone live.
Weebly has beautiful themes created by top designers to make your website look polished and professional on any device. Every theme is ready to launch immediately and is fully customisable. The Weebly platform has all the tools you need to create a site that is unique to your brand.
Whether you're using a desktop or a mobile device, Weebly offers a range of beautiful themes made by creative designers to make your website look elegant and fully functional. They offer animation effects like parallax and reveal features to set you out from the crowd.
Whether you need a website builder, a website designer, or web design services, Domain.com has it all. There's nothing Domain.com doesn't offer: domain registration, business name generator, WordPress hosting plans, mega storage space, email accounts, and 24/7 support service at your disposal. Your business will be off to a winning start with its cutting-edge technology.
Domain.com comes with several templates, beautiful edits, and built-in design protection. No matter which device you use to view your website, it will look great. Its services are similar to those offered by GoDaddy. However, Domain.com offers a simpler pricing structure and a variety of unique features that aren't offered by others for free.
So, which one of the website builders did you like the most?
---
Picking the right website builder can be complicated and overwhelming since many options exist. You can leave the Website making process to Agaetis Technologies so that you can focus on other areas of your business. Our team will analyse your website requirements to suggest the best solution for you.