Go Back
Best Logo Makers – Free and Paid
By Team Agaetis,
July 25, 2023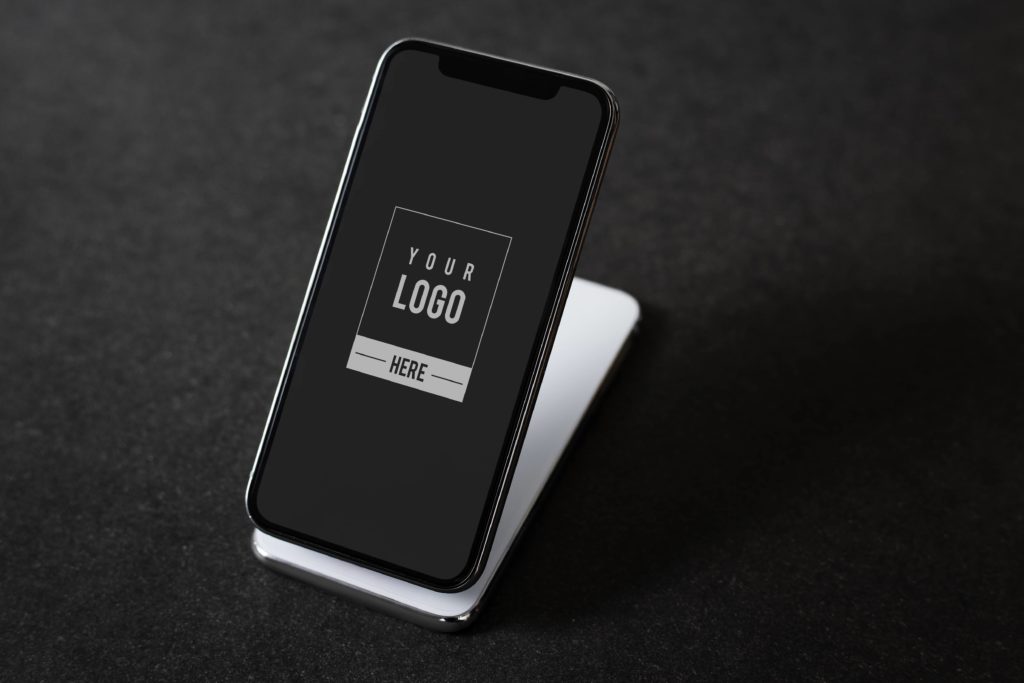 Logo makers are an essential part of any web design kit while building a brand or a business. After all, your brand logo serves as a visual representation that communicates your values, builds recognition, and sets you apart from the competition.
However, hiring a professional designer might not be everyone's cup of tea. Luckily, the rise of logo makers has made it easier than ever to create logos on your own.
In this article, we'll delve into the world of logo makers, comparing the benefits and limitations of both free and paid options, so you can make an informed decision that suits your needs.
So, whether you're a startup looking to establish a strong visual identity or an established business seeking a logo revamp, let's explore the fascinating realm of logo makers together!
Fun Fact: Customers avoid brands with unattractive logos 75% of the time.
Best Free Logo Makers
To help you navigate the world of logo makers and find the perfect solution for your branding needs, we've compiled a list of some of the best free logo makers available online, and the best part is, they're absolutely handy!
These platforms offer a range of features and tools that will enable you to create a memorable logo that sets you apart from the competition.
Let's take a closer look at a few popular logo makers:
Canva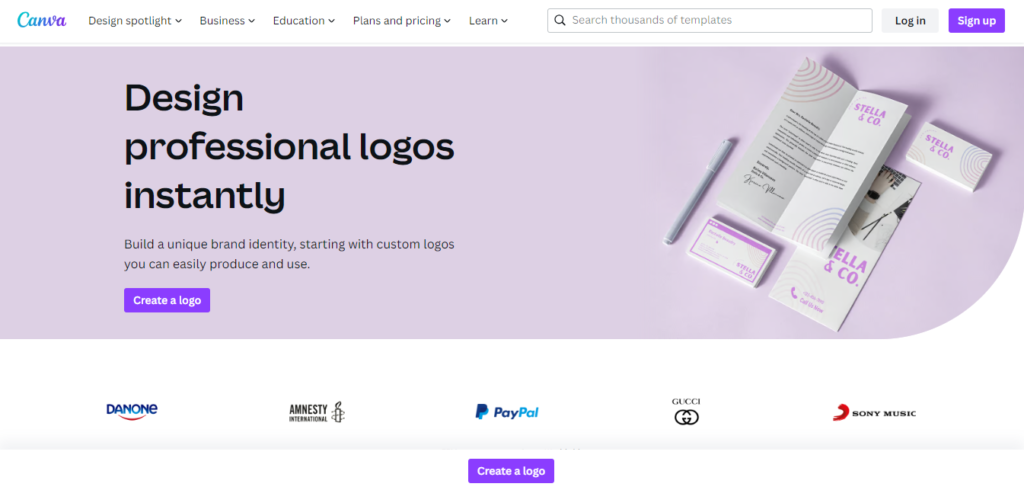 Canva is our topmost choice amongst all the logo makers out there and it is for a good reason!
It is a versatile design platform that goes beyond just logo creation. With its user-friendly interface and a vast library of templates, icons, fonts, and design elements, Canva allows you to create stunning logos tailored to your brand. It offers both free and premium elements, giving you the flexibility to elevate your design with paid options if desired.
Shopify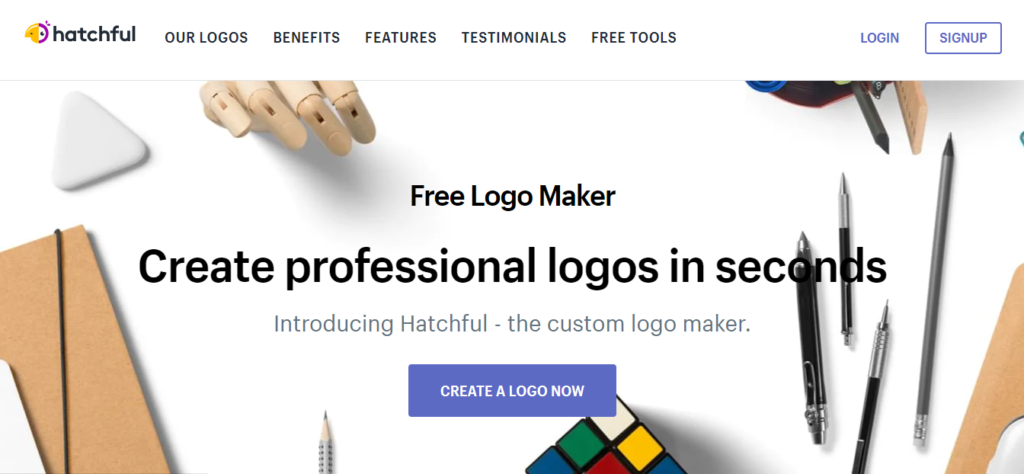 It is no secret that Shopify is a powerhouse in the Ecommerce world, so it understands the importance of a solid brand identity. Their logo maker is specifically designed for businesses looking to create professional and seamless branding.
With a wide selection of fonts, icons, and layout options, Shopify's logo maker enables you to design a logo that resonates with your target audience.
Wix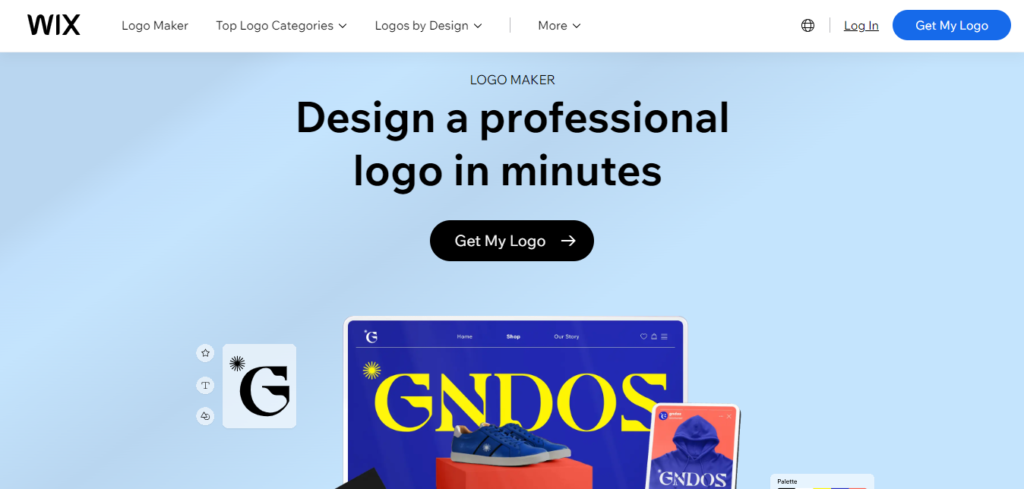 Wix is a popular website builder that also offers a user-friendly logo maker. With Wix Logo Maker, you can generate unique logo designs using AI technology.
The Wix logo maker platform asks you a series of questions about your brand and style preferences, and then generates logo options based on your inputs. You can customise and fine-tune the generated designs until you find the perfect logo for your business.
Ucraft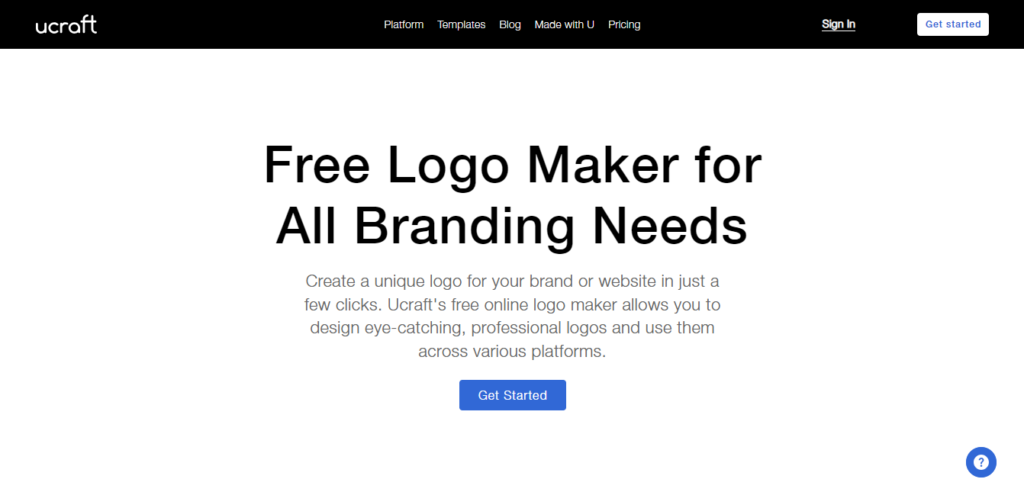 Ucraft's Logo Maker is a straightforward and intuitive tool that allows you to create a logo in minutes. It offers a wide range of icons, fonts, and colour options, giving you the freedom to experiment and personalise your design.
This free logo maker platform provides a seamless logo creation experience, making it suitable for both beginners and experienced designers.
Squarespace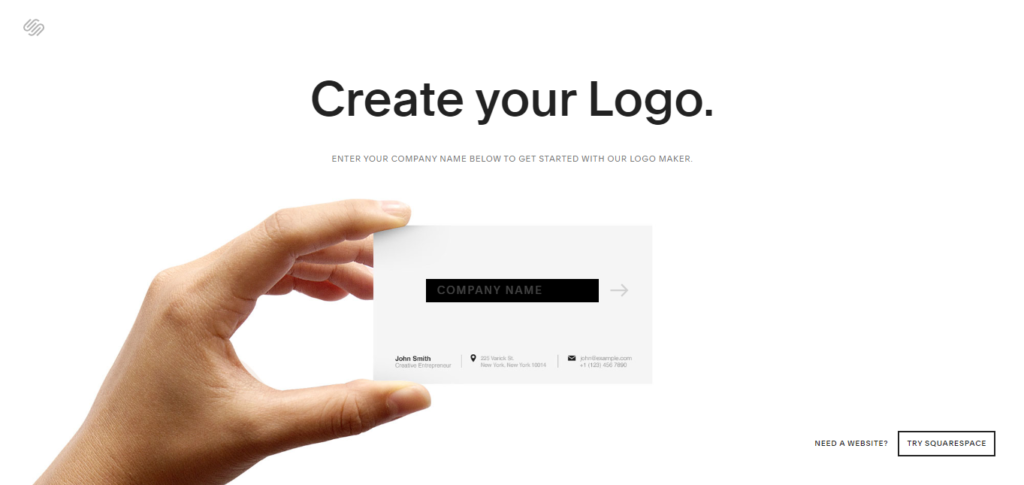 Squarespace, known for its website-building capabilities, also offers one of the best free logo makers tool. It provides a selection of professionally designed logo templates that you can customise to match your brand's aesthetic.
Squarespace's logo maker ensures that you create a polished and cohesive visual identity for your business.
Paid Logo Makers in 2023
While free logo makers offer impressive features and customisation options, they do have limitations when compared to their paid counterparts. Paid logo makers often provide an extensive range of design elements, advanced editing tools, and better customer support.
If you want to go beyond the free logo makers above and create a logo that delivers outstanding results, then look no further than Agaetis Technologies!
Professional expertise in graphic design and branding.
Custom-made logos tailored to your business.
Collaborative approach to capture your brand identity.
Attention to detail and customer satisfaction.
Guidance and optimisation for various applications.
Choose Agaetis Technologies for a standout logo that represents your brand with precision and style.