Go Back
ChatGPT: Viral AI Chatbot Explained
By Team Agaetis,
February 27, 2023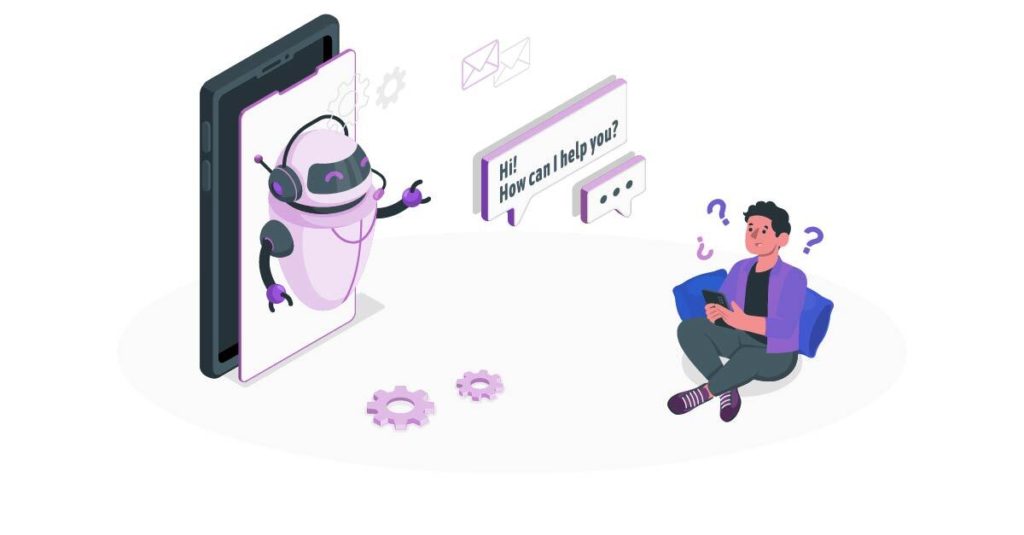 ChatGPT is an AI Chatbot that has taken over the internet. It has been the most talked-about topic in the AI space ever since the prototype was launched on November 30, 2022. Named as "the best artificial intelligence chatbot ever released to the general public" by The New York Times, ChatGPT has the power to revolutionise the digital space.
In this article, we will cover:
What you need to know about ChatGPT's Viral Chatbot
What made ChatGPT Viral in 2023
What is GPT in ChatGPT? Is GPT-4 released?
What you need to know about ChatGPT's Viral Chatbot:
ChatGPT (Generative Pre-trained Transformer) is an AI-optimised virtual assistant or chatbot launched by OpenAI. The new model is designed to interact, engage, and have conversations in a more humanised way. With its ability to generate an AI-based dialogue format, it can be used for translating texts into different languages, linguistic modelling, and even generating informative content.
What made ChatGPT Viral in 2023:
Since the 1990s, chatbots have been all the rage, captivating internet users and keeping them interested for years. So what makes ChatGPT's Chatbot different from the rest?
It is based on Natural Language Processing (NLP), a type of machine learning that your system or product can use to not only interact but also automatically create texts that have never been seen before. It can respond quickly, fix its errors, and give precise answers while having expertise on a wide range of topics. This opens up an opportunity to use it in a plethora of ways. Isn't it impressive?
How to Use ChatGPT:
Simply go to the Open AI website and click on "TRY CHATGPT" and type away. Whether it is a computer code or chit-chatting, it is so personalised that you can even craft poems and sonnets.
While we were a little late to the party to use it, we did come across this unique sonnet to inform us of its non-availability for the time being. This shows that not only can it drive the message home, but it can also craft in a manner that is not only amusing but also makes you want to keep reading. Shakespeare who?
Where do I integrate ChatGPT?
ChatGPT is a game changer, especially in the Direct-to-Consumer (D2C or DTC) domain. Whether it is finding prompts to write a blog or send emails, communicating with your customers without having to go through the hassle of actually contacting them, or acquiring relevant information, everything is at your fingertips. It has enabled so many things and accommodated such a large number of demands in one single model.
Here are a few strategies to integrate it:
Social Media Marketing
Performance Marketing
Email and SMS Marketing
Advertising and Promotional activities
eCommerce – Writing Product Descriptions
SEO – Keyword research and Meta descriptions
Business Development Strategy
Content Creation and In-Depth Blogging
Influencer Marketing
Captions for Social Media
What is GPT in ChatGPT? Is GPT-4 released?
The term "Generative Pre-training Transformer" (GPT) refers to the way in which ChatGPT analyses, interprets, and processes language. Right now, ChatGPT's model is built using the GPT-3 family of large language models from OpenAI. Considering that OpenAI regularly releases updated GPT-N versions every two years, GPT-4 may be available by 2024.
Is ChatGPT free?
Currently, ChatGPT is completely free—that's what makes it so incredible. Though there is a possibility that it will be monetised later on.
The journey of AI has had many high points over the years, but ChatGPT is the wave of AI technology. It went viral so quickly because of its emphasis on human-like technology. It is a prime example of why the humanisation of technology is so important. This cutting-edge tool performs multiple functions at once using natural human language, setting the bar high for further technological advancement.
Hopefully, our article helped you gain a deeper understanding of What ChatGPT is and the components that make it so interesting.
Make sure you Bookmark this Article for future reference!
---
Are you thinking about creating a website? Well, Agaetis has you covered!
We can build you a website that rivals the latest technology. Contact us today!