Go Back
WooCommerce: A Complete Guide
By Team Agaetis,
June 21, 2023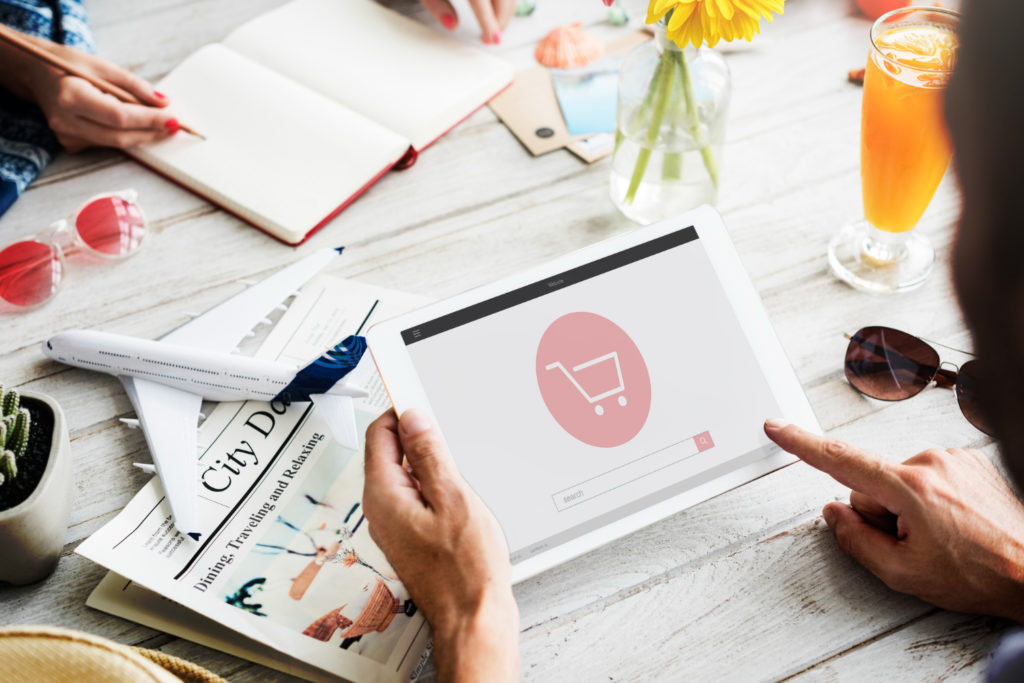 WooCommerce is all the rage and for quite a reason! It offers a great foundation to quickly and affordably build an Ecommerce website with ease. Who wouldn't want that?
It has emerged as an important Ecommerce platform, offering entrepreneurs an easy-to-use, flexible, and user-friendly for creating, managing, and making it a breeze to start selling online.
So without further ado, let's dive right into the world of WooCommerce and explore its features and benefits. Whether you're an entrepreneur looking to start an online store, want to learn how to integrate WooCommerce as a WordPress plugin, or someone interested in learning about Ecommerce platforms, this guide will provide you with valuable insights.
To begin, we'll start with the basics.
Let's go!
What is WooCommerce?
WooCommerce, the dynamic and versatile Ecommerce software, has revolutionised the way businesses sell their products and services online. With its user-friendly interface and robust features, it has emerged as the go-to platform for millions of online stores, ranging from small startups to large enterprises.
It is indeed a powerful Ecommerce solution that seamlessly integrates with WordPress, the world's most popular website builder. That's exactly what WooCommerce offers!
Whether you're starting from scratch or looking to enhance an existing WordPress website, WooCommerce empowers you to create a stunning online store with a snap of your fingers.
Fun fact: It is the most popular Ecommerce platform in the world, powering over almost 40% of all online stores.
WooCommerce Features and Capabilities
With WooCommerce, you can fulfill a variety of Ecommerce needs.
Here are the features of WooCommerce:
Showcase a Variety of Products
WooCommerce allows you to showcase and sell a wide range of physical products, whether they are tangible goods, clothing, electronics, or any other item you wish to offer to your customers.
Even Digital Ones!
You can effortlessly sell digital products such as e-books, software, music, or any other downloadable content. It handles the secure delivery of digital files to customers after successful purchases.
Form a Community
If you plan to offer subscription-based products or membership services, WooCommerce has robust features to manage recurring payments, subscription levels, access control, and renewal reminders.
Schedule and Organise
It can be utilised to create a booking system for services such as salon appointments, consultations, or rental bookings. Customers can easily schedule and pay for appointments directly from your website.
Manage your Inventory
WooCommerce provides tools for effectively managing your inventory. You can track stock levels, set up notifications for low stock, manage variations of products, and apply dynamic pricing based on quantity or other factors.
Easy Ways to Pay
WooCommerce seamlessly integrates with various payment gateways, allowing you to accept payments from major credit cards, PayPal, Stripe, and other popular online payment methods.
Design it Your Way
With a wide range of themes and customisation options, WooCommerce enables you to create a visually appealing and unique online store that aligns with your brand identity.
Get those Numbers!
WooCommerce offers built-in analytics and reporting features to track your store's performance, including sales, customer behaviour, popular products, and more. This data helps you make informed business decisions and optimise your marketing strategies.
Plugins, Plugins, and more Plugins!
WooCommerce has a vast ecosystem of plugins and extensions, both free and premium, that further enhance its functionality. These plugins allow you to add additional features and integrate with third-party services, such as shipping carriers, marketing tools, and CRM systems.
Is WooCommerce open-source?
Yes! One of the most enticing aspects of WooCommerce is that it's an open-source software. This means that you can download and use it for free, opening up a world of possibilities for aspiring entrepreneurs. However, keep in mind that while the software itself doesn't come with a price tag, you'll still need a domain name and web hosting service to set up your website, which may incur costs.
Steps before setting up a WooCommerce store
To create a WooCommerce store from scratch, there are some essential components you'll need to get started:
WordPress Hosting Account – This is where all your website files, including WooCommerce and its extensions, will be stored. A reliable WordPress hosting provider ensures that your online store runs smoothly and remains accessible to visitors. It's crucial to choose a hosting plan that meets your specific needs in terms of performance, security, and scalability.
Domain Name – Your domain name is the unique address that identifies your website on the internet. It's like your online store's "home" on the web. Selecting a domain name that reflects your brand and is easy to remember can help customers find and recognise your store more easily. You can register a domain name through various domain registrars or often as part of the hosting package.
Shipping Methods – Configure shipping options, including rates, zones, and carriers, to ensure smooth order fulfilment.
SSL Certificate – Security is of paramount importance when accepting online payments. An SSL (Secure Sockets Layer) certificate encrypts the data transmitted between your website and your customers' browsers, ensuring a secure connection. This layer of protection instills trust in your customers, assuring them that their sensitive information, such as credit card details, is safeguarded. Many hosting providers offer free SSL certificates or provide options to purchase them separately.
Additional Extensions – Depending on your business needs, consider installing WooCommerce extensions to enhance functionality. Extensions can add features like subscriptions, bookings, email marketing integrations, and more.
By having these components in place – a WordPress hosting account, a domain name, and an SSL certificate – you'll be well on your way to creating a secure and functional WooCommerce store.
Please Note: Each of these elements may have various options and providers available, so it's essential to research and choose the ones that align with your specific requirements and budget.
How to install WooCommerce?
Installing WooCommerce is a simple process that can be completed in a few steps:
Visit the dashboard of your WordPress site.
Navigate to the "Plugins" section and click "Add New."
Search for "WooCommerce" in the WordPress repository.
To download the WordPress plugin, click "Install Now" followed by "Activate."
Configure basic settings and complete the installation using the setup wizard.
What is WooCommerce vs. Ecommerce?
WooCommerce is often compared to the term "Ecommerce" itself. While it is a specific platform usually used as a WordPress plugin, Ecommerce is a broader concept encompassing all online commercial transactions.
The full form of Ecommerce is "Ecommerce" or "electronic commerce" is the selling of goods and services on the internet.
WooCommerce is a tool within the Ecommerce landscape, that provides a comprehensive framework for building and managing online stores. In contrast, Ecommerce refers to the entire spectrum of online buying and selling, including other platforms and marketplaces.
Which is better Shopify or WooCommerce?
While Shopify is a popular Ecommerce platform, WooCommerce has several advantages that make it an appealing choice for many entrepreneurs.
It is undoubtedly a top-notch Ecommerce platform, but it's crucial to consider its pros and cons when comparing it with other popular Ecommerce platforms like Shopify.
Here is a brief overview:
Flexibility and Ownership
Operates as a WordPress plugin, giving you full control over your online store. You have the freedom to customise your store, integrate any WordPress plugin, and modify the code according to your specific needs.
Cost-Effective Solution
As mentioned below, WooCommerce is free to use, making it an affordable option for small businesses and startups. You can start with a limited budget and scale up as your business grows.
Themes and Plugins Library
With a vast library of WordPress themes and plugins, this Ecommerce platform allows you to create a unique and personalised shopping experience for your customers. You can customise your website's design, functionality, and features to align with your brand image.
SEO-Friendly to the core
It seamlessly integrates with WordPress, which is renowned for its SEO capabilities. You can leverage WordPress's SEO plugins and optimise your store's content to improve visibility and attract organic traffic.
Extensive Community Support
It benefits from a large and active community of developers, designers, and users. If you encounter any issues or need guidance, you can find a wealth of resources, tutorials, and forums to help you overcome challenges and make the most of the platform.
Is WooCommerce free?
Yes, WooCommerce is free to download and use. Being an open-source platform, it provides entrepreneurs with a cost-effective solution to launch their online stores. However, keep in mind that while the core plugin is free, you may incur expenses for additional extensions, premium themes, payment gateways, or professional assistance for advanced customisation options.
On an Ending Note:
Now that you know everything about Woocommerce, you're good to go!
By embracing it as your Ecommerce platform, you unlock a world of possibilities for building a successful online business. There are a plethora of features now available to you thanks to this blooming Ecommerce platform.
So, are you ready to embark on your WordPress journey and harness the power of this game-changing Ecommerce plugin?
---
Let's get started and build an online store that will captivate and capture your customer's hearts and drive your business forward.