Go Back
Build a High-Performance Work Culture: 8 Steps
By Team Agaetis,
April 14, 2023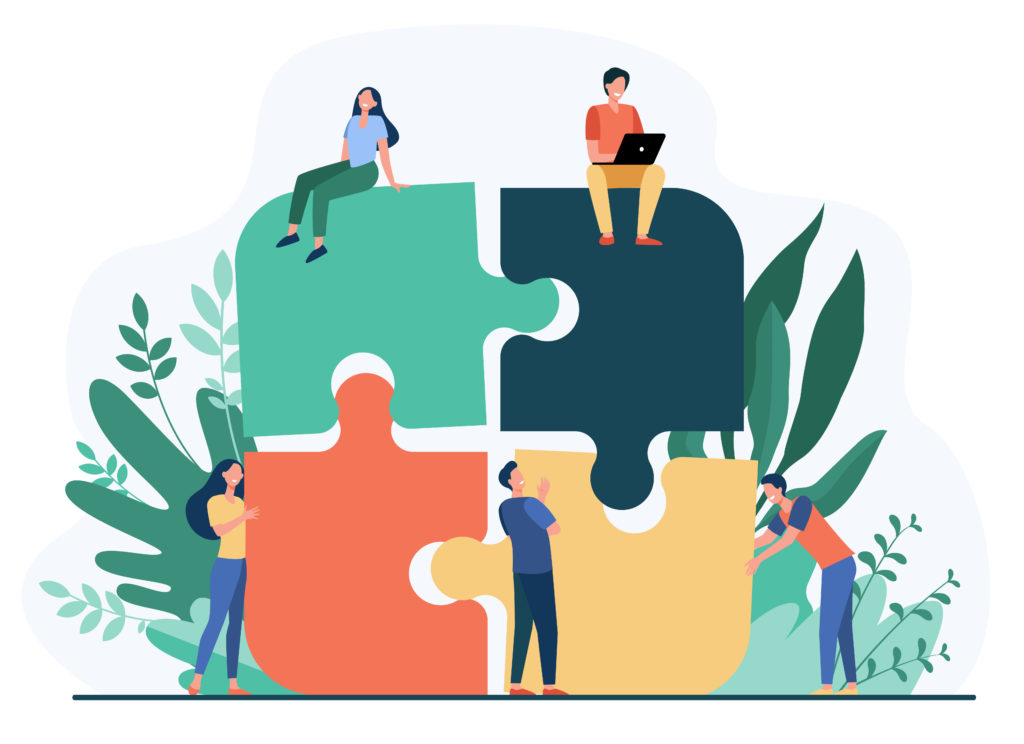 Work Culture is the cornerstone of every organisation. But what is the secret to building a thriving, healthy work culture with motivated individuals? Luckily, we have the answer for you!
What is Company Culture?
Culture is the Heart of an organisation. And, like the human heart, the culture of an organisation may differ in values, morality, and quality of life lived despite the same structure. While some organisations adhere to rigorous formal codes of behaviour, others choose an informal style.
Although a company's culture is frequently built on broadly accepted social norms and ideas, this does not ensure a high-performance work environment.
An organisation's culture must be carefully cultivated in accordance with its goals, purpose, and objectives.
What is a High-Performance Work Culture?
A high-performance work culture is a collection of driven people who have complementary abilities and specialised knowledge. The teams work together, generate fresh ideas, and consistently provide awesome outcomes.
It is only possible through shared objectives, leadership, teamwork, open communication, clearly defined role expectations, early dispute resolution, a strong feeling of accountability and trust among its members. Thus, such employees consistently aspire to deliver excellence in all aspects.
How to Create a High-Performance Work Culture:
It All Begins with Values!
When the values are clear and frequently expressed, your business becomes more lucrative and a better place to work when you input morals and principles into your operations. Your values will guide your daily actions as the ideals you establish for your business have a direct impact on its overall performance.
Open Communication – The Most Effective Tool
Open communication between management and staff is essential in any high-performance culture. When expectations are clearly articulated, employees are more likely to meet goals at the individual, team, and organisational levels. Clear and honest communication fosters trust and comfort in both employees as well as the leaders.
One-on-Ones
Managers must have regular briefings with each of their staff members in order to better align them with the organisation's daily, weekly, monthly, and quarterly goals. The continual communication between managers and their direct reports can be facilitated with the use of one-on-one meetings. Managers and employees can discuss comments, share accomplishments, convey progress, and identify solutions to problems during these frequent check-ins.
Similarly, managers who are aware of their employees' career and development goals are better equipped to teach them and aid them in discovering learning opportunities that will help them improve their careers.
Setting Performance Management as Your Top Priority
One of the most crucial elements of Performance Management includes performance evaluation.
It should be conducted wisely and deliberately, as performance reviews may provide both sides with a chance to give and receive feedback and check in on the status of projects, therefore improving the manager-employee relationship.

Consistent briefings may help make the process more efficient and productive. Performance Management can be adjusted as per your company's performance management approach.
You might be interested in: Time Management Tips for Web Developers
Say Goodbye to Creative Limits and Embrace Collaboration
When one combines innovation with a dash of creativity and collaboration, people can work together to produce something that is greater than the sum of their individual contributions. When brainstorming with a new set of intelligent, imaginative people, new ideas might easily emerge because they are exposed to other points of view and encouraged to think more deeply.
Another benefit of collaboration is that people with different skills and experiences may come up with creative ways to pool their resources to address problems.
Your team may have certain employees who are more adept at identifying the problem. Others may be skilled at selecting the appropriate tools to use to address a problem, while some are excellent at explaining changes and gaining support for novel concepts. Hence, most answers can be developed through continuous networking and sharing within the organisation.
Establish a Feedback Culture
A culture that values feedback essentially builds a positive work culture. When you give the employees an option to provide feedback while they are still on the job as opposed to after they have departed, it builds a route to transparency. Transparent feedback may help you understand more about how your employees feel about company culture and whether anything needs to be altered.
You might be interested in: Resilience: A Soft Skill that Makes a Difference
It Demands Focus
A successful team is made up of individuals who work effectively together. This means a hawk-like focus is essential. You need to keep focusing on the team's current direction and the next action. Strong leaders work with their teams to choose what to reject. Quality focus and understanding is a must in every organisation.
Kindness is Magic!
The lack of Kindness in an organisation's Culture weakens the employee's dignity. Kindness fosters humanity in a society that values success and commitment. It argues that striving for perfection is challenging and encourages respect for the individual even when performance is subpar. Similarly, the team members have the idea that one another is watching out for them. People make sacrifices for one another, thus encouraging and pushing each other to do better.
So, are you ready to Invest in your Company's Culture?
What steps are you taking to foster a high-performance culture in your company? We'd love to hear your suggestions that are important in sustaining a positive workplace culture. Is there something that you always use?
Let us know by sharing this page to your Social Media Outlets!
---
Do you dream of having your own website? Our team at Agaetis is here to help! Connect With Us!