Go Back
Top Social Media Tools to Boost Your Engagement
By Team Agaetis,
December 30, 2022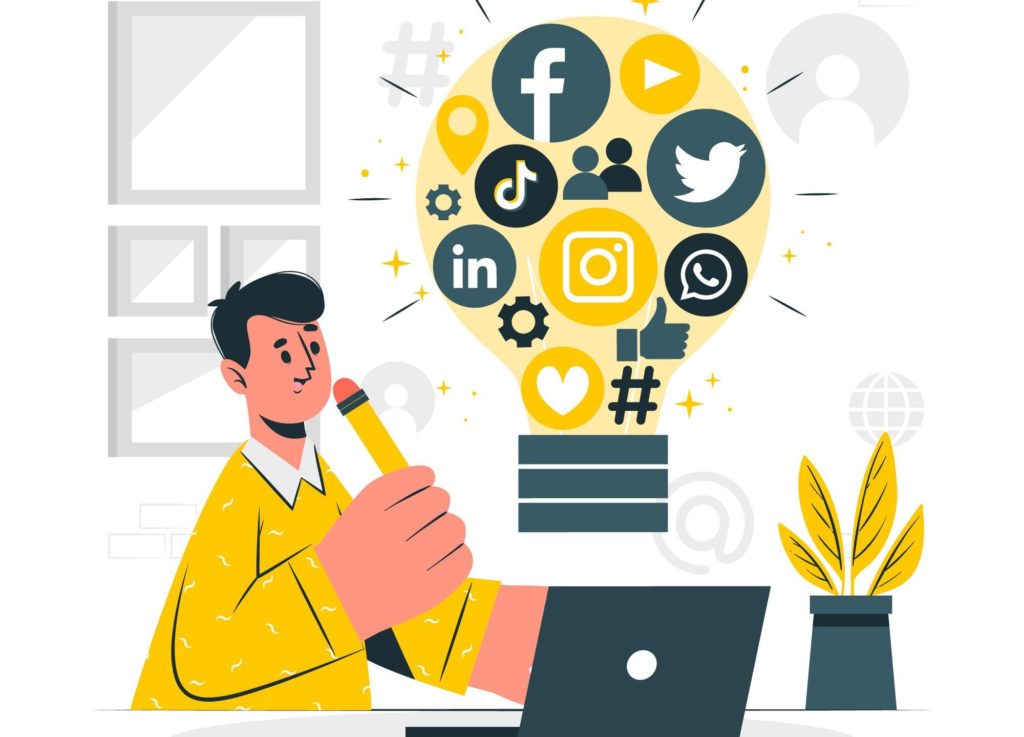 Are you looking for social media tools to enhance your engagement? Your search ends here! To begin, let's answer the following question:
How to Engage Your Audience on Social Media?
We've come across this question quite often. Initially, most of us struggle with low engagement because we don't have as many followers. It takes time, consistency, and a little help to achieve maximum engagement.
In the current day and age, there are many social media platforms available, and it can be tricky to manage all of them at once. But with the help of social media tools, forming a social media strategy has become much easier than ever before. We have compiled a list of the most popular social media tools for you!
Top Social Media Tools that will Boost Your Engagement:
If you want a tool to manage your social media posts, from scheduling to posting, Crowdfire is the way to go. In Crowdfire, you can discover and organise content and manage all your social media accounts in one place. It's pretty handy, isn't it?
Hootsuite is an industry leader when it comes to social media marketing. This tool lets you promote your organic content, create paid ads, publish, schedule, plan, engage customers, and manage incoming messages across multiple social platforms.
With Feedly, you can track data from all over the Internet and gain important insights. Using it will help you filter out noise and irrelevant information, with automated knowledge gathering so that you can concentrate on growing your skills in your industry-related field. Using this information, you can also create relevant content for your audience in your industry.
The one place where you can schedule and publish posts to Facebook Groups, Pinterest Boards, TikTok, Google Business Pages, and more. Whether you need analytics, reports, engagement tracking, or team collaboration, SocialPilot has you covered.
With SocialPilot, you can schedule up to 2,000 social media posts using their business plan. They have a plan for small businesses and enterprises as well.
When it comes to design, Canva is your best friend. Creating and editing social media posts has become much easier thanks to Canva. It offers pre-made templates, easy editing features, icons, images, and more. Integrate Canva into your social media plan to save time and effort. Canva's free version offers plenty of useful features even if you're not paying for a premium plan.
If you want a much fancier option for designing your posts, you can opt for Adobe Express. Adobe Express makes it easy to create visually appealing, aesthetic videos and graphics.
Looking for more graphic design tools? Check out our article, "Top 10 Graphic Design Tools: Free and Paid," here!
With Sproutsocial, you can not only publish, monitor, and engage from a single dashboard, but also grow in every area possible. In other words, it helps you get the most out of your social media marketing efforts. It is not free, but 30,000 world-class brands and organisations of all sizes trust it, so it is worth a try!
Discover who is talking about your social media account and what's being said about your brand, product, and competitors with Brand Mentions. This tool is useful for measuring marketing and advertising campaigns. Moreover, you can listen in real-time to social media mentions of up to 35,000,000 in the past.
An all-in-one social media management platform that connects your teams, simplifies your workflows, and lets you schedule, publish, analyse, and grow your social media presence. With Napoleon's team feature, you can easily manage a social media team within your organisation.
As one of the leading customer experience management platforms, Sprinklr offers a wide range of features. With Sprinklr's unified customer experience management platform (Unified-CXM), the world's biggest companies are using it to improve their customer and fan experiences. They have an industry-leading artificial intelligence and more than 30+ digital channels to create personalised experiences for the audience.
Maintaining an online presence requires active engagement on social media. You will have an easier time engaging your audience with these tools, as they include a variety of features that rank highly on the market. Wishing you the best of luck!
---
Find out more about Social Media Marketing here!