Go Back
Why a company needs a website?
By Team Agaetis,
June 28, 2023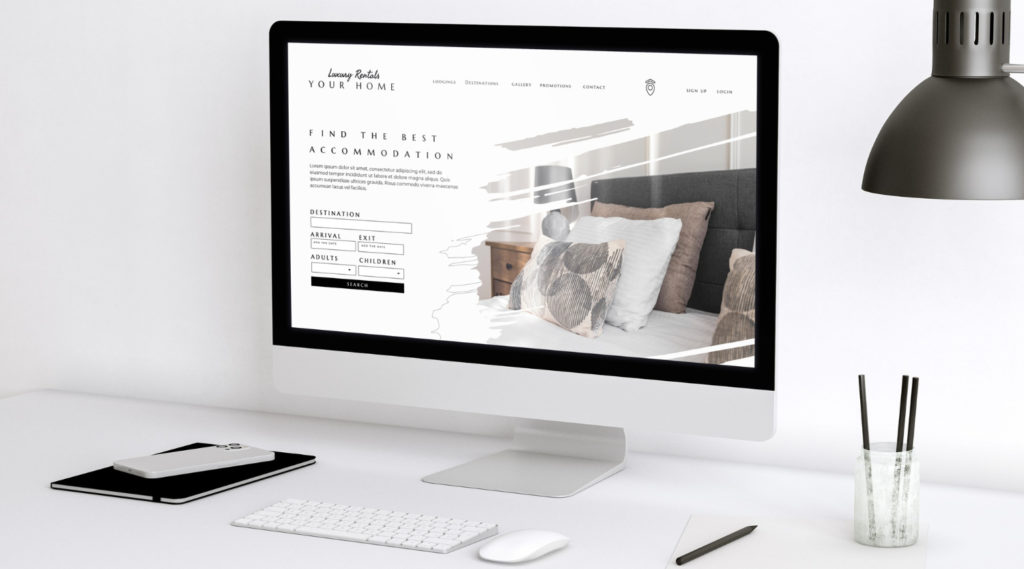 Wondering why a company needs a website?
We pretty much spend the majority of our free time on social media nowadays, thanks to Instagram reels and TikTok videos. Especially when it comes to the growth of small businesses, social media has become an essential tool for marketing, branding, spreading the word, and positioning. Another factor is the sheer size of the social media audience. The only question then is, Do you need a website for your company?
Though, at this point, all of us are pretty aware of a multitude of reasons why a company needs a website, we will still summarise the importance of having a website!
A website is the most essential tool for any business. It provides a platform for businesses to reach their target audience and establish trust with potential customers. Moreover, it creates a lasting impression and credibility for your Ecommerce business and brands alike.
In order to generate more revenue, you need a strong online presence, specifically a website. Having a social media presence does influence results, but the purpose of this article is to stress the importance of having a website. Plus, a website is more professional than an ordinary Joe who sells products in his DMs.
So without further ado, let's dive into the nitty-gritty of why a company needs a website and indulge in the various benefits it brings.
Let's go!
Why a company needs a website?
Let's dive into why a company needs a website. Here are some compelling reasons:
Establishing your Online Presence
The best thing about having a website is that you'll have an online storefront open 24/7 all around the week. A website puts your company on the map, making it easily accessible to people around the globe.
This not only serves as a digital gateway for potential customers to access information about the company, but also its offerings, and its operations. It transcends geographical boundaries and provides round-the-clock accessibility, enabling individuals worldwide to explore the company's products and services at their convenience.
No more limitations on a single physical location!
Create a Brand Profile
Whether you're an Ecommerce brand, a Fortune 500 Business, a Content creator, or a Blogger, we all need a brand profile, and for that, having a website is crucial.
Your company website is the ideal place to showcase your logo, brand colours, and unique value proposition. You can think of your website as a virtual portfolio for your brand, serving as a crucial marketing tool and showcasing your brand profile and brand identity effectively.
So when people see your website, they'll instantly recognise and remember all the beautiful and catchy aspects of your brand.
Credibility and Trustworthiness
A well-designed, professional website screams, "I am reliable and trustworthy." It's essential for businesses to establish trust with their audience, and a professional website can help do that. By providing accurate and up-to-date information, businesses can create a positive and lasting impression on their customers. And this is a major reason why a company needs a website.
Plus, a company website is a virtual showcase of your expertise, where you display customer testimonials and notable achievements. It instills confidence in potential customers, ensuring the company's competence and reliability.
Showcase Your Portfolio
Are you in the creative industry? Then, well, a company website is your well-designed, aesthetic Pinterest board!
With a company website, you can show off your jaw-dropping projects, stunning photography skills, mind-boggling content, artistic masterpieces, and other professional pieces reliant on visual representation.
By featuring high-quality samples of their past projects and creative endeavours, companies can effectively demonstrate their expertise, artistic vision, and the value they bring to potential clients, influencing their decision-making process positively.
Potential clients can explore your portfolio and get a taste of your awesomeness before choosing to work with you!
Keeping Customers Engaged
A website is more than just a well-designed, aesthetic Pinterest board though!
It is an open line of communication with your customers. With contact forms, live chat, and feedback mechanisms, you can have real-time conversations, answer questions, and build relationships.
This enables seamless communication channels, fostering a sense of accessibility and responsiveness. Companies can build strong relationships, increase customer satisfaction, and secure long-term loyalty by responding promptly to inquiries, concerns, and feedback.
Happy customers all around!
A Virtual Hub of Information
Your website becomes a one-stop shop for all things about your company. You can easily share all the essential details about your products, services, pricing, and promotions. Customers can browse, compare, and purchase items with ease. No more time wasted searching for the right item at the right spot. All the necessary information is available in one place, and customers can make informed decisions quickly. Thus, it facilitates a transparent and efficient purchasing experience.
Get ahead of the Curve
A company website sets you apart from the competition. You can get a well-designed company website to outshine and show why your brand/blog/shop is the best. It easily confers a competitive advantage by distinguishing your company from its competition. It lets you showcase your unique selling points (USPs), core competencies, and key differentiators prominently.
Through strategic positioning and an emphasis on its strengths, your company can effectively position itself as a preferred choice, increasing customer preference and capturing a larger market share.
Get your own website and watch how customers gravitate towards your brand like moths to a flame!
Generate Leads, Increase Sales
Brace yourself for this one – Websites can be lead-generating powerhouses!
With a company website, you can capture customer information through forms or newsletter subscriptions. That way, you can follow up, nurture those leads, and turn them into loyal customers.
Companies can capture valuable customer information by incorporating lead capture mechanisms such as subscription forms, inquiry forms, and gated content. This enables targeted follow-up communication, nurturing leads into potential conversions. Plus, if you're into Ecommerce, an online store opens up a whole new world of sales opportunities, driving sales growth and customer acquisition on the go!
SEO, SEO and More SEO
SEO is the backbone, the secret sauce, and the lifeblood of all websites. Once you optimise your website with juicy SEO strategies, you can attract organic traffic from search engines.
This not only enhances your company's online visibility but also ensures it appears prominently on search engine results pages. By implementing sound search engine optimisation (SEO) strategies, such as optimising content, utilising relevant meta tags, and fostering quality backlinks, a website can attract organic traffic.
This, in turn, increases brand exposure, expands the reach of the company's offerings, and positions it favourably against competitors.
May your company website rise in the SEO charts!
Accessibility to the Core
Gone are the days of limited business hours. A website keeps your virtual doors open 24/7. Customers can access information, explore the website's content, access key information, engage with the company seamlessly, make inquiries, or even purchase your products at their convenience. This level of accessibility enhances customer satisfaction and supports the company's commitment to delivering a frictionless customer experience.
No borders, no time zones—just pure convenience for everyone involved.
Did the above reasons enchant you enough? Then what are you waiting for?!
Make your Company's Website a Reality!