Go Back
UX design: How to simplify in 10 Easy Steps
By Team Agaetis,
March 24, 2023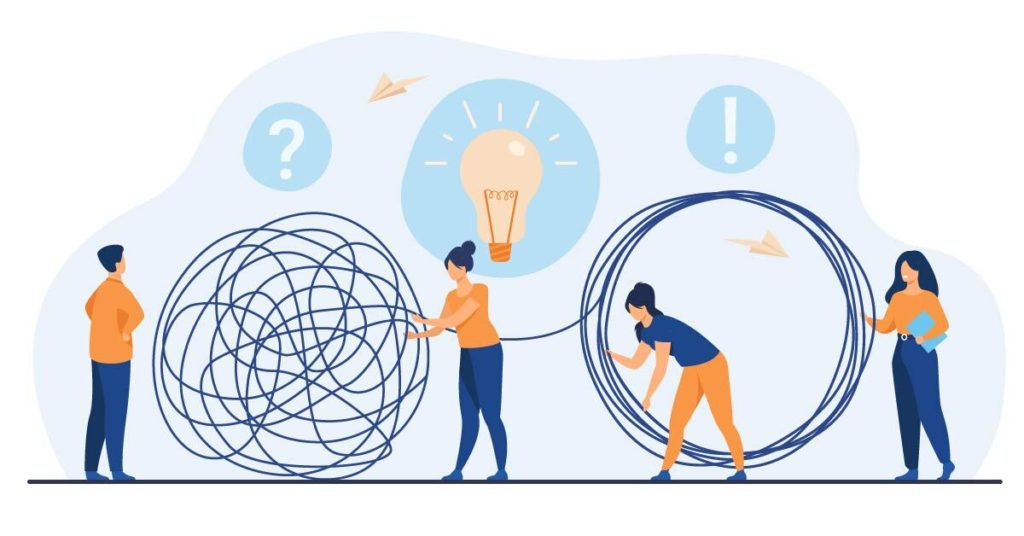 UX Design might become a hassle if you don't know how to simplify the process.
Every designer out there is in pursuit of designing products in an intuitive and simple way for users to interact with. Making that happen can be tricky since the UX design process can be a long haul if you pay extra attention to details. So how can one simplify the nuances?
Well, there's no need to scroll through the internet and scratch your heads. You can streamline your design process while on the go with the help of our handy list of quick tips and tricks. These tips are simple enough, yet they can solve complex problems.
How to simplify UX design in 10 easy steps:
Here's a list of things to keep in mind while simplifying UX design.
Less is More
When it comes to UX design, a little goes a long way. The design may appear tacky and crowded if there are too many elements, colours, and words. The worst is when there are multiple pop-ups that distract from the actual message. It leads to a loss of focus, distraction, and frustration on the part of the user.
Thus, the fewer elements you have, the cleaner the design will look, and the better the experience the users will have while interacting with the product.
Minimise Choices
If there are too many options to choose from, a user might feel overwhelmed. Making too many decisions requires a lot of mental work, which is annoying and results in a poor end-user experience. Make sure you eliminate all the pointless options while you are testing your product.
Design UX with this rule in mind:
More Options = Extra Confusion = Distractions and Chaos.
Present your Information with Clarity
Make sure you present the information you provide in a clear, understandable manner. It is important to know that your texts are not only readable but also comprehensive. It's no one's cup of tea to read bad grammar, plus it gives off a poor impression! Additionally, the more transparent you are with the users, the more real you seem to them, ultimately increasing their trust in the long run.
Decide What's Important
If a designer adds too many elements because of uncertainty about what is important and what is not, it might lead to a less-than-ideal outcome with fussy and frustrated users. This requires not just identifying what's important but also deciding on the essential components and reducing them, rather than sitting there confused and wondering which design is better.
Several Options? Give Recommendations
Sometimes choices cannot be avoided or dismissed. In that case, provide easy suggestions and swift recommendations to the users. You can also share statistics such as "80% of our users brought this product." In this way, you can sway users toward a certain product while minimising their choice-based decisions and helping them at the same time.
Use White Space to Grab Attention
By understanding the benefits of white space, you can use it accordingly to capture the attention of your users by separating what you want them to pay attention to from the rest. This not only makes your product design or website look clean and minimal, but it also draws attention to the right places. So make sure your white space is used effectively.
Identify the Patterns
Our mind has innate principles to differentiate between patterns. Such principles are organised into five categories – Proximity, Similarity, Continuity, Closure, and Connectedness. You can use these principles of Gestalt Principles in UX design to identify different elements, sort them in a way that benefits the users, and ensure an intuitive user experience from beginning to end.
Categorise Similar Elements
To decrease confusion, group similar elements together and categorise them in such a way that makes it easy for the end user to navigate through them. Add hierarchies, subheadings, and the same colour borders to easily group different sections into categories, subcategories, and so on.
Make them Connect
We all know how the saying goes, "First impressions are lasting." The same goes for UX design. Most users skim through your design at first glance; it is inevitable but true. So make sure you create an aesthetically pleasing experience with good functionality that makes the first impression a lasting one.
Create a Story in your Design
Other than simplifying the process, you also need to make the user journey an interactive one. When you streamline your design in such a way that it creates a sequential interactive narrative for them to go through, it not only engages the users but also makes for a better user experience. So don't break the flow!
It also makes the work easy for you as a designer because creating a step-by-step process makes it simple to place elements in a logical flow, allowing you to get half your work done quickly.
Our Conclusion is as Simple as it gets:
A streamlined and simplified user experience is essential for excellent design.
I hope our advice helped you create a simple UX design in as few as 10 steps. It is always a good idea to bookmark our article for future reference!
If you'd like to check out more of our blog's content, Click here.
---
Interested in creating your own UX design? Get in touch with us today!