Go Back
Time Management Tips for Web Developers
By Team Agaetis,
January 6, 2023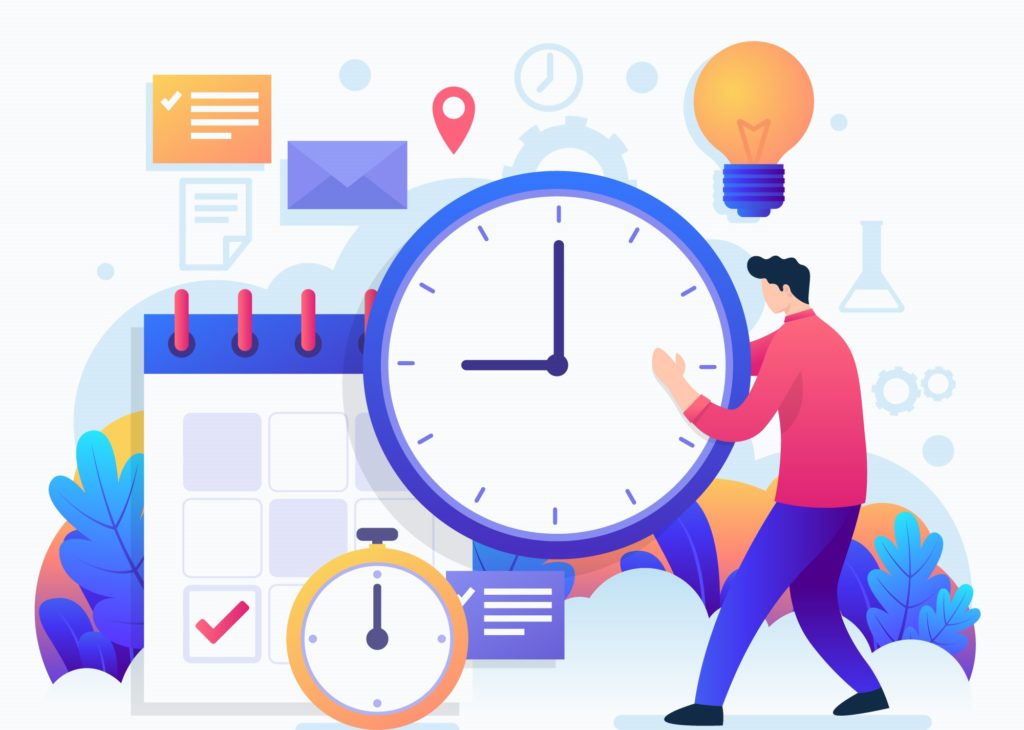 Software and web development are fascinating and fulfilling career streams. Once your fingers start typing a code, you get lost in the process, time flies, and Wham! it's midnight. Jokes aside, coding is a time-consuming process, and even if you're not losing track of time, managing and juggling several projects can be extremely difficult if you fail to manage your time.
So let us give you some tips and tricks for Time Management, Web Developers Edition!
What is Time Management?
Time management is the process of determining how much time is required for a specific task and planning your routine accordingly. After determining how much time it takes on average, you can tweak your schedule while setting your routines according to your priorities.
Most of us are familiar with the acronym SMART, which stands for Specific, Manageable, Attainable, Realistic, and Timely. A time management system like this is ideal for both your professional and personal lives. With SMART time management, you'll be able to accomplish your goals without feeling exhausted or overwhelmed. So let's be SMART from now on:
(S)pecific
(M)easurable
(A)ttainable
(R)ealistic
(T)imed
Using this method, we have created the following tips and tricks to help you manage your time and plan your routine as a web developer!
Top 12 Time Management Tips for Web Developers:
Plan! Plan! Plan!
Have a To-Do List
Don't Overestimate – Learn to Say No!
Add an Adequate Buffer time
Chop your Tasks into little pieces
Set a time to learn new information
Love it, Leave it or Change it
Don't forget to ask for help
Improve your Environment to Focus better
Find your Time wasters
Establish a Firm Routine
Rest and Reward
Plan! Plan! Plan!
Ah! So there we go. We're asking you to plan your tasks. Hold up! Planning is the first and foremost step before starting anything, whether it is coding or cooking. If you don't plan beforehand, things are bound to go haywire. When you plan your task list, you're able to make better estimates as your experience grows. You can avoid unforeseeable circumstances if you put in enough effort to plan ahead of time.
Have a To-Do List
Have you ever purchased a lovely planner at the start of the year only to find it gathering dust in a corner? Yeah, we are all guilty of that. There is no need to go all fancy-pants about having an aesthetic planner. If you can simply take a rough notebook and jot down your to-do list on a daily basis, then you are good to go. In this way, by the end of the month, you can easily track how many of your goals you've achieved. Keep it simple!
Don't Overestimate – Learn to say No!
The overestimation of task difficulty is one of the most common problems when planning a task. We are all eager to complete tasks and move on to the next one. After all, the joy of pushing a task live is unlike anything else. But this also means that we can overburden ourselves by taking on more tasks than necessary. So, it is important to say no when your plate is full.
Add an Adequate Buffer time
Buffer time is an adequate time duration kept in between tasks to recheck, clean up mistakes, and move on to another task. When you do not include buffer time, you not only lose your estimates and set your plans on fire, but you also lose the rhythm in which you were working. Adding buffer time gives you the time to peacefully go over your tasks without getting anxious and rushing through multiple tasks at once.
Chop your Tasks into little pieces
It is a human tendency to avoid difficult things. But if we divide our tasks into small, manageable chunks, then it doesn't seem so intimidating. Chopping your tasks also helps you have better estimates and learn the duration each task needs. This helps you accomplish your micro-goals and your small wins become big in the long run.
Set a Time to learn new information
While working, we are bound to come across difficulties, and as we start learning new information about them, we quickly get carried away as our curious mind is never satisfied. It is important to set aside time to learn new information when you're doing mundane tasks like travelling to keep your creativity flowing and your knowledge increasing.
Love it, Leave it or Change it
One of our manifestos at Agaetis simply states one thing – there are three solutions to each problem. You can either accept it, leave it, or change it. Staying stuck in limbo does you no good and wastes a lot of your precious time.
Don't forget to ask for help
Programming is hard, and sometimes it's natural to get stuck on a problem. While we all have a DIY method of doing everything, sometimes it's better to discuss your problems with a friend or colleague. They may not be able to come up with a solution, but you going over your problem verbally might spark an idea or point out a loophole that you didn't see at first glance.
If you don't have anyone around, you can use the Rubber Duck debugging method.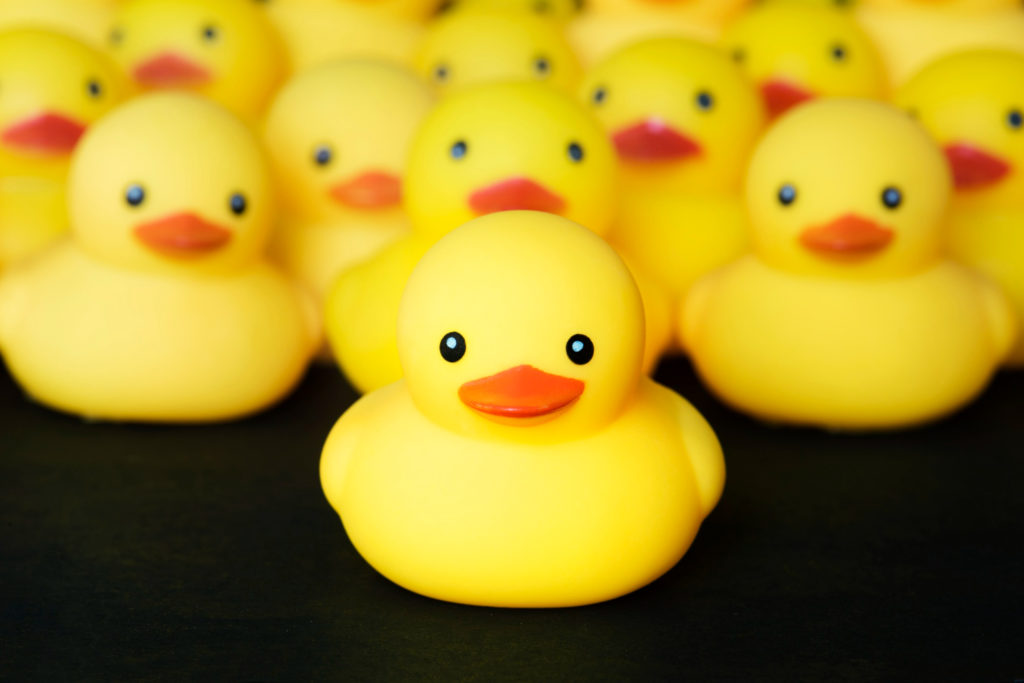 Have a rubber duck at your desk and explain your problems to it. The result would be the same as explaining it to your friend. Go, be a little weird. It saves you time!
Improve your Environment to Focus better
Before you start working, ensure that you have a focus-enhancing environment. If you want to create an environment more conducive to your needs, you can wear headphones to reduce distractions, keep a bottle of water nearby, or order your coffee in advance so your mind is completely focused on one place at a time. Also, make sure your screen's brightness is well-adjusted so you don't strain your eyes.
Find your Time wasters
When you're in an open-space work environment, you are bound to have distractions, whether it is someone else talking to you or around you. Once you lose focus, it might take more than 5–10 minutes to refocus your energy and get back to work. So it is important to find out what aspects are wasting your time, whether it is procrastinating, scrolling on your phone, or something else.
Establish a Firm Routine
Once you've determined what, when, and where you need to invest your time, you can create a routine based on your top priorities and comfortably move forward with confidence.
Rest and Reward
At the end of the day, it is important to rest, relax, and reward yourself for all the work you've done and the tasks you've accomplished. Remember, a rejuvenated mind is a bundle of resources. You begin your day fresh and with a new attitude when your mind is well-rested.
Time management saves you a lot of hassle and overwhelm, despite the effort it requires. So it's better to spend your time planning to achieve your goals. In the end, time is the most valuable resource of all!
I hope our advice helps you better manage your time!
---
Agaetis Technologies offers everything you need to know about web development. Contact us today!