Go Back
Top Ecommerce Websites to Grow Your Business in 2023
By Team Agaetis,
April 21, 2023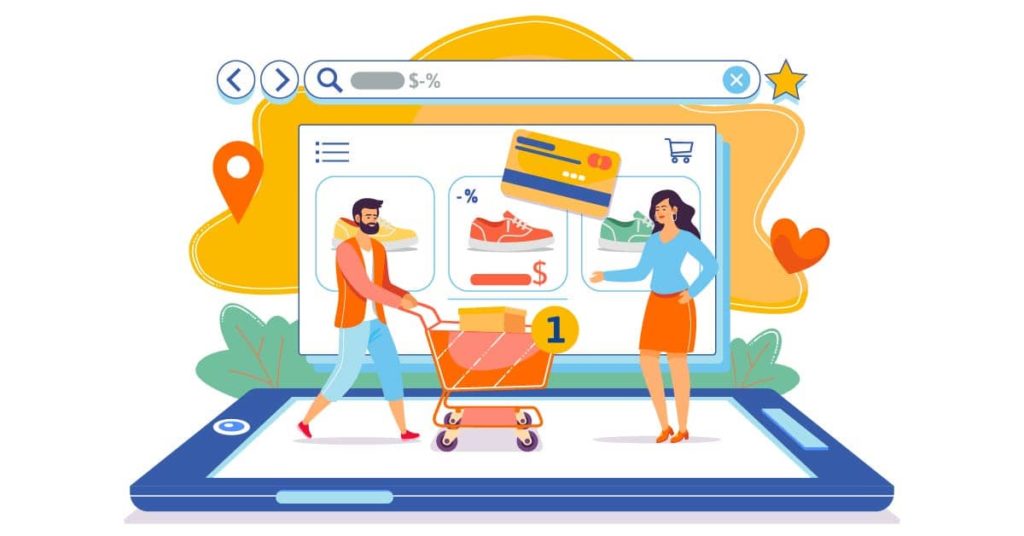 Ecommerce websites have been a game changer since they were introduced to small businesses and multinational corporations. And with the proliferation of online businesses, the ecommerce arena has become increasingly competitive – and staying ahead of the game requires determination, dedication, creativity, and perseverance.
Do you know when Ecommerce began?
Many might think that Amazon paved the way in the olden days, but there are many others that have also contributed to the growth of ecommerce, such as Shopify, Flipkart, and eBay. These businesses have made it possible for businesses to reach a larger audience and for customers to buy products online more quickly. Consequently, e-commerce has grown rapidly in recent years.
Choosing the Best Ecommerce Website:
Selecting the ideal Ecommerce website for your company can be difficult. Worry not, we have compiled a list of the best-ranking websites for you to choose from. Make the most of this list and boost your business with these Top Ecommerce Websites.
Here are Top Ecommerce Websites to help you Increase Sales:
Etsy is the one place to be for sellers that enjoy DIY and selling customised merchandise. Customers can find handcrafted, vintage, or one-of-a-kind items. With Etsy, customers can enjoy a truly unique shopping experience that emphasises the work of artists and small businesses.
Whether you are a small business or a large corporation, Etsy still offers you a vast market of customers to sell to, including clothing, jewellery, and home décor. With Etsy, you can sell a wide range of products and services at low costs. With features like marketing, shipping, and payments, Etsy helps sellers build and promote their businesses. In addition, Etsy Payment, Etsy Ads, and Currency Conversion are some of their subscription-based features.
The best part about Etsy is that it empowers independent creators, especially women who run their own businesses.
Alibaba is a major competitor to most B2B Ecommerce websites, and for good reason. In addition to affordable prices and practical services, they stand out among other online stores thanks to their unique business model.
Alibaba also provides a variety of services and goods that are tailored to the requirements of its clients. They are also known for their quick and effective customer service, which makes doing business with them a breeze. With such a good customer base, you are sure to be in good hands with Alibaba.
In spite of the fact that it dominates the Chinese market, it is still among the best Ecommerce websites to sell internationally.
Amazon is a website that does not require any introduction. This company dominates the ecommerce industry and has radically changed the game of online shopping.
Amazon offers a wide variety of products, from day-to-day items to high-end luxury goods. Aside from free shipping with Prime membership, discounts, monthly branded boxes, and competitive prices, it also offers plenty of convenient features. Its success has made it one of the world's leading online retailers.
Getting started selling on Amazon is fairly simple if you follow Amazon's guidelines and rules. Additionally, Amazon offers easy ship, self ship, and FBA pickup options so you can choose how you want to ship your products on your own terms. In the last few years, Amazon has revolutionised the shopping experience for consumers as well as how businesses sell.
Conclusion:
Choosing the right Ecommerce platform for your business is not easy, so make sure you pick the best out of the best.
Hope we helped you pick the best Ecommerce platform for your business that will pay off in the long run.
Bookmark this article for future reference!
---
Need your own Ecommerce Website? Well, Agaetis will build one for you! Contact us today!