Go Back
What is Black Hat SEO & Why should you avoid it?
By Team Agaetis,
March 10, 2023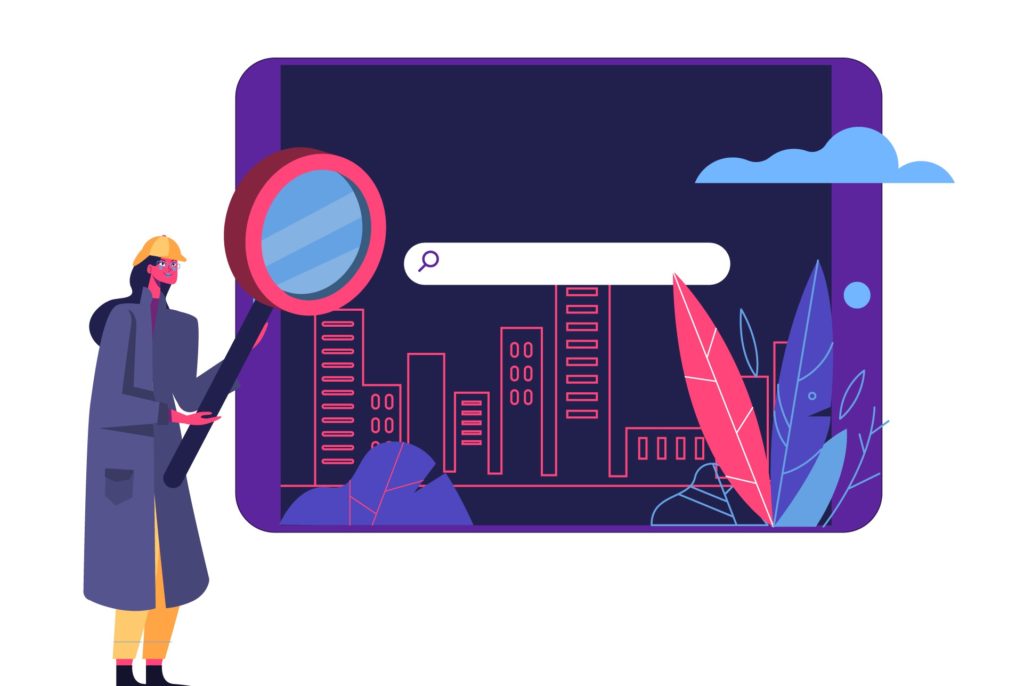 What exactly is Black Hat SEO, and why should you stay away from it?
In the Cambridge dictionary, "Black Hat" refers to someone in a particular situation who is acting for morally bad reasons. Similarly, Black Hat SEO is the practice of using unethical techniques to rank high on search engines. Despite the high risk factor, it is still used to violate search engine rules such as Google and Bing. In black hat SEO, search engine algorithms are fooled in order to boost a site's SERP ranking.
You may be interested in reading this related article: Link Building in SEO: A Free Guide
The Risks of using Black Hat SEO
Your site will get reported
If you use Black Hat SEO practises and strategies, your site is likely to get banned from search engines. If you violate Google's guidelines, your website may be removed entirely from the search engine or affected by an algorithmic or manual spam action. Google will stop indexing your site not only on its own site but also on its partner sites as well.

You'll lose your organic visitors
You'll start ranking low after being banned from the search engines, either algorithmically or manually, resulting in poorer visibility and, most likely, fewer organic visitors.
Forget about Long term
While black hat SEO may provide you with short-term success, it will limit your long-term opportunities. You're basically self-sabotaging your website if you're using Black Hat SEO.


Black Hat Techniques in SEO:
Keyword Stuffing
Keyword stuffing is the practice of stuffing too many keywords into a page in an attempt to rank higher in search engine results. Not only does it look odd, but it also decreases the readability for your website's visitors, which defeats the purpose of actually providing information to your website's visitors so that they may keep returning over time.

Google explains keyword stuffing as:
Lists of phone numbers without substantial added value
Repeating the same words or phrases so often that it sounds unnatural.
Blocks of text that list cities and regions that a web page is trying to rank for
Here's an example for Keyword stuffing –
"We are a website that sells fintech technology software. Our fintech technology software is the best of all. You can buy our fintech technology software by clicking the button below. Visit our page to learn more about our fintech technology software."
Yeah, pretty repetitive, right?
It doesn't make any sense at all. This is what "keyword stuffing" is.
Invisible Text
In order to rank higher on other search engine results pages, websites that use Black Hat techniques include keywords that have no relation to the content they are providing. Usually these texts are hidden by using a font of a similar colour to the website's backdrop. Because of this, the page can appear in search results for invisible keywords even if it contains no content directly related to them. It misdirects that user without even providing the solution they were searching for.
Cloaking
When cloaking, certain content is presented to users, and different content is presented to search engines. By providing false information up front, it manipulates search engines and maximises their reach to entice users to a website that actually has something else altogether.
Content Scraping
Most websites that use Black Hat tactics use content scraped from other reputable sites and use it as their own. Not only is it illegal, but it also creates a poor user experience. This is a deceptive practice and is clearly a violation of the search engines' terms and conditions.
Link buying
Another Black Hat tactic is related to links. While White Hat SEO focuses on Link building, Black Hat SEO uses other means, such as buying links, to add to their website. In general, the more backlinks a site has, the higher its rank in search engine results pages (SERPs).
Link Spams
Besides buying links, Black Hat SEO websites spam links on sites that redirect users indirectly to another page. The user experience is poor due to this sneaky method.
How to Report Black Hat SEO?
To report Black Hat SEO, you can simply file a report to Google. You can file a report for spammy content, phishing, malware, and spam from paid links. Despite the fact that reporting a site won't result in direct action, it improves algorithmic spam detection.
Black Hat SEO is not oriented towards your target audience. It is rather used for short-term success to reach higher rankings on a temporary basis. There are no user-oriented features, nor is it set up to last long. This tactic goes against the codes and violations of search engines, and it also results in a poor user experience. It is a bad tactic overall, both in terms of violations as well as in terms of authenticity.
If you want to boost your website's visibility and have a good online presence, then use ethical digital marketing techniques. Be sure to not violate Google's or any other search engines' terms and conditions.
---

Want help with SEO for your website? We can help your website rank higher organically with the help of SEO techniques. Contact us today!