Go Back
Threads – Is it really the Twitter Killer?
By Team Agaetis,
July 21, 2023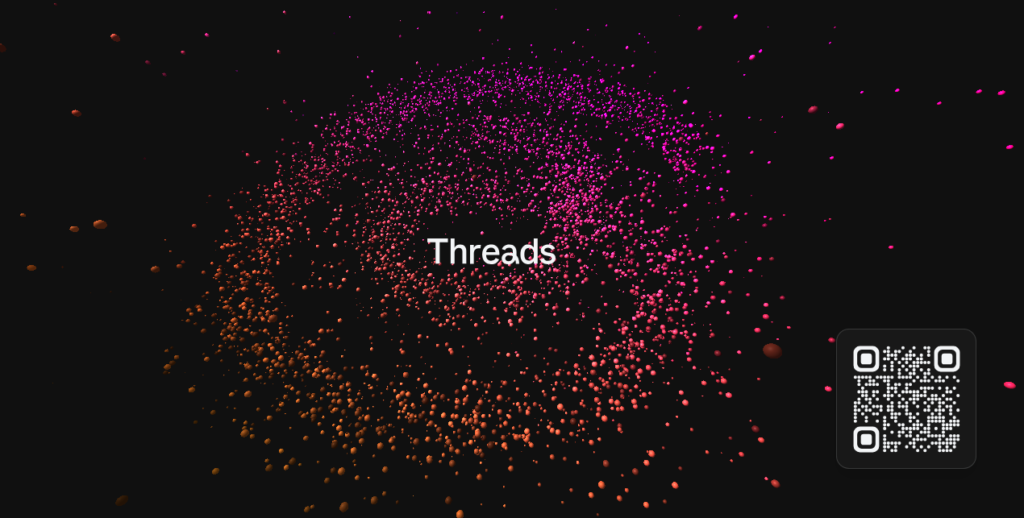 Have you heard about Threads? It's the hot new app that everyone's talking about, launched by Meta. It's making waves in over 100 countries, including India.
We're all pretty familiar with text-based apps like Tumblr, but will it completely take over? That's the question on everyone's mind.
The interesting thing is that Instagram's massive user base of 2 billion monthly active users can now log in to Threads using their Instagram credentials. It's a smart move by Meta to simplify the process and allow users to follow the same accounts seamlessly.
So, is Threads the ultimate Twitter killer?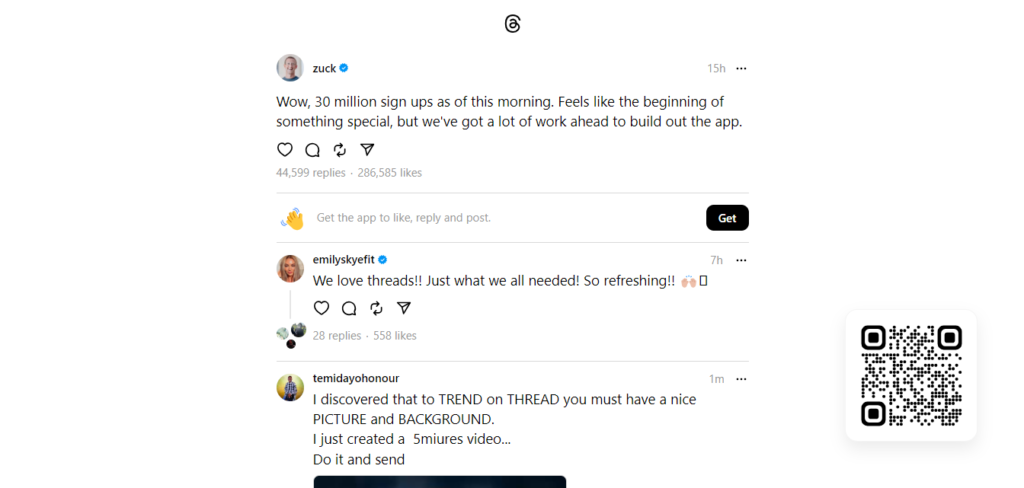 It's still early days, but according to Meta CEO Mark Zuckerberg, it already boasts an impressive 30 million users right from the start. That's quite the record, isn't it?
Considering Twitter's recent tweet restriction news, launching it right around this time may be a direct response. Meta is definitely making a bold statement here!
What is Threads by Meta?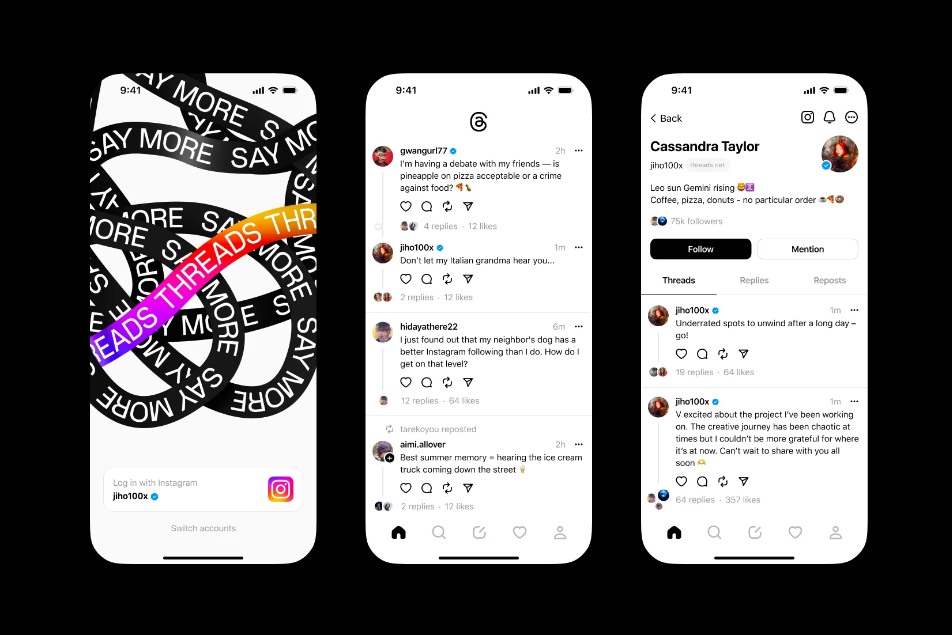 Now, let's dig into what exactly this app is.
Threads is an online social media and networking service owned by Meta Platforms, an American tech company. Within just 24 hours of its launch, the app attracted a staggering 50 million registered users. It operates in a similar fashion to Twitter and has even been dubbed as a potential "Twitter killer".
That's quite the reputation!
Is Threads same as Twitter?
What really sets it apart is that it's Instagram's latest venture into the social media world. It aims to rival Elon Musk's Twitter empire.
Here, users can write, share, and respond to posts with up to 500 characters.
Sounds familiar, right?
It's designed to offer a microblogging experience akin to Twitter. You'll find buttons to like, repost, reply to, or quote a "thread" when you open the app, along with counters showing the number of likes and replies a post has received. The character limit of 500 beats Twitter's 280-character threshold, and you can even include links, photos, and videos up to five minutes long.
That's definitely an improvement!
How to Download Threads by Instagram
To download Threads on iOS or Android, follow these simple steps:
Download Threads on iOS:
1. Open the App Store on your iPhone or iPad.
2. Tap on the search icon at the bottom of the screen.
3. Type "Threads from Meta" in the search bar.
4. Look for the official app by Meta Platforms in the search results.
5. Tap on the app and begin the download.
6. Once the download is complete, you can open the app and sign in using your Instagram ID.
Download Threads on Android:
1. Open the Google Play Store on your Android device.
2. Tap on the search bar at the top of the screen.
3. Type "Threads from Meta" in the search bar.
4. Look for the official app by Meta Platforms in the search results.
5. Tap on the app and then select "Install" to start the download.
6. Sign in with your Instagram account once you've finished installation.
Remember, this newly launched app is tightly integrated with Instagram, so you'll need an Instagram account to use the app.
Once you're logged in, you can start exploring its features and enjoy the microblogging experience it offers. Whether you want to share your thoughts, engage with others' posts, or discover new content, it aims to provide a dynamic and interactive social media experience.
How many users does threads have?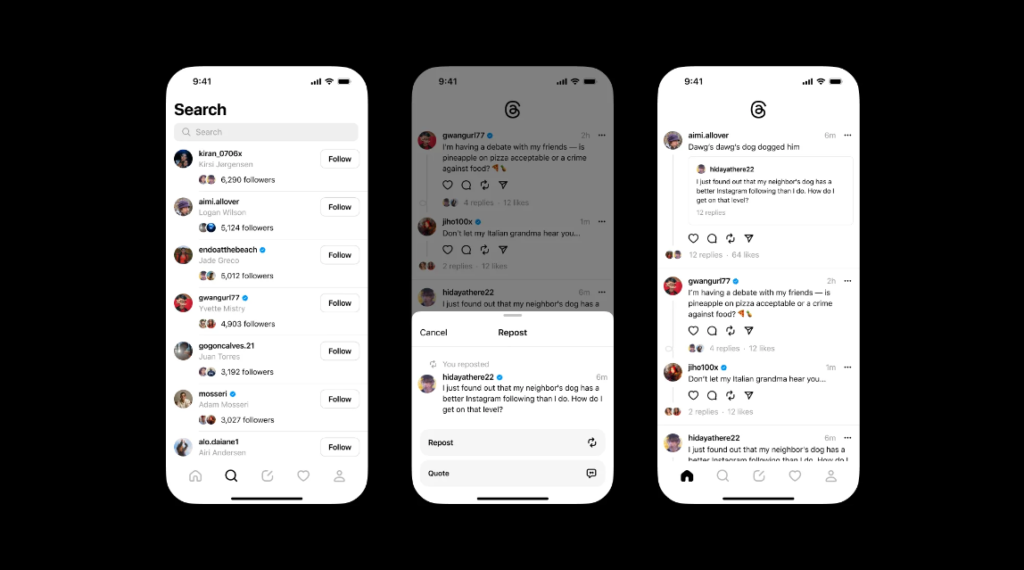 Although the downloads reached 30 million soon after its launch, a number badge on Instagram profiles indicates that over 100 million people have joined Threads as of now.
So go ahead and download it to join the millions of users who are already enjoying this app. It's time to dive in and see what all the buzz is about!
Can you join Threads without an Instagram account?
Now, here's something to note. When it comes to accessing Threads, it's currently limited to Instagram users. So if you want to join the crowd, you'll need to sign up for Instagram first. It's a requirement for now.
If you don't have an Instagram account yet, you can easily sign up for one through the Instagram app or their website.
Threads.com vs Threads.net
When searching for the official Meta app's website, you might come across two different domain names: threads.com and threads.net, respectively.
While it can be confusing, it's important to note that both domains are not associated with Meta's app.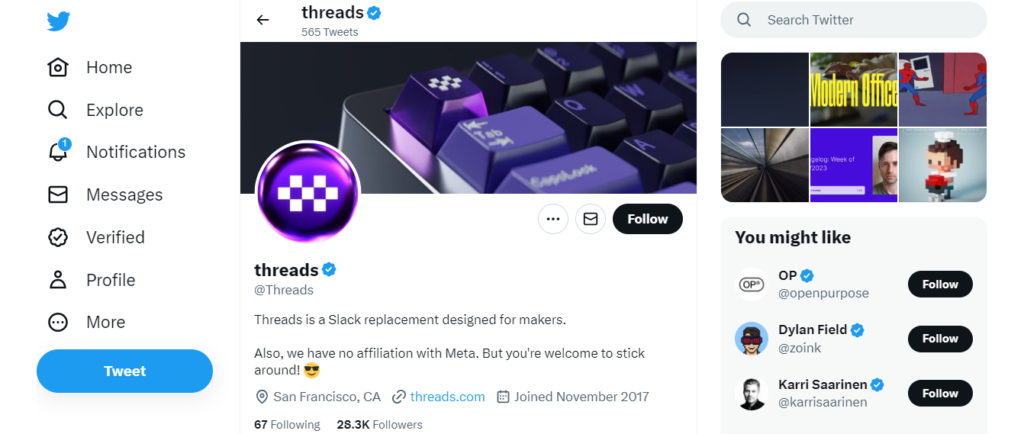 Threads.com is an alternative to Slack. They are not affiliated with Meta in any way. As for threads.net, that's the official site for Threads by Instagram, it belongs to Meta.
On an Ending Note:
So there you have it. Threads is making its mark as a potential contender for Twitter's throne. With its impressive user numbers and familiar features, it's definitely an app to keep an eye on.
The whole Threads vs Twitter is generating a lot of pandemonium. We can't say for sure if it will completely replace other text-based apps, but it's certainly stirring up the social media scene. Whether it will live up to it's name as "Twitter Killers" remains to be seen.
---
Are you interested in creating your own website?
Agaetis is the right place for you!