Go Back
The Impact of 5G on Mobile App Development
By Team Agaetis,
October 5, 2023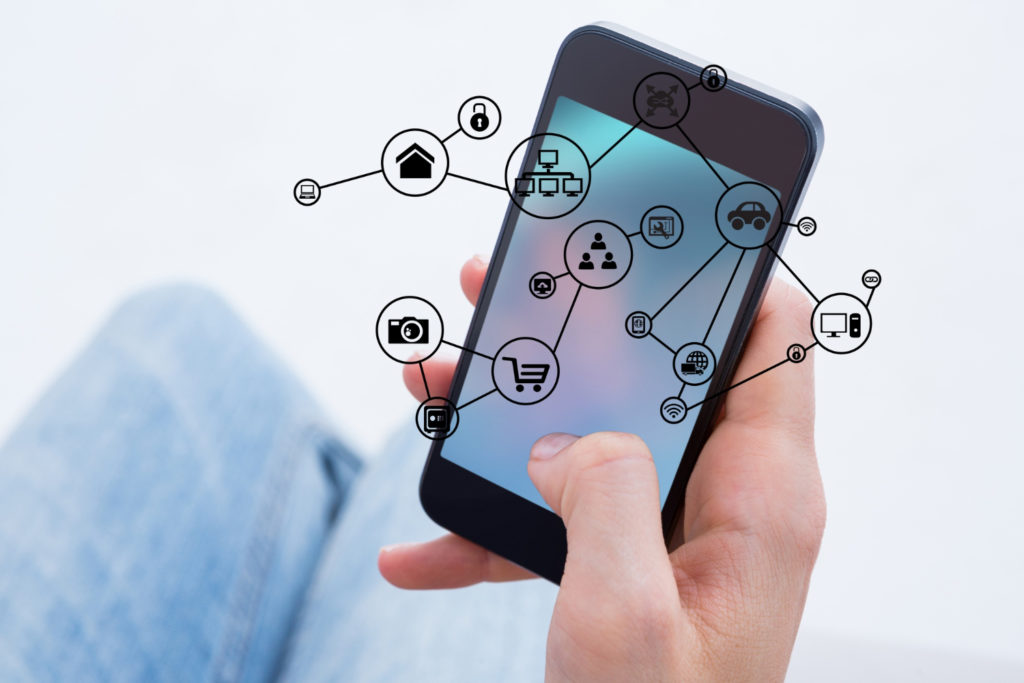 By now, we're already familiar with the 5G network, and it's set to bring forth a fresh era for the mobile app development field. The fifth generation of mobile networks guarantees improved connectivity, faster loading speeds, and more agile mobile applications.
Additionally, it will elevate the user experience by enhancing the visual clarity and performance of mobile applications.
But how exactly will it accomplish this?
Thanks to the blazing speed offered by 5G, developers can incorporate additional features into their mobile apps. Moreover, the reduced latency of the 5G network will make AR/VR-based applications more user-friendly, with decreased real-time response times. Plus, videos and audio will benefit from clearer quality, free from lags and delays.
Now let's delve into how 5G technology is set to transform mobile app development, the impact and features of 5G that promise to reshape the future of mobile app development in Dubai, the UK and other countries.
5G in a Nutshell
Consumers continually seek technology that provides connectivity, accessibility, convenience, and speed, among other benefits.
While 4G has made substantial strides in these areas, the demand for something even better persists.
The most current and highly sophisticated wireless generation to transform mobile communication is known as the "fifth generation," or 5G. It offers a significant upgrade in terms of speed, capacity, and features over 4G.
The 5G network's features include faster internet access, lower latency, and support for a significantly higher number of devices at once. 5G technology is expected to upend a number of sectors, including telecommunications, transportation, healthcare, and entertainment, by enabling innovations like driverless cars, augmented reality, and the Internet of Things (IoT).
Key 5G Features Impacting the Future of Mobile App Development
Mobile application possibilities have grown with each new wireless technology generation, transforming how people connect and communicate with one another and with technology. As the globe gets ready to usher in the 5G era, a new universe of possibilities is opening up for app developers.
For example, game-changing characteristics like extremely low latency and breakneck speeds will enable developers to create cutting-edge applications that will affect future iterations of our digital experiences.
5G is not merely an upgrade; it represents an entirely new communication architecture set to revolutionise user services. With the advent of 5G, the future of app development in 2023 is poised for a profound transformation.
Several key 5G features will influence app creation in the coming years.
Here are a few lesser-known but useful facts about 5G for Mobile app development:
Increased Speed
Very Low Latency
Increased Connection Density

Aims to deliver high-speed cellular network connections, with data transmission speeds ranging from 50 Mbit/s to over 2 Gbit/s, providing lightning-fast downloads and uploads


Significantly reduces latency, enabling real-time data exchange between devices with minimal delay, leading to smoother-running and more user-friendly mobile apps

Contrary to 4G, 5G can connect with up to 2,000 devices. This presents new opportunities for app developers in the Internet of Things (IoT), along with better speed and low latency
Increased Capacity

To address connectivity challenges faced by several of the service providers, allowing for better increased connection speeds and density and expanding enterprises' capacity
Broadband Expansion

5G incorporates all previous cellular spectrums and uses higher wireless frequencies (between 30 and 300 GHz), promising improved connectivity.
Global Standardisation

Unlike previous generations, 5G is being globally standardised, which means it can potentially reach a broader international audience without significant network compatibility issues.
Network Slicing

This feature allows network operators to create virtual, customised networks within the broader 5G infrastructure. Tailor network slices to suit their specific app requirements, ensuring optimal performance, low latency, and reliability for their applications.
Edge Computing Integration

5G's low latency capabilities enable applications to handle data and perform calculations nearer to the user or device. Can be used for IoT devices, and augmented reality apps.
mMTC

mMTC is designed for the massive connectivity of IoT devices. This opens up opportunities for app developers to create applications that connect and manage a vast number of IoT devices, leading to innovations in smart homes, smart cities, and industrial IoT.
Enhanced Security

Offers improved security features, including more robust encryption and authentication mechanisms. Use these enhanced security measures to build more secure applications, particularly those dealing with sensitive data or critical infrastructure.
Network Densification

Collaborate with telecom companies to optimise network, ensuring consistent coverage and high performance in specific locations, such as stadiums, shopping malls, or smart factories.
AI/ML Integration

Makes it easier to incorporate artificial intelligence (AI) and machine learning (ML) directly into mobile applications. Instantly handle and assess data, providing customised experiences, predictive functionalities, and automation features.
Enhanced AR Cloud

One can create a shared virtual space where persistent digital objects can be placed and accessed by multiple users simultaneously. This opens up new possibilities for collaborative AR experiences.
Improved Telemedicine

Healthcare apps can leverage 5G's capabilities for real-time video consultations, remote patient monitoring, and even robotic surgeries conducted by surgeons in different locations.
Environmental Sensing

App developers can create applications that utilise this data to provide users with real-time environmental information and alerts, contributing to sustainability and public health efforts.
How will 5G Transform Mobile App Development?
The advent of 5G has sent app developers into a frenzy, opening up new possibilities for groundbreaking mobile apps. Here's how the widespread adoption of 5G will transform mobile app development:
Outstanding Video Apps
With greater resolution, reduced latency, faster speeds, and smoother performance, video apps, including UltraHD, 360-degree, and live streaming, are set to flourish.
Improved AR and VR Apps
5G's faster operational rates and zero latency will enhance augmented reality (AR) and virtual reality (VR) apps, driving their integration into mobile apps.
Applied 3D Technology
5G-enabled smartphone apps can integrate with 3D printing, leading to innovative applications in education, construction, healthcare, and more.
Increased IoT Adoption
5G will propel the Internet of Things (IoT) into a new era, revolutionising smart homes and cities. Over the next few years, mobile app development is expected to grow substantially.
GPS-Enabled Apps with Greater Accuracy
5G's increased coverage and connectivity will greatly benefit GPS-enabled apps, ensuring precise and accurate results.
Faster and Larger File Transfers
Faster data transfer capabilities offered by 5G will boost app functionality, performance, and the utilisation of vast data reserves.
Improved User Experience
With reduced loading times and enhanced connectivity, 5G will elevate app performance and user experience, potentially leading to higher download rates and lower app abandonment.
Reduced Dependence on Hardware
Storing app data in the cloud, made possible by 5G, will free up device processing power and reduce reliance on hardware, making app performance less hardware-dependent.
Increased Battery Life
Speed, reduced latency, and decreased hardware reliance offered by 5G can extend the battery life of mobile devices, promoting longer app interactions.
Improved Integration
5G will facilitate seamless integration of multiple technologies into apps, fostering tailored interactions, fast feedback, and cloud-based services, pushing app developers toward increased human-machine and machine-machine interactions.
Final Thoughts on Mobile App Development
While 5G represents the ultimate cellular communication, it is still in its early stages, with room for further improvement. Increased data capture as 5G becomes more widely adopted may raise data security concerns. Moreover, the need to replace older, incompatible devices with more expensive 5G-enabled models presents a challenge.
Despite initial scepticism, 5G holds immense promise as the world's fastest network. With aspirations for enhanced UI/UXs, mobile app developers have a wealth of opportunities to explore and harness 5G's potential. As wearables and IoT devices utilising 5G's increased capacity become more commonplace, adopting 5G networks will become increasingly accessible, opening up new avenues for app development.
---
Are you looking for a reliable partner for Mobile App Development?
Look no further – Agaetis has the expertise to deliver a high-quality product for you!