Go Back
Web Design Resume For Freshers: Free Guide
By Team Agaetis,
October 3, 2023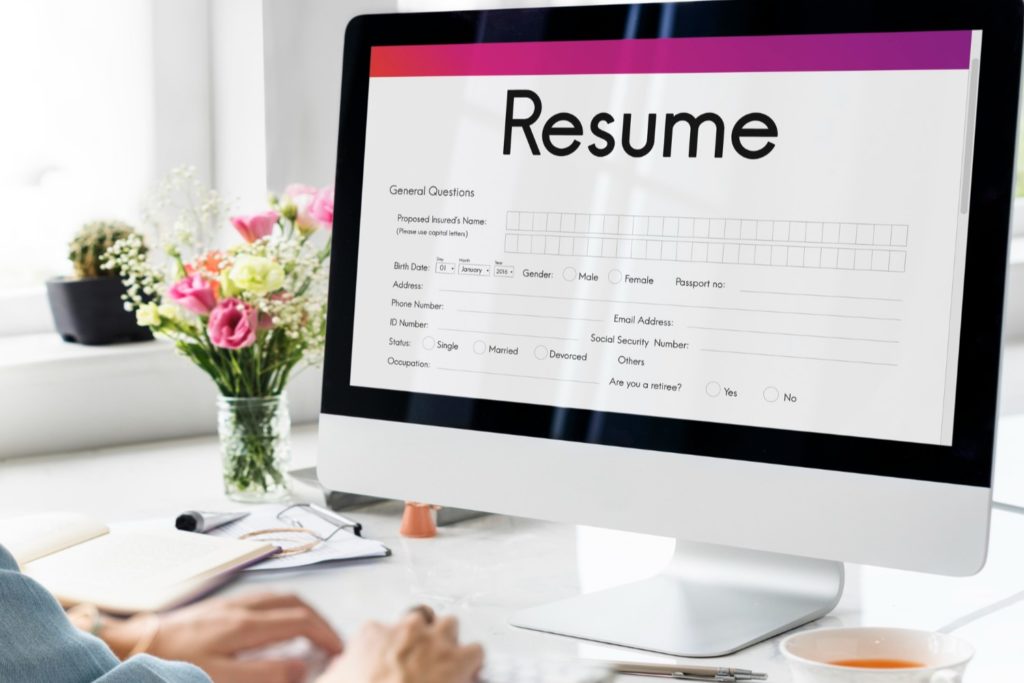 Want to create a Web Design Resume for Freshers?
Well, it looks like you've reached the right place!
In the fast-paced realm of web design, where creativity dances with technology to create wonders, your resume serves as your first step on the canvas of your career.
As a fresh-faced talent in this dynamic field, you're poised to embark on an exciting journey, but how do you capture your potential employer's attention and secure that coveted first position?
The answer lies in the art of crafting a compelling web design resume tailored for freshers. So without further ado, let's create a Web Design Resume For Freshers that will set you on course for success!
What do you need for a Web Design Resume?
At the heart of your job hunt in the web design world lies your resume, a document that should reflect your skills, passion, and potential eloquently. Each section of your resume contributes to the overall portrait of your professional identity.
Let's delve into the essential elements that will make your web design resume an accurate reflection of your overall abilities:
Professional Summary
Your resume should kick off with a well-crafted professional summary.
This is your chance to showcase your enthusiasm and talents concisely. Use eloquent words to express your passion for web design and your eagerness to contribute to the industry.
Skills Showcase
The skills section should be a palette of your technical abilities. Highlight your proficiency in web design tools, coding languages, and any other relevant software.
As a fresher, your skills are the most important part of your web design resume.
Educational Background
Mention your educational qualifications, but keep it succinct.
Focus on degrees, certifications, and courses that are directly related to web design. Highlight any honours or awards you've received, adding a touch of distinction to your resume.
Projects and Portfolios
Here's where you truly shine.
Showcase your web design prowess by listing and describing the projects you've worked on. Include links to your portfolio, allowing potential employers to explore your creations.
Your portfolio is the gallery where your web design skills truly come alive.
Work Experience (If Applicable)
As a fresher, you may have limited work experience, and that's perfectly fine.
If you have any internships, freelance gigs, or part-time roles related to web design, share them here. Describe your responsibilities and accomplishments eloquently.
Pro Tip: If you don't have any work experience, mention any related coursework you might have completed or any relevant skills or knowledge you have. You can also include a list of extracurricular activities or volunteer work you've done that demonstrates your web design skills.
Professional Associations and Achievements
Mention any memberships in web design associations or clubs. If you've participated in web design contests or won accolades, this is the place to flaunt them subtly.
Personal Branding
Although personal branding is not necessarily an important step, it can make you stand out in the web design industry.
Create a personal website or blog where you can share your insights, thoughts, and passion for web design. Include a link to your website on your resume.
This not only demonstrates your commitment but also provides employers with a deeper insight into your unique perspective and skills.
On an Ending Note
Your resume is your introduction to the web design world, and with the right brushstrokes, it can be a masterpiece that opens doors to exciting opportunities.
You should, therefore, take the time to paint a vivid and compelling picture of your web design skills and aspirations as a fresher!
---
Begin your Web Design Journey with Agaetis!